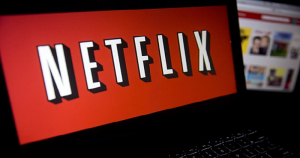 Netflix Video Streaming Service Set to Make its Debut in India Next Week At CES 2016
Netflix, the giant Video-streaming service is all set to knock Indian doors with its new services. Soon, Netflix will be launching its services in India and is expected to be announced at the upcoming CES (Consumer Electronics Show) 2016 which is going to be held in Las Vegas. According to a new report from the Hindu Business Line, the giant video streaming service, Netflix is all set to launch its operations in India next week. Netflix who has been building plans to enter the country however declined to reveal any details regarding their plans on how to spread their streaming servicee in India.
Earlier the giant video streaming service had plans to hit Asian markets starting with Singapore, Hong Kong, and two other nations in early 2016. However, there is not confirmation on the dates. Recently, the US-based firm has increased the subscription rate for some new members by $1.00 a month to $9.99 in the US, Canada and Latin America.
According to a new report, "Netflix could enter India through a partnership with a local telecom firm to take advantage of the 4G networks that make watching high quality video streaming possible on a mobile anywhere."
Netflix all Set to Hit Indian Markets
The US-based company has partnered with an Indian telecom company, name of which continues under wraps, to support the 4G networks. In the current situation, only Bharti Airtel has the infrastructure and presence in preferred cities with its 4G networks. Reliance has announced its 4G services, but as of now, they are available for its employees only. Netflix, which is also struggling with a savage competition from other streaming services such as Amazon.com Inc's Prime Video service and Hulu, has been aggressively strengthening its presence in the overseas .
Netflix offers a wide range of content for streaming in connection with TV networks, studios. It also own its unique content such as award-winning House of Cards, Orange Is the New Black, and the movie Beasts of No Nation. Currently, its services are not officially available in India, but subscribers from other countries can avail the services at $8.99 (Rs 600 approx) per month.
Netflix's entry into the Indian market will shove the market of Internet-powered services in the country as the 3G and broadband connection network expands in the country. Currently, Eros Now and HotStar video streaming services offer amazing services at aggressive prices. The official launch of Netflix will put an end to piggybackers who make use of third party tools to obtain access to the services. Netflix also announced that it will be launching its services in China. But, its plans to hit Chinese markets in 2016 could be delayed.