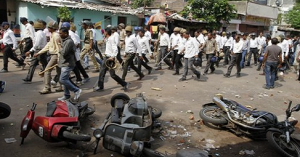 Curfew Imposed In Ahmedabad After Patel Rally Turned Violent
Violence had broken out in some parts of Ahmedabad and Surat after the agitation by the Patel community seeking reservation under OBC quota turned violent on Tuesday. The situation escalated around evening after the police took Hardik Patel, the convener of the Patidar Anamat Andolan Samiti, into custody. By the time he was released, the violence had spread to several parts of Gujarat.
Curfew has been imposed in Ahmedabad, Surat and Mehsana after massive violence broke out last night across the state. Curfew was enforced early morning on 26th August in nine areas of Ahmedabad including Ghatlodiya, the constituency of Chief Minister Anandiben Patel, Naranpura, area of BJP chief Amit Shah and in Ramol, Wadaj, Krishnanagar, Naroda, Odhav and Bapunagar.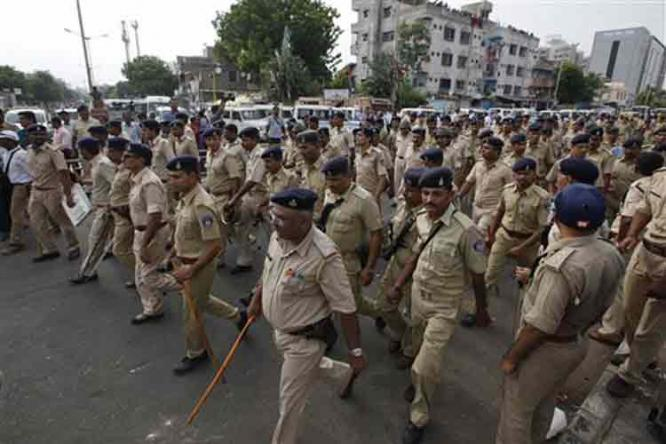 Gujarat Police damaged vehicles in some Societies:
The police violence on Tuesday night and on early Wednesday morning shocked people across the state, as the footages beamed on local television backed reports of cops entering various societies in Ahmedabad and vandalising buildings and vehicles.
Around 11 pm, a group of nearly 20 khaki-clad men wearing helmets, allegedly forced open the gates of Chandralok Towers, Dream Plaza, Som Apartment, Vijay Society and Milap Society in Shahibaug on Tuesday night before breaking the windshields of the parked cars with lathis. They even threw two-wheelers before hitting those with their lathis.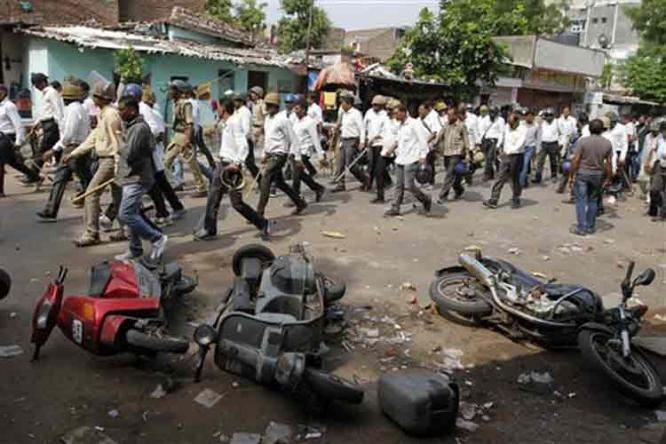 Chairman of Chandralok Towers C K Patel said, "These societies were targeted as they are Pateldominated. Cops abused the mothers and daughters and broke the windshields of the cars lying in the parking lot. About 29 cars in our parking lot were vandalised.
Police under attack for heavy-handed action during clashes:
Chief Minister Anandiben Patel, who earlier praised the police conduct during the Patels' 'Maha Kranti Rally' on Tuesday, appealed for restraint.
"The police and citizen must work together to ensure peace," Anandiben said, adding that the government has ordered a probe into the action of a section of the policemen and has called in Army and paramilitary forces to handle the situation.
"The police action has crossed all limits," senior BJP leader Gordhan Jhadaphia, who was home minister during the 2002 riots, said. "Senior police officers and the state government must rein them in."