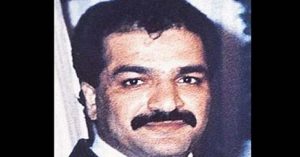 What Did Tiger Memon And His Family Talked Before Yakub Hanging Will Shock You
Did you know what happened before hanging Yakub Memon. The Supreme Court had given orders to hang Yakub Memon on July 30, 2015. Thus everyone in India is eagerly waiting for this to happen. But something was going on hours before hanging Yakub. What was that and what happened during the process of hanging?
On July 30, just one and half hour before hanging, Yakub's elder brother Tiger Memon, one of the main accused of 1993 Mumbai Bomb Blast called his family on phone and promised them that he will take revenge of his brother's murder. This was something sensation. Tiger Menon flew away from India 22 years ago when all the people in India got to know that he and Dawood Ibrahim were the two masterminds of 1993 Mumbai Blast.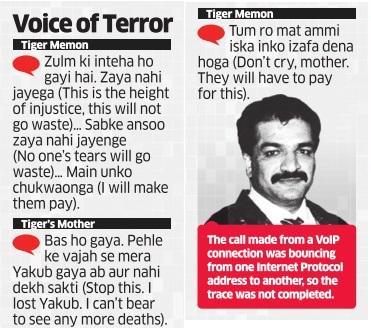 Yakub Memon Conversation with his family before hanging:
Reports said that "Tiger Menon called on the landline number and talked to his mother and other family members. The Mumbai Police had tapped the call and had heard the conversation. As per the record, Tiger seemed to be angry rather than being sad on his brother's fate and he keep saying to his mother that he will make them payback for this.
He also said "Main unko chukwaonga (I will make them pay). Tears of the family will not go waste." As his mother was under depression and didn't wanted to talk to Tiger, but the family members forced her to talk to him. She was crying throughout the phone call and was begging to stop all these violence by saying "Bas ho gaya. Pehle ke vajah se mera Yakub gaya ab aur nahi main dekh sakti. (Stop this, due to the first incident, I have lost Yakub. Now I can't bear to see any more family members dying)."
Tiger Menon was uncontrollable and was saying repeatedly that he will definitely take revenge in this regard.
Here's transcript of the call:
Tiger: "Salam walikum Ammi khairiyat." Listening this – the mother Hanifa starts crying.
Tiger then says: "Zulm ki inteha ho gayi hai. Zaya nahi jayega," (This is the height of injustice, this will not go waste.) And repeats it one more time: "Yeh sab zaya nahi jayega,"
Yakub's mother started crying more on the phone.
So Tiger promises: "Tum ro mat ammi iska inko izafa dena hoga." Hanfia says something which is inaudible-
Tiger: "main unko chukwaonga" (I will make them pay).
Tiger's mother replies: "Bas ho gaya, Pehle ke vajah se mera Yakub gaya ab aur nahin main dekh sakti, main nahi dekh sakti, main nahi dekh sakti" and begins to cry again.
Another guy takes phone from Tiger's mother & says: "Bhai…"
Tiger says: "usko sambhalo, sabko sambhalo"
Guy replies: "Woh abhi baat nahi karengi woh ro rahi hai. sab ro rahe hain."
Tiger: "Sabke asoo zaya nahi jayenge" (Everyone's tears will not go waste)
"Sabka khayal rakho" (Take care of everyone)
Guy: "Dua pado bhai" (Recite some prayers)
Thus Maharashtra Police are into high alert mode as they are pretty sure that Tiger Menon will try to do what he has promised to his family members. Hence under high security, the process of hanging Yakub Menon had been done.