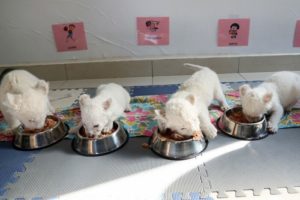 Extremely Rare White Lion Quadruplets Prepare To Meet Public For The First Time After Being Born
A set of extremely rare white lion cubs are currently preparing to make their first-ever public appearance since they were born.
The white lion cubs were born at a zoon in Eastern China.
The 4 white lions, who are now 1 month old, were pictured playing with each other and being pampered by keepers at the Nantong Forest Safari Park.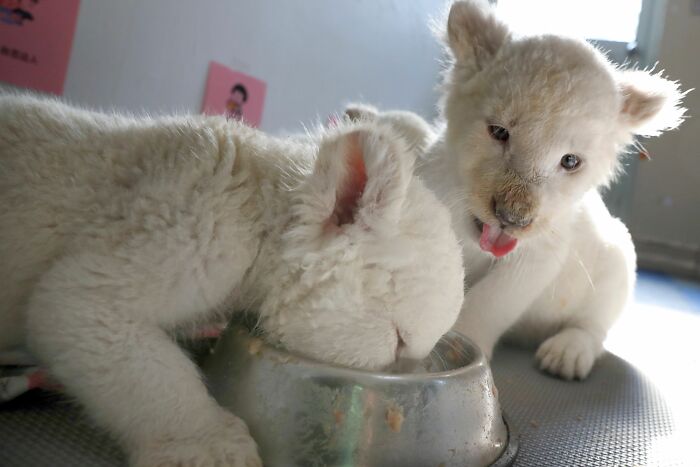 According to numerous reports, the 4 lions have a unique color due to a recessive mutation.
This week on Saturday, tourists will be meeting the extremely rare lions for the first time ever.
It's also the first public appearance for the lions.
Lions are native to South Africa and according to the Global White Lion Protection Trust, there are around 13 white lions left in the wild today.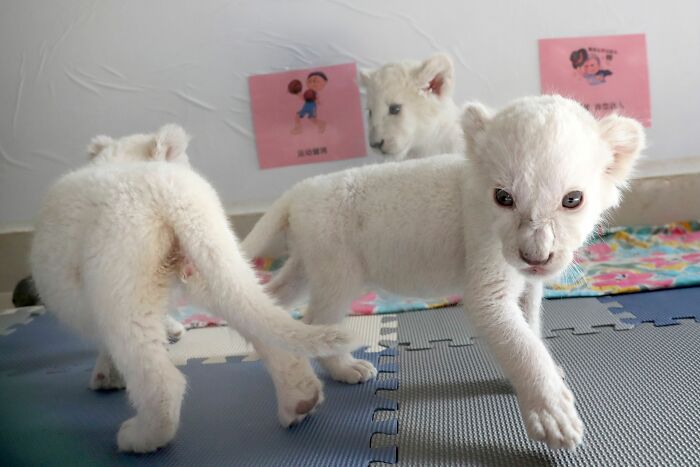 Hundreds of white lions are still in captivity.
Despite being extremely rare, white lions are listed as vulnerable by the IUCN Red List.
White lions are still classified under the category of the lion, Panthera leo and they are yet to be recognized as individual species.
On November 6, 2020, the Safari Park in Jiangsu Province of Eastern China welcomed the arrival of 4 white lions.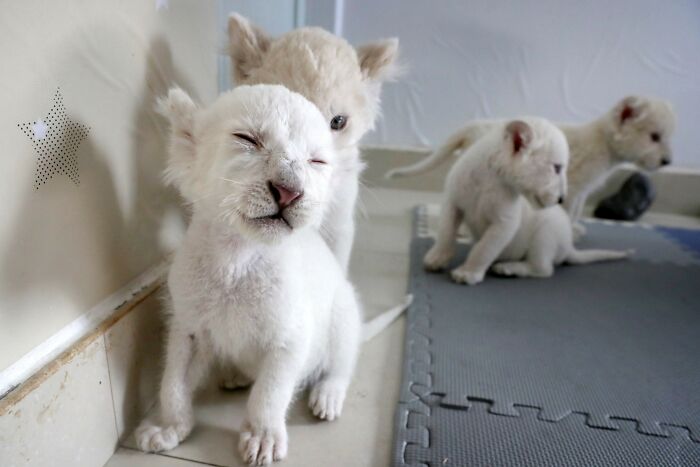 The quadruplets are currently in a very healthy state and are believed to be given round-the-clock care by keepers.
This week, the quadruplets were bathed for the first time since they were born.
The zoo is set to make the extremely rare white lions public this week.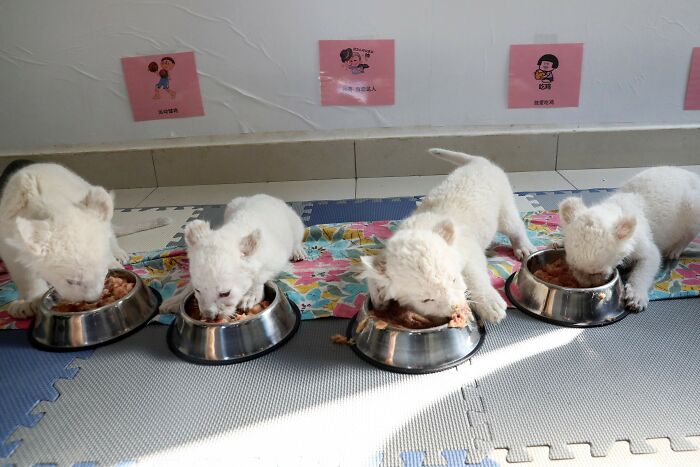 What are your thoughts about the extremely rare white lions? Let us know what you think about it by leaving a comment in the comments section below!