Kaavan: Loneliest Elephant In The World Makes First Friend In 8 Years After Moving Into New Home In Cambodia
Sometimes, it takes time.
Kaavan, the world's loneliest elephant, made their first friend in the past 8 years after moving into their new home in Cambodia.
Such an amazing thing to write for the massive animal!
The elephant was rescued from Pakistan and was flown over to Cambodia.
They arrived in Cambodia through a charter flight on November 29, 2020.
Kaavan, who is 36, is currently settling into his brand new house, which is located at the Cambodia Wildlife Sanctuary.
The sanctuary, located in Siem Reap Province, is going to be the house of Kaavan for the next couple of days so he could know the other elephants living there.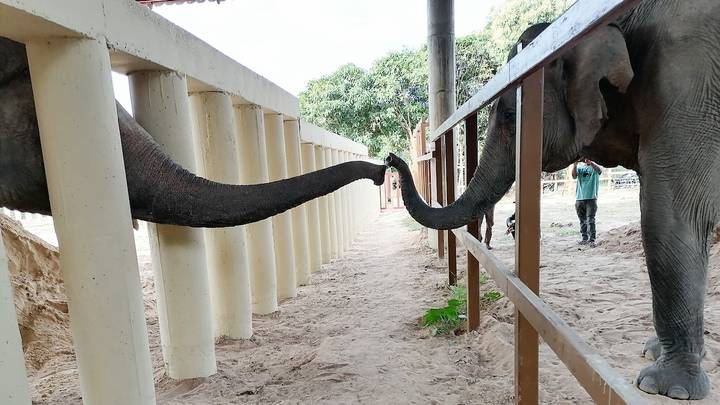 So far, everything has been good for the animal.
Images that were shared with the public shows the elephant meeting one of his neighbors.
The elephant was picture touching trunks with a female elephant.
The best part about this is that the elephants in the sanctuary have not met any new elephants in the past 6 years.
Little do they know that Kaavan was alone for over 8 years.
Kaavan is originally from Sri Lanka and was later moved to a zoo in Pakistan, where he lived for over 30 years.
He did not have any proper care or socialization in the zoo.
After losing his partner in 2012, Kavaan was given the name "World's Loneliest Elephant".
Animal rights groups, activists, and famous social media influencers shared the story of Kaavan on the internet so the poor elephant could be rescued right away.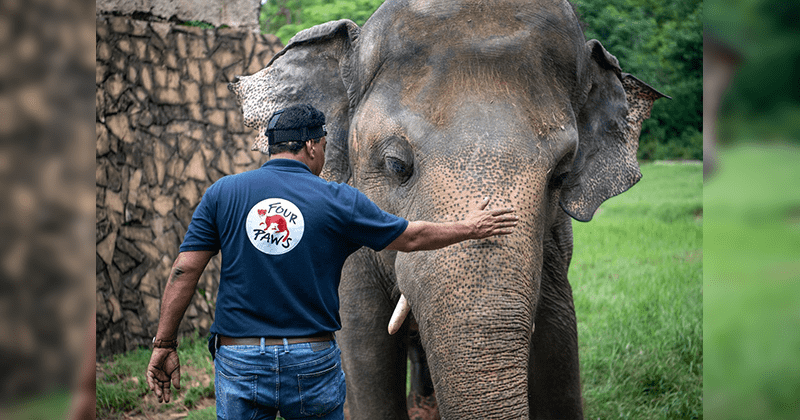 Thanks to the continuous awareness that was made on social media, Kaavan is enjoying the high life in Cambodia.
He is getting fresh mud baths, plays with new toys, has a big enclosure, and gets to have slight interactions with other elephants.
During his stay at the enclosure, Di Poh, another elephant, got to greet Kaavan.
The 2 greeted each other by touching the tips of their trunks.
Animal welfare organization Four Paws released the picture of the encounter with the caption:
First contact in 8 years! We can now officially call him the 'former loneliest elephant in the world'! Seeing Kaavan interacting with other elephants is a huge moment for us but more importantly for Kaavan. We are extremely moved!
Such an amazing thing to share with everyone!
What are your thoughts about this amazing story? Let us know what you think about it by leaving a comment in the comments section below!