Inderjeet Singh Wants To Bring Medal in 2016 Olympics, But India Has Kept Him Jobless
India's star athlete Inderjeet Singh who had gained ground in Asian Games won bronze in Incheon. The star 6'5″, 150kg shot-putter, Indejeet Singh achieved this feat not because of the system, but in spite of it.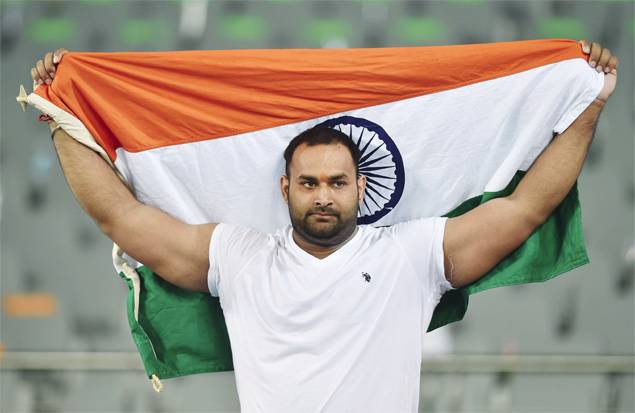 Must Watch: Pakistani Indus TV Reporter Chand Nawab Inspires Salman Khan 'Bajrangi Bhaijaan'
Inderjeet Singh's 14 Years of Struggle Triumphs
The highly talented and most promising athlete of India Inderjeet Singh said "It took me 14 years to come this far and I have had no support. I have no job, no help, no sponsors. We are out there representing the country but what has the government done to support us.  Where is the encouragement? What about future generations? Do they have to suffer like us?" in a media interaction. Despite being the first Indian national player to win the World University Games he was denied of the credit by the University Grants Commission (UGC).
Inderjeet won silver for his nation, India at the World University Games regardless of contending and participating in the competition with the borrowed shoes which were a size shorter than his in Kazan (Russia and added to this he emerged as the second winner though his baggage was misplaced by the airlines.
Inderjeet Singh's efforts went unrecognized and unacknowledged despite being the first Indian to achieve this feat of winning silver at World University Games. University Grants Commission (UGC) ignored the pleas made by the shot putter Inderjeet Singh posing a deaf ear to his request.
Authorities and officials at the University Grants Commission claimed with the repeated strain "It doesn't fall within government policy" to him. The Chairman of the University Grants Commission has failed to answer a recently sent e-mail to him in this regard. In a media interaction Inderjeet Singh said "The University Games are very big. I would call it next to the Olympics. But why do we send people to represent the country there if we are not willing to support them. Around 41 Indian students participated there but why waste money by funding that trip if you are not with them for the long haul".
Also Watch: Sujoy Ghosh Radhika Apte Short Film 'Ahalya' Keeps You On The Edge
Inderjeet was boasted and advertised in strongly positive terms as medal winner and promising player for the upcoming 2016 Rio Olympics although there was an underwhelming response.  The shot putter claims that he had leave his hometown Shahid Bhagat Singh Nagar district in Punjab and had to move to Haryana as he could find better infrastructure for his sports.
Unsupportive Financial Crisis Amid Glorious Career:
Inderjeet's mother Darshan and brother Jasvinder has to be in deep financial crisis selling their shops, claiming personal loans to support him, his aspiration, his dreams after his father's death believing that some day he would be awarded a good job by the government of India.
Promising shot putter of India Inderjeet says "I need around a lakh per month for training, diet, etc but all I get is Rs 15,000. How do I prepare for the next big one? Overseas, people have been planning for the Rio Olympics for such a long time and we still haven't decided yet. Medallists are not made overnight. They have to toil to gain that extra inch."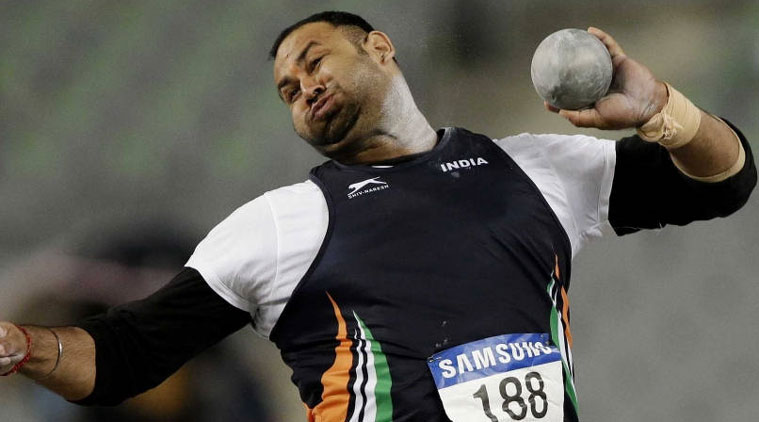 Government of India Fails to Give Inderjeet Singh His Credit
It is such an ironic fact that the past governments and the current Narendra Modi led NDA government has failed to laud glorious victories of Inderjeet Singh added to this they have betrayed the star shot putter denying him a government job which could bring on best results for the nation at the international level.
The government which is unable to award the righteous sportsmen with a government job, has even failed to award the athlete with scholarship and it is humorously sarcastic to know it is the same government which lavishes police postings on the more premium sports like boxing and cricket.
The struggling shot putter Inderjeet said "I am trying to get a decent job for the past two years. Despite promising performances at the Incheon Asiad, World University Games and now again at the Asian Championships, I am jobless. Neither do I have a permanent job, nor a big sponsor" after his bewitching performance on Wednesday in Wuhan.
The frustrated sportsmen Inderjeet said "I have no financial resources. My brother gives me some money. I have also used up some funds that my father saved before his death. One of my Canada-based relatives too pitches in with some funds."  He further added that the only ray of hope came a year ago in the form a sponsorship by private firm "Medal Hunt" which provided him Rs 15,000 per month for his training. "After I qualified for the Olympics, they have increased it to Rs 30,000 per month. But I am afraid that this assistance will be there only till the Olympics."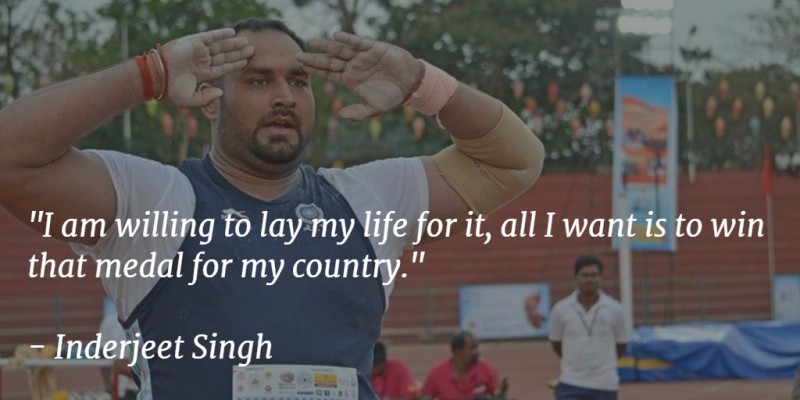 Extend your support to the star athlete for the glory of Indian sports in Rio Olympics 2016 sharing this post at most with your dear ones and friends. Stay tuned with us for more trending and upcoming events happening across the globe by bookmarking us pressing Ctrl+D in your key board for easy navigation of our  website in your web browser.