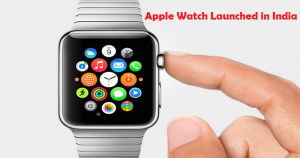 Apple Finally Launched Apple Watch in India, Ranging From Rs. 30,900 to Rs. 14.2 Lakh
The Cupertino giant, Apple has finally unveiled its Apple Watch in India. The Company has launched the Apple watch in three variants namely Apple Watch Sport, Apple Watch and Apple Watch Edition, which come at different price tags. All these three variants are made available in two different display sizes in over 100 Apple Premium stores in the country. After a long wait, Apple's much-admired smartwatch has finally hit the Indian stores.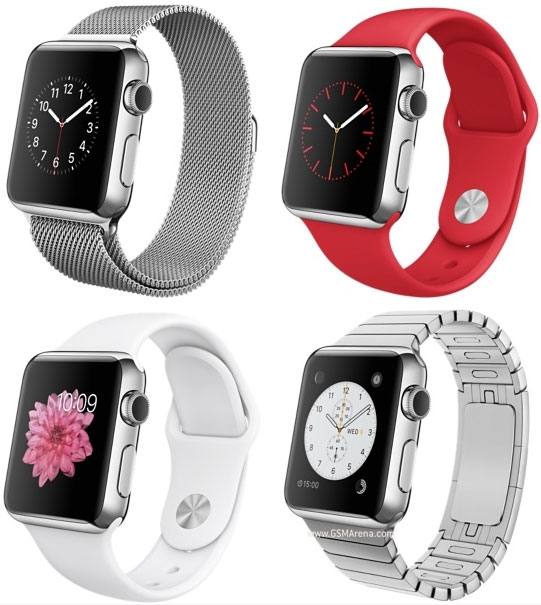 The Company has provided customers a plethora of options to purchase their desired smartwatch from 40 different combinations. The Apple Watch was initially introduced across the globe almost six months ago. Apple Watch is the first new product category to be launched ever since Tim Cook took over the control of the company after Steve Jobs stepped down. Here are the complete specifications, price and availability of the new Apple Smartwatch in India.
Apple Watch Variants and Pricing in India
Apple has launched its smartwatch in two different sizes – 38 mm and 42 mm. The device will be available in Gold, Rose Gold, Space Gray, Silver Anodized Aluminium, polished Silver or Space Black stainless steel and 18-Carat Rose Gold and Yellow Gold colour variants.
Starting with the 38mm size variant, the Silver Aluminium Case and White Sports Band is priced at Rs. 30,900 while the 42mm variant is priced at Rs 34,900.
The device adopting the 38mm and 42mm Stainless Steel Case with the White Sports Band is priced at Rs 48,900 and Rs 52,900.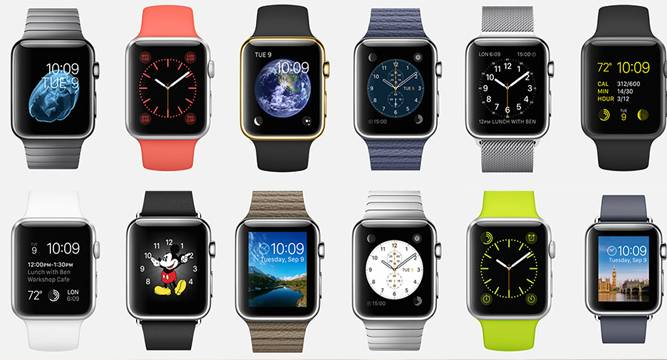 With more glossy appearance and features, the Classic Buckle leather strap hits a price of Rs. 60,900. The price goes up to Rs 95,900 premium for the stainless steel Link Bracelet version. Both the variants are available in two colors.
The sumptuous Apple Watch dressed in 18-Carat Rose Gold starts at a whopping price of Rs 8.2 lakh for the 38mm variant which is paired with the more affordable White Sports Band. In addition to this, the price of 42mm variant is Rs 9,9o, ooo. The most expensive of the entire smartwatch series is priced at Rs 14.2 lakh.
Specifications
Coming to the specifications of the Apple Smart Watch, the 42mm version sports a 1.65-inch AMOLED capacitive multitouch touchscreen with a screen resolution of 390 x 312 pixels. The display screen is overlayed by a shatter and scratch proof Sapphire glass. While the 38mm version comes with a 1.5-inch AMOLED capacitive multitouch touchscreen having a screen resolution of 340 x 272 pixels. The display screen for this version is also protected by Sapphire glass similar to its 48mm version.
Both devices come pre-loaded with Apple's latest watchOS 2.0 smartwatch operating system and are powered by Apple S1 CPU clocked at 520 MHz, coupled with PowerVR SGX543 GPU. The Apple watch sports a 512MB of RAM and 8GB of non-expandable internal storage.
Features of Apple Watch
Apple Watch serves as a timepiece and can be personalised with a wide variety of watch faces ranging from traditional analog such as the Chronograph face, Modular face, animated butterflies and jellyfish on the Motion face. Apple watch has been launched with stunning features.
Apart from telling time, the Apple watch comes with specialised functions on the watch face such as the sunrise/sunset, upcoming calendar events or daily activity level.
Users can simply swipe up from the watch face for 'Glances' that quickly display you the information you actually care about.
It even tells you about the weather forecast and current location to the music you're listening to.
The watch allows users to make and receive calls, read E-mails, control music, etc.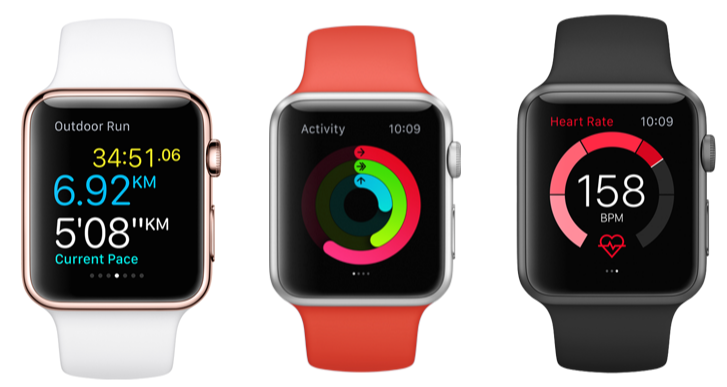 You can even take pictures and manage Instagram photos.
For health and fitness enthusiasts, it comes with the Activity app that gives that helps you to keep a track of daily fitness activity using the smartwatch.
It also comes with a Workout app that provides detailed metrics required during workout sessions for activities like walking, running and cycling.
Apple Watch works with the iPhone 5, iPhone 5c, iPhone 5s, iPhone 6, iPhone 6 Plus as well as the latest iPhone 6s and iPhone 6s Plus running iOS 8.2 or later. The smartwatch is available in more than 100 Apple Premium stores across the country. Buy the new Apple Watch from the Apple's official Website.