Know The Differences Between Original And Copied Versions of The Same Item Before Purchasing
Mobile phones are considered essential nowadays. But do you know the dangers surrounding fake mobile phone chargers? With the increasing demand for a product, there is not be surprised if the product has a replica / clone that has very similar appearance to the original. Many people look for cheap alternatives to save money, which are widely available from discount stores and markets.
When our chargers do not work properly we definitely prefer alternate chargers from out side. Most of the time they were fake chargers especially when it comes to Samsung 99% chargers which are available out side are fake. But, many people don't know how to recognize fake chargers.
Difference Between Original And Fake Samsung Chargers:
Fake mobile phone chargers are often made with poor quality components that fail to meet UK safety regulations. This means they can cause injury, electric shocks and even fires. So, here we listed some pictures which may help you to find the difference between Original and Fake chargers. Have a look!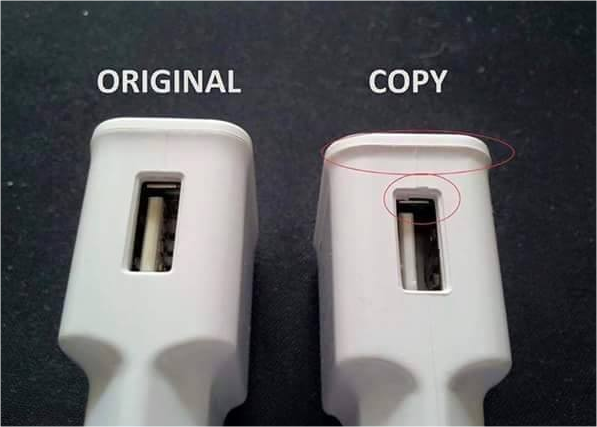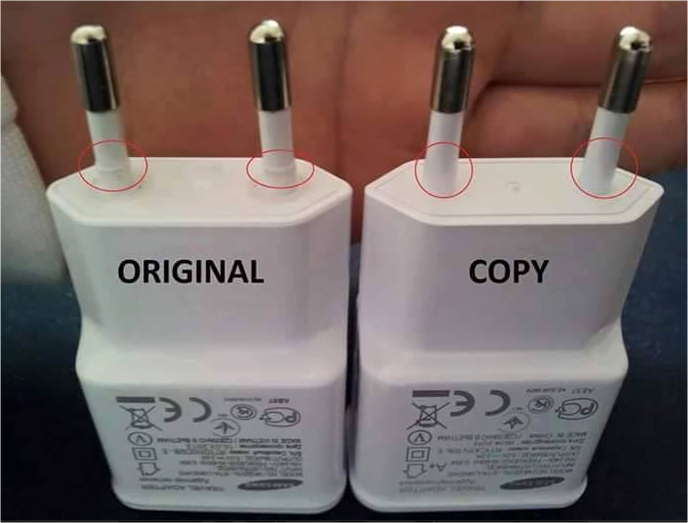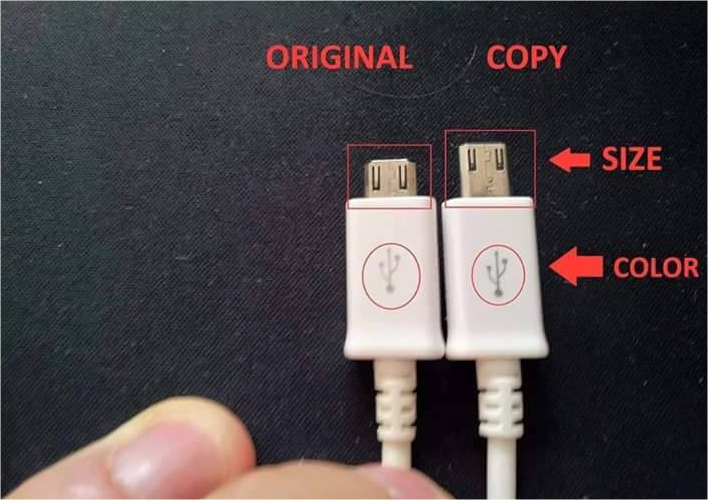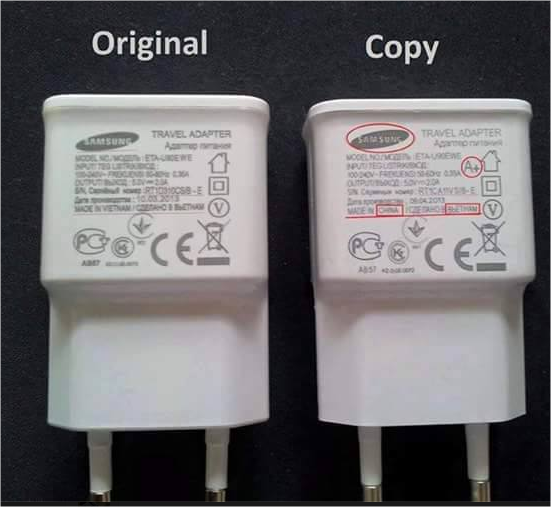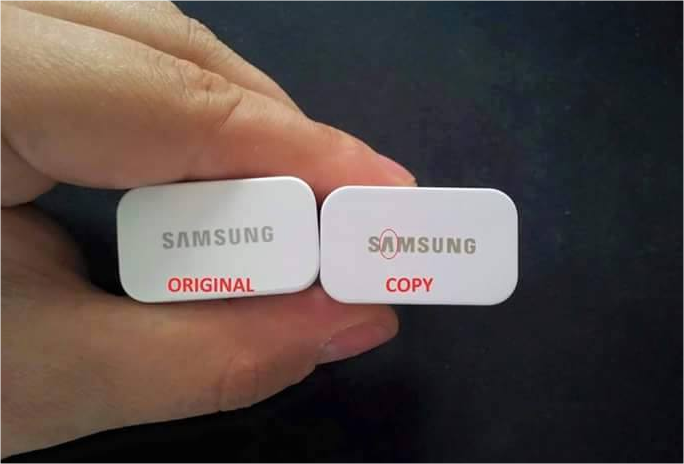 Original charger provides the correct voltage and current rating for your phone and most phones have a feature by which if it detects the wrong voltage it limits max current to 500 mA and you will have to wait a lot getting your battery charged (this safety measure is present in most devices check with your manufacturer about it and it is surely present in Samsung).
People are advised not to use a fake charger. You should always buy a branded Samsung charger or purchase one from a reputable, reliable retailer.