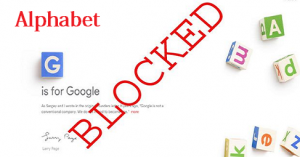 Google 'Alphabet' Website Blocked In China On First Day
Google has revealed its newly created parent company known as Alphabet. Within 24 hours after the launch of the website it has been blocked in china. Tech geeks in China are trying to understand Google's newly unveiled corporate structure.
The Alphabet website is still blocked in china and shows a little note stating that the former Google CEO and Co-founder Larry Page explaining the change and a link to Google's existing investor relations page. In China, www.abc.xyz, the website for Alphabet is already blocked. It operates on the world's most extensive and sophisticated Internet censorship system, known as the "Great Firewall".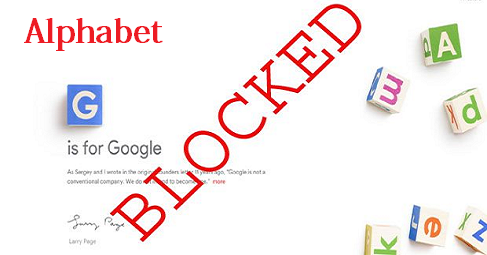 China Has Already Blocked The Website For Alphabet:
On Monday, Page made a surprise announcement in a blog post. To better streamline Google's projects—many of which now stray far from its core product—Page said he and cofounder Sergey Brin were starting a new company, called Alphabet, which would act as an umbrella under which Google and its other initiatives would fall.
Google and various independent companies, including research arm X Lab and investment unit Google Ventures will be owned by the company Alphabet this was unveiled on Tuesday.
A government-run news website,The Paper was also named the parent companies' new website address in its report, saying the unorthodox mix of letters "broke with convention". Chinese official media, including the People's Daily, the official Communist Party mouthpiece was widely reported the announcement of Google's restructuring inspite of the block.
According to GreatFire.org reports, which monitors Internet censorship in the Asian country, it states that the Alphabet website is "100% blocked." While users in the country trying to visit abc.xyz were greeted with an error page, it was not clear whether the blockade was a deliberate move by Chinese authorities, or if the website was taken off line because it pointed to already forbidden Google servers, reported in South China Morning Post China has systematically censored Google websites and products. since 2009 some of the websites of google such as YouTube, Picasa and the hosting service Google Sites, have been blocked .
The California-based tech firm withdrew from China in 2010 over censorship issues .since last year china has blocked Google search and Gmail and they have been inaccessible.