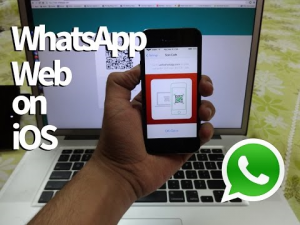 IPhone owners can finally use WhatsApp from their web: Whatsapp Update
Have you checked your WhatsApp setting on your iPhone??. Here is a good news for iPhone users who have been waiting for Whatsapp web. The long awaited WhatsApp Web has been rolled out for iOS users also.WhatsApp has sucessfully completed its test. Now iPhone users are able to synchronise WhatsApp with Laptops and Desktops. WhatsApp, the most popular mobile messaging app was acquired by Facebook in the year 2014 for $19 billion. It has recently updated the web versions for iPhone users also.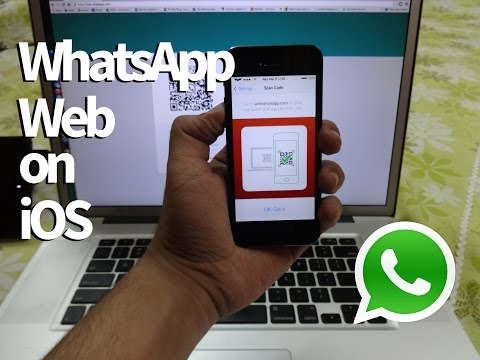 HOW TO CHECK WHATSAPP WEB ON iOS Here are some of the tips for how to check whether your are able to access the new features of WhatsApp on your iPhone.
Open "WhatsApp" on your iPhone
Tap on "Settings"
If you see "WhatsApp Web" in your settings then you will be able to activate WhatsApp Web on your iPhone
WhatsApp Web allows you to sync your WhatsApp messages between your mobile and desktop, Laptop. It is easy to text messages using keyboard. After you activate WhatsApp Web you will be able to see which computers and web browsers are logged in to your WhatsApp Web account in the Settings menu. WHATSAPP WEB FOR iPHONE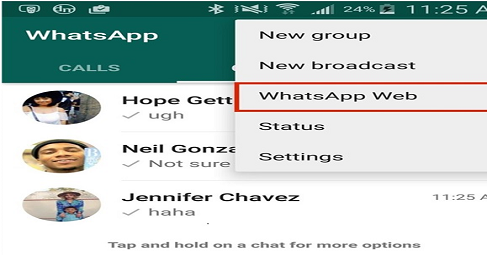 When the WhatsApp Web was first released it was only available for Android, Windows Phone, BlackBerry and Nokia S60 devices. It took eight months to release WhatsApp Web for iPhone users because of Apple's Platform limitations. WhatsApp Webb works by scanning QR code with your mobile to log in. You can login through browser like Google Chrome, Mozilla Firefox , Opera and is expected to arrive on Microsoft Edge browser as well.   This year WhatsApp has come up with the new features. Its not only supporting desktop versions but also provided free voice calling features for Android users at the end of March and followed by free voice calling on iOS about a month later. The conversations that you have between WhatsApp Web and WhatsApp for iPhone depends on the network connection of your mobile device. So if your mobile device's Internet connection goes offline, then WhatsApp Web will also go down.