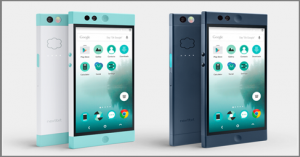 Nextbit Robin: Cloud-First Smartphone is now available for Pre-Orders
Nextbit has launched Robin, the "cloud-first" smartphone is now available for pre-order in multiple countries including India. The smartphone is up for pre-order which is priced at $399 (approximately Rs. 26,000) along with an additional shipping cost of $70 (Rs 4,600). The Robin is a the cloud-first smartphone that promises to offer unlimited storage on your device. Nextbit is a  new startup company which is established by the former employees of  Google, Apple, HTC and Amazon. This is the first project of the company where they are endeavoring to develop a cloud-based data transfer service, Baton which is the core functionality behind Robin. Here are the impressive specs of Nextbit's Robin, the cloud-first smartphone.
Robin – The Cloud-First Smartphone
Nextbit has developed its first smartphone namely Robin which is completely focused on cloud-based data transfer service so that one can easily access cloud storage once the  32GB onboard storage runs out. Robin's cloud storage runs on its own OS on the top of Android Operating system which is a quite well-tuned hardware for the users and it is optimized to get all the benefits of the smartphone. It provides 100GB of free cloud storage for every buyer by freeing up space on the device.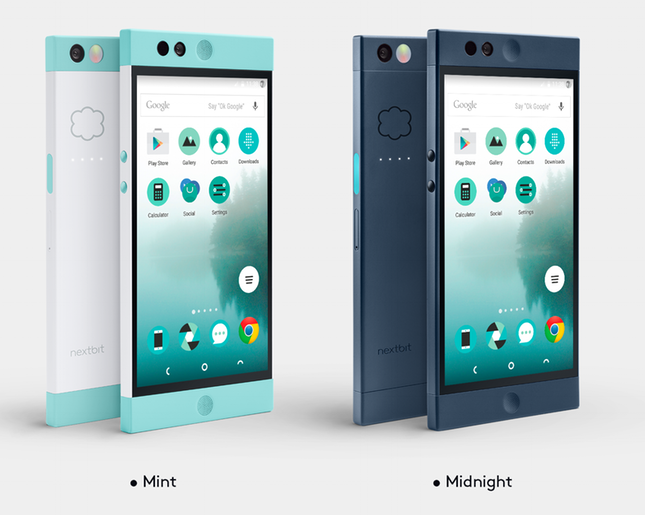 Nextbit is offering smart features for its first smartphone. It provides an amazing feature that automatically pushes unused apps and services onto the cloud. You can easily get back the things onto your system just with a single tap. The handset looks pretty good in a rectangular form factor.
Specifications of Robin
Robin is the first cloud smartphone which is developed with impressive hardware specifications. Here are the amazing specifications of Robin:
Display: Robin has an amazing display of 5.2-inch full-HD 1080×1920 IPS LCD display with Gorilla Glass 4 protection which has a plastic body.
Processor: The device packs a hexa-core Qualcomm Snapdragon 808 processor.
OS: The smartphone runs on latest version of Android 6.0 Marshmallow Operating system.
RAM: The handset is packed with a memory of 3GB of RAM. 
Storage: The device is equipped with an inbuilt storage of 32GB. It doesn't provide expandable storage.
Camera: Robin sports a 13MP rear camera that features a phase detection autofocus and dual-tone flash. It has a 5MP front camera.
Battery: The device is powered by a 2680mAh battery with Quick Charge support including USB Type-C charging port.
Connectivity: The Robin smartphone supports the following connectivity options:
 Wi-Fi
 LTE
3G
USB Type-C charging port
Single SIM
Add-ons: Robin comes with an additional feature that sports dual front-facing speakers and a fingerprint sensor.
Colors: The handset comes in two color variants such as Midnight and Mint.
The device provides an amazing service of backing up content on the cloud. However, it may not be a unique feature as many others are offering this service. Nextbit assures that the service is excellent as its spontaneous service automatically backs up content in an effective manner without the need of the user to free up space. All these services work best in favorable conditions such as when the device is on Wi-Fi.
The users are provided with another feature where one can flash their own favored custom Android ROMs on the Smartphone as the bootloader of the device is  unlocked. The company also announced that it is planning to provide 100GB storage space for every user and if the user requires additional space, it can be further adjusted depending on their requirement. The handset will begin its shipping from February 2016. You can pre-order here for Robin smartphone.