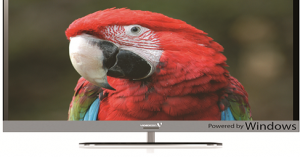 Windows 10 Powered LED TV – Videocon and Microsoft Launches 'First' Windows TV in India
Videocon in collaboration with Microsoft launched a Windows 10 powered LED TV in India. It is the world's first Windows 10 operating TV which is launched in two variants. The Windows 10 powered TV comprises of 2 models and it comes in different screen sizes between 81cm and 98cm or 32 inch and 40-inch sizes. The new LED TV powered by Windows 10 will have both features of a TV as well as a Personal computer. The Videocon Windows 10 LED TV will be available through Videocon dealers across India at all leading outlets by November.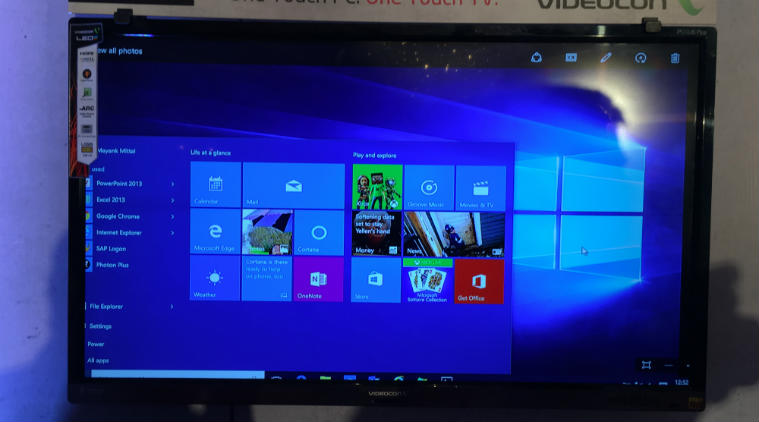 The 32-inch LED TV will be available with a price tag of Rs 39,990 and the 40-inch will be priced at Rs 52,990. The TV will be available in the market next month.
Features of Windows 10 Powered LED TV
Videocon's new LED TV which is powered by Windows 10 can be worked as a TV as well as a PC. The TV is designed with amazing features that include:
Allows you to create and edit documents or presentations with Microsoft Office.
As the TV is equipped with Windows Store, it provides built-in apps to access apps, games, music, movies, etc.
Screen Casting feature lets wireless transfer of photos, music and videos to the TV using the 'All Cast' app.
Windows 10 powered TV provides access to social media tools like Twitter, Facebook, and Pinterest.
The device can be tuned into the TV mode to access various television channels.
Specifications of Windows 10 Powered TV
The Windows 10 powered LED TV comes in two variants in which the 40 inch or 98cm model comes with a full HD display. It has an in-built Wi-Fi function that allows users to access social media and transfer files across other devices. The TV comes with HDMI ports which sport a 2GB DDR3 of RAM. The device offers an internal storage of 16 GB which can be further expanded to 128 GB through the MicroSD slot. The connectivity options of the 32-inch variant include 2 HDMI, 2 USB, VGA, and audio I/O port while the 40-inch model  comes with 4 HDMI, 3 USB, VGA, and audio I/O ports.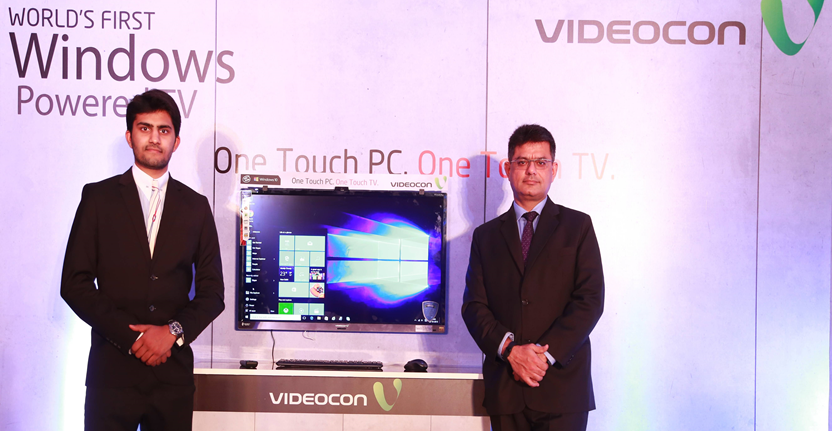 Announcing the launch, Akshay Dhoot, Head of Technology and Innovation, Videocon said, "We are extremely thrilled to announce the launch of world's first Windows 10 powered TV. In these changing times, we realized the needs of our consumers of having easy access to technology at their convenience and, therefore, we designed world's first hybrid TV cum PC. With this TV, students can now easily create & share school assignments, homemakers can curate and share recipes with the world, and professionals can work outside of their offices. This is one product that every member of the family can use regardless of their age."
Speaking on the occasion, Microsoft Director, Vineet Durani said, "Windows 10 has received an amazing response from the customers globally with over 110 million downloads. Windows 10 is an innovative product and through this product, we intend to extend the great Windows 10 experience to more and more users."
Videocon partners with Microsoft in order to launch its new Windows 10 powered LED TV. Videocon's collaboration with the tech giant seems to compete other large branded companies such as Sony, Samsung and LG. However, we need to wait till the TV enters the digital market.