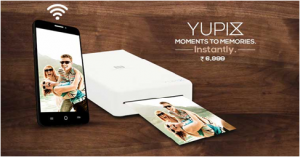 YU Launches YUPIX Portable Printer at Rs. 6999 – Print Photos Via Smartphone
YU Televentures is one of the branded Electronics in India owned by the Micromax Company. Yu is the sub-brand of Micromax which has now introduced a new gadget called Yupix. YU launched Yupix is a smart mobile printer that allows you to print your photos and documents just by using smartphones. The portable gadget is priced at Rs. 6, 999 and will be available on Amazon.in from September 7 i.e., from today.
Print Photos from Smartphones
Everything has become possible in this advanced technological world. To take snaps using smartphones is very common and all the photos will be saved in your phone memory. Suppose, if you is to print any of your adorable photo instantly, there are instant photo printers available in the digital market to print directly from your phone. YU Televentures is a branded electronics company which has now launched a new photo printer.
From now, you can take photos and print them easily using YUPIX, which is a compact smart mobile printer that allows you to print photos instantly from your smartphone using WiFi or NFC.
Features of YUPIX
YUPIX has the capability to print 2.1 x 3.4 inch sized digital photos at a resolution of 291 dpi in 60 seconds.
The smart gadget is a pocket sized device that weighs 273 grams.
Yupix, the smart gadget is a compact device that measures 2.99×6.01×0.94 inches.
The device is powered by a 750mAh battery.
The smart printer makes use of a unique cartridge that has an integrated ink ribbon and photo paper.
It can print pictures in full high definition resolution of 1920 x 1280 (2.5 MP) pixels.
Yupix is both water-proof and finger print proof device.
Supports Android & iOS Devices
The new portable photo printer, Yupix can be used to print photos via smartphone. This smart device is compatible with both Android and iOS devices. The smartphones which you use to take photos need to be connected via WiFi or NFC (Near Field Communication). The images can be easily transferred using Wi-Fi or an NFC enabled connection. To print images, Yupix uses dye sublimation which is its unique cartridge that doesn't require a cleaning roll. You can edit and print photographs without using a computer.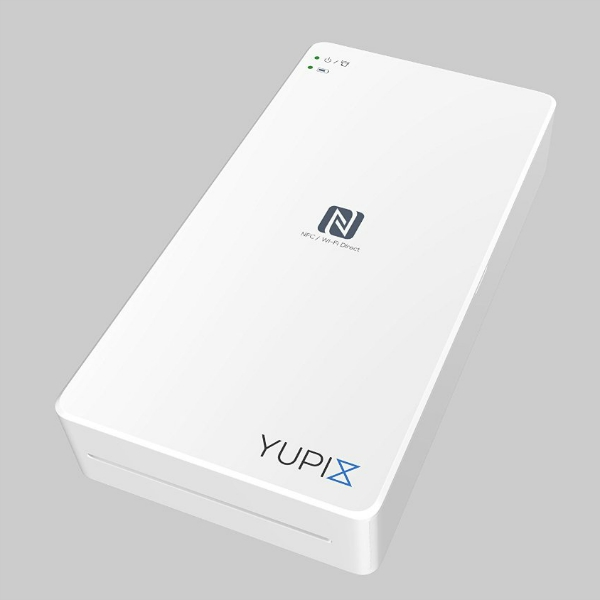 Actually, Mobile printers are not a new concept. There are some smart photo printers available in the market. LG had introduced Pocket Photo Printer earlier in the year 2013 at Rs 14,990 which is is now available in India for Rs 9,990 in Amazon. However, Yu launched YUPIX is a brand new photo printer which will be available on Amazon.in from today at an affordable price of Rs 6,999.
Today's digital industry seems to be on its way in helping consumers to recreate and develop new gadgets to print their digital moments in a personalized manner.