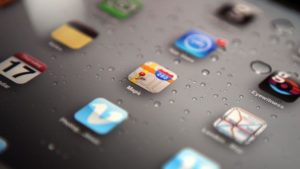 Top 5 Entertainment Apps For iPhone
Are you looking for the top iPhone entertainment apps that promise excitement and highly engaging content? Popular entertainment apps like Ocarina and Netflix have taken the internet by storm owing to their panoptic features, easy HD streaming and immersive content that users find very useful and enjoyable. Take a look at the top 5 iPhone entertainment apps that I've compiled below:
TuneIn Radio
If you're looking for an entertainment app that lets you stream FM radio on your iPhone then TuneIn Radio is an excellent option. The digital radio app offers support for up to 70,000 live radio stations across the globe. Get news updates, live sports coverage or hit tunes on a thrilling family road trip or enjoy radio tunes in your leisure time. This is also a great app for kids, however, I suggest you use the Mspy phone tracker app to monitor your child's activity and phone location.
SoundCloud
With an intent to provide a seamless audio creation and exploration experience to users, Soundcloud aims at enhancing the entertainment aspect. You can enjoy streaming your favourite audio tunes, upload your personalized audio files and follow experienced and novice musicians while getting online updates to new releases from these artists. The SoundCloud app also offers different streaming channels which you can enjoy with friends and family.
Ocarina
The Ocarina application gives a whole new meaning to the word 'app', introducing new design features for the user interface and a variety of multimedia and streaming options. Contrary to the conventional tapping and swapping in regular apps to select different options, Ocarina presents you four different-size dots including a message prompting you to blow into the mic. Although not too highly ranked compared to giants like Netflix or Soundcloud, the app offers a new type of streaming software with integrated components and customization features.
Crackle (free)
You must be familiar with this rocking entertainment app which allows a brilliant streaming experience. You get a rich repository of movies and TV shows that you can choose from by scrolling through the multimedia library. It comes free of charge and has been exclusively designed to provide a user-friendly interface with a nice collection of old flicks. If you're a fan of the 70's classics, then I'd suggest you try this app. With exciting TV shows like 'Comedians in Cars Getting Coffee' and a horde of other engaging TV series, this one will have you glued to your screens for hours.
NetFlix
One of the best streaming services around, Netflix makes the entertainment part even more enriched with the vast variety of films and TV programs along with recent releases and famous Shows. With its own production ready for streaming like  'House of Cards' and cool comic series, you don't have to worry about getting bored on a holiday or wondering what to do on your smartphone. By paying a minimal monthly subscription fee, you get access to high-quality multimedia content ready for streaming.