Australian Captain Steve Smith manhandled In Airport By Fans And Police
Steve Smith… The Modern era Bradman with 60+ Batting average in Tests, Making debut as Leg-spinning all-rounder, Smith has made his way into No1 Test batsman in the world and Australian Captain, But one bad decision ruined everything, He directly fell from hights to bottom, Lost all the respect and Banned from the team he used to captain.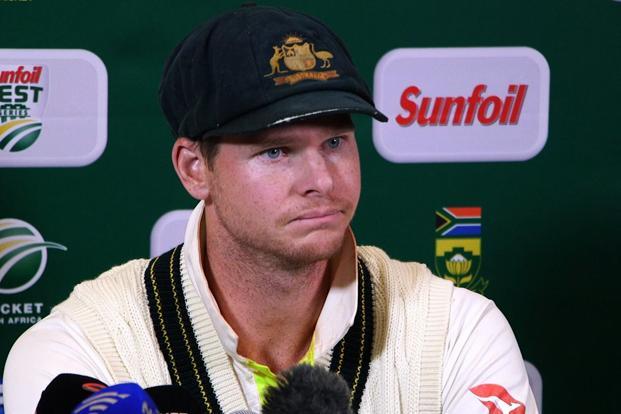 Everyone makes mistakes, And this is not the first time Ball Tampering happened on the cricket field, But this time it was different, Vice Captain David Warner talked a youngster Bancroft into a crime which the captain let happen even after knowing. Not just Cricket Australia but whole Cricket Fraternity marked this as one of the worst usages of leadership. The Australian Prime Minister himself took the charge and Asked Cricket Australia to take severe action on the trio.
Cricket Australia responded to the issue and Baned Steve Smith and David Warner for 1 year and Cameron Bancroft for 9 months from professional cricket, Adding to that Steve Smith will not be considered for captaincy for next 2 years, David Warner will never ever be captain again of the Australian Side, And all of them have to serve 100 hours of community service.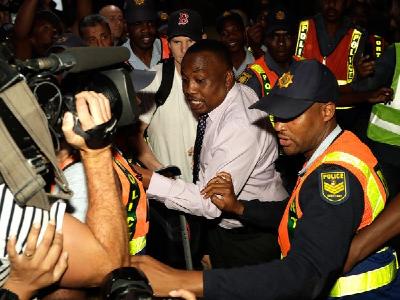 After this Cricket Australia Announced Tim Paine as captain of the side and Asked Smith and co to return Australia asap, Everything was fine, They got the deserved punishment, But while returning to Australia In the Airport Smith has been manhandled by the Fans and Police as well, Everyone was shouting Cheat Cheat on his face while Police was dragging him as if he was some criminal. This act got quite a negativity, Even from the people who wanted Smith to be banned. All those who were actually angry at Smith for doing such thing suddenly started worrying about him seeing the way he has been treated, His eyes were full of tears and it can be seen clearly, But people forgot something called mercy, He is not some terrorist, He just committed a mistake. Let's hope Smith comes back as strong as he was always.
Have a look at the video to know how they treated him:
You May Also Like: