Look How Dinesh Karthik Made Bangladesh fans Cry In The Nidahas Trophy Finals
Dinesh Karthik.. this man has never been on news this much in his entire career as he is in last 2 weeks, Thanks to his heroics in Nidahas Trophy finals vs Bangladesh, India ensured a win, Otherwise it would have been quite an embarrassment as Bangladesh cricketers were on a role trolling opponents with Nagin dance, Which got criticized by many deservingly.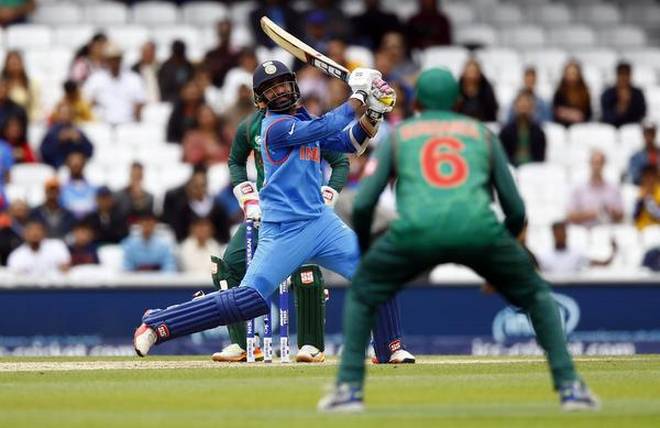 We all know about how things go on social media, Mainly on Twitter and Facebook fan pages, People are always ready to troll each other and Bangladeshi fans are one step ahead in this though there is no backing from their team's performance. Cricket is like an emotion in Sub Continent, Fans are very much serious about the game, More importantly, they don't like to lose against the rivals from Sub Continent.Bangladesh fans are no different.
As we all know the finals of Nidahas trophy was quite dramatic as Bangladesh were on driving seat till the last two overs where 34 runs were needed in last 12 balls for India to win, We all remember T20 WC2016 Quarter Finals where Bangladesh lost the match from just 2 runs needed off 3 balls, Ever since that day the fans were eagerly waiting to take their revenge on team India, A win in finals of the trophy could have been the best revenge, This got Bangla fans high for the right reasons. But Dinesh Karthik literally made them cry with his once in a lifetime kind innings, Here you can see a video where there were many of Bangla fans sitting and enjoying the games in thoughts of winning it, But sadly the last six Hit by Dinesh Karthik changed expressions in their faces. Let's have a look at the video down here.
You can see how confident the Bangla fans were when they got to know that only 5 needed from the last ball which is nearly an Impossible task in this pressure situation, Few of them already started celebrating while few of them were praying that nothing should happen this time at the last, But it seems God was busy that time and Dinesh Karthik finished the match in style, Which left them highly disappointed, Few were crying while few were abusing… No matter how many times this happens to Bangla players and Fans they still celebrate even before Win, Which makes "Popat" of them at the end.
You May Also Like :