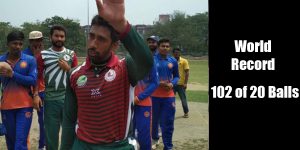 Wriddhiman Saha Scores 100 Of Just 20 Balls In A Local Leage
Wridhiman Saha… The regular wicketkeeper of team India in tests after the retirement of MS Dhoni is well known for his calm and composed style of batting, But have you ever imagined that he will score a century at 500 strike rate? Yes, he did and surely it's not one of your wildest dreams. He scored 100 runs in just 20 balls.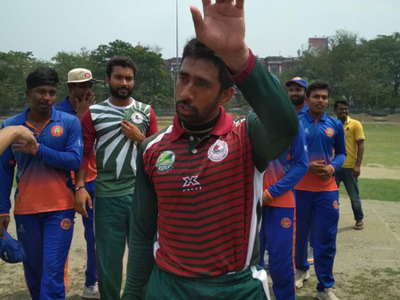 This miracle happened yesterday at JC Mukherjee Trophy Match against BNR Recreation Club in Kalighat. He represented team Mohun Bagan, BNR Recreation Club made 151/7 in their quota of 20 overs batting first, Which generally is a compatible score in T20 matches, But Wriddi has different plans, He went on to hulk mode to smash every ball the bowler bowled.
While chasing 151 runs Wridhiman Saha opened the innings with Shubhomoy Das, They were asked to chase the total in 20 overs but Saha had different plans, Maybe he was in some hurry, he went on to score 102 runs in 20 balls with a blistering strike rate of 510, With 14 sixes and 4 fours, Which helped the team to chase 151 runs in just 7 overs, Shubhomoy Das who was batting on another end also scored 43 runs off 22 balls with Six fours and two sixes.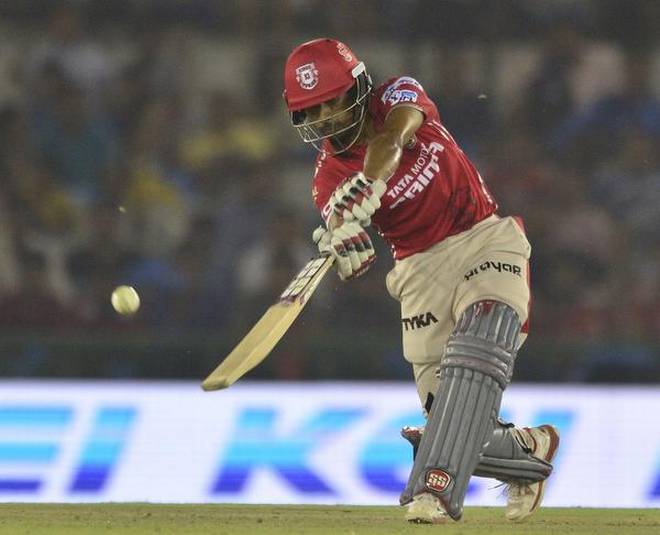 Though this can't be taken into the stats as List-A or any domestic match as it was a private league, This innings will be one of his best ever in his T20 career, He also scored a 100 in 2014 IPL finals for Kings X1 Punjab. Generally, we see these type of scorecards in Video games only, But this man made into reality. 20 ball 100 is something which is close to impossible.
Sun Risers Hyderabad Management and fans will be in joy as he has been bought by them for 5 crores to play the 2018 edition of Indian Premier League.
Also Read :