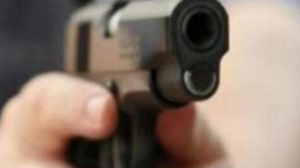 Delhi: 32-Year-Old Woman Shot Dead in her Nephew's Wedding
Police Report: A 32-year-old woman was shot dead in a wedding after she tried to save her husband who got into an altercation with a man in a wedding of their nephew. The incident happened in Mangolpuri, Delhi.
Seju Kuruvilla the Deputy Commissioner of Police said that the accident happened on Friday Midnight in the Ramlila Ground. During the wedding, an altercation happened between Sajjan (the husband of the 32-year-old woman who was shot dead) and 2 brothers who have been identified as Sandeep and Akash, out of anger one of them took out their gun and fired at Sajjan.
Instead of hitting Sajjan, the bullet hit 32-year-old Sunita as she tried to save him. 32-year-old Sunita was brought to the Jaipur Golden Hospital, the Deputy Commissioner said that she passed away in the hospital.
Brothers Sandeep and Akash fled away after they shot Sunita. Sandeep and Akash are the neighbors of the bride who lives in Mangolpuri.
The police still do not know the main reason behind the altercation between Sajjan and the 2 brothers. An FIR has been registered in the local police station and a team has been assigned to capture the accused that are currently on the run.