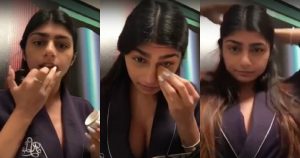 Mia Khalifa Goes LIVE On Instagram! But, This Netizen's Direct Message Has Won The Internet! LOL!
Mia Khalifa, destined as the Internet's sensation has literally ruled it for a year or more. The kind of fan base she carries is quite innumerable, her presence on social media is always there, back then, a viral story has made rounds on the Internet, related to a fan alleging Mia slapping him. It must be said one who doesn't know about this 'Internet's so-called innocent girl' should bid adieu to the Internet.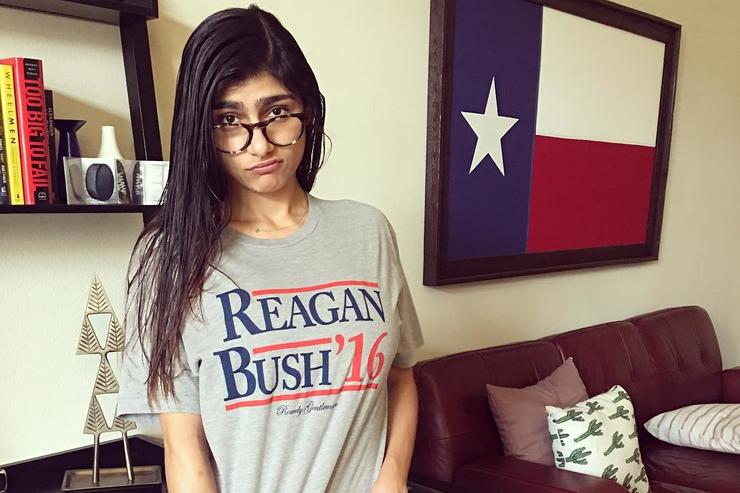 Now being the most curious name in the p0rn industry, who earned the lead tag within the very few months of her debut is now also going popular on Twitter. She is probably the most known name in the industry after Sunny Leone.
Started her career in P0rn0graphy in October 2014 and by December she was ranked the number 1 performer on the website, P0rnhub. Though she left the adult industry very soon, she is quite active on social media. Back then, she was on news as some random Twitter user who goes by the name Hudspeth has accused her of hitting him and leaving him with a bruised face when he took a chance photo of her.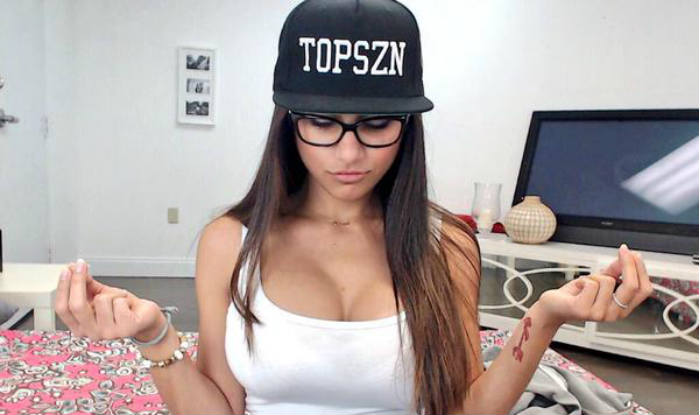 It is barely been a week that she was extensively trolled for flooding in an athlete's inbox with the date messages. That was actually the athlete's counter to Mia, who literally made it a habit of leaking the personal messages on the official handle.
Now after a while, she is once again on news, but this time, it is not her, and the news has nothing to do with her attitude. It is a message from some random fan what people are talking about. Mia went LIVE on Instagram recently. As it is expected, people went crazy over dropping in messages, waiting for the replies.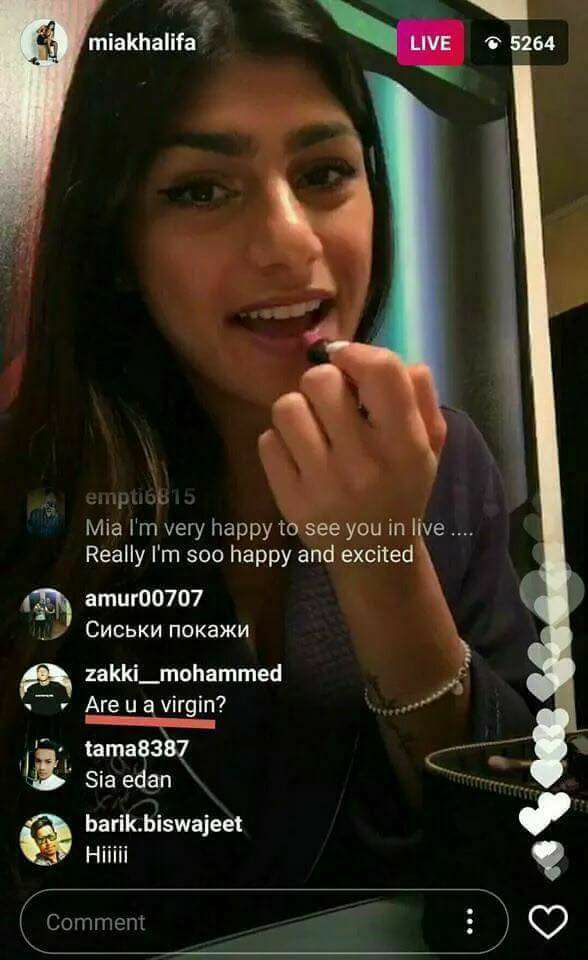 There are very few occasions when she replies, sometimes smiles at them. Amidst all the normies, here came a guy who stunned her, everyone who else is live and what not? his message is now going viral, that literally became the topic of discussion for a minute. He wrote, "Are u a virgin?"
Well, after all, it appears like the person is on the wrong platform, or is trying to attract people attention.
Related Article: Twitter Goes Berserk As Mia Khalifa Punches A Man For Taking Selfie With Her, Without Her Concern