'Bajrangi Bhaijaan' Munni (Harshali) Wants To Become Superstar Like Salman Khan
Bollywood movie 'Bajrangi Bhaijaan' is now creating some sensations regarding all aspects. The performance of Salman Khan and the little girl Harshaali Malhotra was awesome. Everyone is appreciating both of them as they stole the hearts of many fans and viewers. Harshaali Malhotra who played Munni in the film was asked about the film and her experience in shooting.
And the little girl replied that she now aims to become a big star like her co-actor Salman Khan. The seven year old girl who attracted all the viewers of the film with her performance was now aiming for position of big star in bollywood. "I like acting and singing. I want to be a superstar like Salman uncle," little girl told. When the little girl and her mother Kajal heard that Harshaali has bagged a role in Bajrangi Bhaijaan, "I was not aware that Salman was part of this project.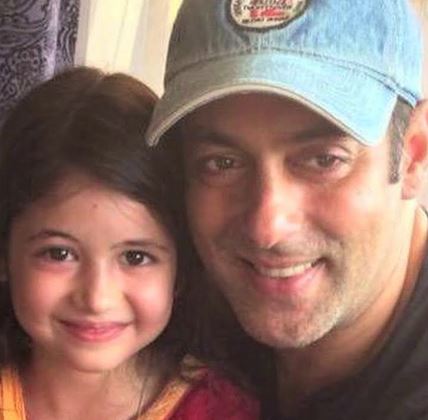 We couldn't believe initially. It was tough for us to accept it," she said. Little girl used to play with Salman Barbie games and table tennis. But Kareena was busy with shoot so did not get time to play games with her said source. When asked Harshaali's mother about the girl's further films, she said "Right now she is dedicated to acting. She is too small.
"By the time she is in class five we will take a break of 6-7 years till she is in class XII. If she wants to continue acting then we will let her do it." While Salman was doing action and emotional sequences, Harshaali used to cry seeing Salman's acting skills. Initially Harshaali was shy talking to Salman but after some time they both got along well. We are happy that she got this big opportunity of working with Salman said Harshaali's mother.