Quantico Fame 'Priyanka Chopra' Was Offered To Host American Celebrity Chat Show
Few days ago, Bollywood actress Priyanka Chopra was seen as a guest on a chat show Jimmy Kimmel Live. Now, the breaking news is that Priyanka is offered to host an American talk show. According to the news sources, the production house of Quantico, ABC television network has made the offer to the actress. Adding more light on the offer, a source has been quoted by a publication that.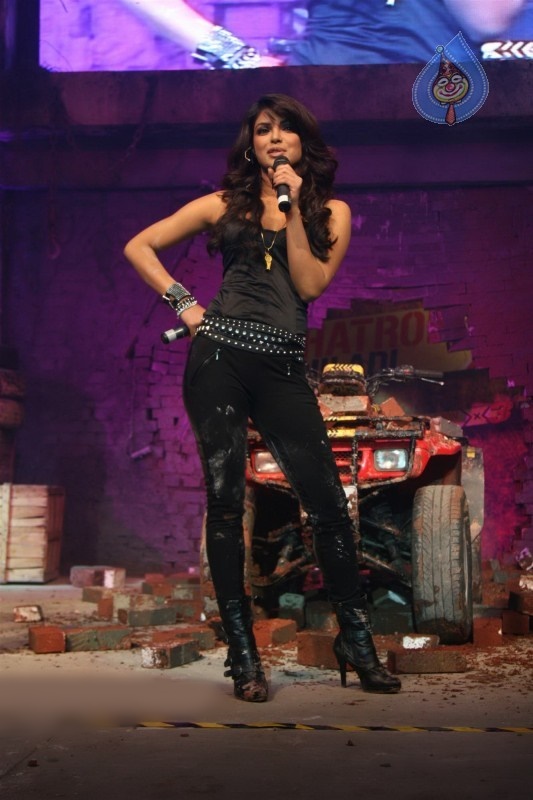 Priyanka has been steadily spreading her wings in the US. She first launched a music career and later lent her voice to a Disney character for film "Planes. She is getting a good response for her performance in "Quantico". She is happy that people have liked the show and her." Despite the upcoming busy schedule, Priyanka yet didn't decide about the offer.
"Priyanka has received an overwhelming response to her role of Alex Parrish, an FBI agent in Quantico. So, the same production house ABC has decided to sign her for another project. They intend to launch a celebrity talk show with Priyanka as the host." On the same, a source close to Priyanka quoted that "She has liked the talk show concept and will try her best to work out her dates."
It is said that following the audience response, the makers of Quantico have decided to increase the number of episodes of Season 1 of the show from 13 to 19. Thus, for the show the actress has allotted six months. She will return to India in December to promote her upcoming film Bajirao Mastani and also to shoot Prakash Jha's "Gangajaal" sequel in which she plays a cop.