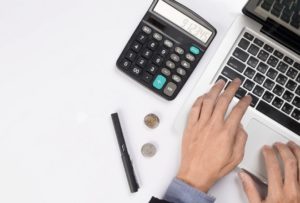 10 Basic Rules to Get the Best Deal on Personal Loan Online
Personal loans are the best financial sources when it comes to big-ticket funding expenses like a wedding, foreign vacation, higher education, or medical emergency. These days, NBFCs have made personal loans easily accessible to all, thanks to their easy eligibility conditions, minimal documentation requirements, and approval within minutes.
However, since hundreds of lenders offer personal loans with varying terms and conditions, it is crucial to find the best deal before submitting an application form. There are certain rules applicants must follow to get the best deal on personal loan online. Let's look at them.
Rules to Get the Best Deal on Personal Loan Online:
Calculate Expenses Before Borrowing

NBFCs may offer generous loan amounts based on the applicant's eligibility and credit rating. For instance, one may get up to Rs. 25 lakhs as a personal loan from Fullerton India. However, it's not wise to borrow all you are eligible for. Calculate expenses, look at your savings, and borrow the minimum amount sufficient to fund your urgent requirement. Over-borrowing will only increase the financial burden and boost the total loan cost.

Compare Lenders There is no shortage of lenders offering personal loans online. However, the key is to compare their offers and select the most suitable one according to the requirements. Compare them based on their personal loan interest rates, customer service, repayment terms, processing fees, additional charges, etc. Make an informed choice to get the best deal.
Age Matters Most lenders require applicants to be in their prime earning years. They are often susceptible to sanction loans to individuals at the beginning or end of their careers. For instance, Fullerton India accepts loan applications from individuals between 21 and 60 years of age.
Work Experience is Important Lenders lend personal loans to both self-employed professionals and salaried individuals. However, they give due importance to their work experience. A salaried individual must be employed in the same company for at least six months and have a total work experience of at least one year. The exact time constraints apply to self-employed individuals as well.
A High Credit Score is Imperative

A credit score is a crucial number lenders check to determine an applicant's credibility. Individuals receive this score based on their repayment history, DTI ratio, credit utilization ratio, credit length, and other parameters. Most lenders prefer applicants with a credit score of at least 750. Those with a low credit score qualify for a lower loan amount at higher personal loan interest rates. On the other hand, applicants with a good credit score get the best loan terms and conditions.

Be Ready to Provide Financial Documents Apart from KYC documents like PAN card and Aadhaar card, applicants need to provide their financial documents too to prove their income. Salaried employees must provide the last three months' salary slips, income tax returns, or Form 16. Self-employed individuals must submit the last two years' ITR, balance sheet, profit and loss account, business proof, clearance certificate, IT assessment, income tax challans, TDS certificate, form 26 AS, and income computation.

It is possible to apply for a personal loan from Fullerton India without visiting their office even once. They support 100% paperless documentation, which means applicants may scan and upload the necessary documents online without any hard copies.

Select Repayment Term After Calculating EMIs Most personal loan lenders offer flexible repayment terms from a few months to years. Short term has bigger EMIs while the EMI amount increases as you select a longer loan term. Therefore, use a personal loan EMI calculator to choose a loan tenure with EMIs affordable within budget. Remember, if you select a long loan tenure, you may end up paying a higher interest outgo compared to a shorter loan term.
Reduce Debt-to-Income Ratio Borrowers who are already under heavy debt may find loan repayment challenging to manage. Ideally, the debt-to-income ratio should be under 60% to get considered for a personal loan. Therefore, try to pay off your existing debt before applying for a new personal loan from Fullerton India. Even if they agree to sanction your loan, they may offer you a lower loan amount at a higher interest rate.
No Need of Collateral

Personal loans are collateral-free loans one may avail of without any security, guarantor, or collateral. So, when you feel the financial crunch, there is no need to put your existing assets at stake.

Stay Consistent with Repayments

The repayment term starts immediately after the loan disbursal. Paying EMIs consistently reduces overall loan cost and helps improve credit score. Therefore, stay consistent with EMI repayments and enhance your credibility for the future as well.

While looking for a personal loan from Fullerton India, follow these ten golden rules to get the best deal and become a responsible borrower. Borrow diligently, maintain a high credit score, reduce your DTI ratio, and select the right repayment term to get the best personal loan interest rates. The best personal terms and conditions will prevent the loan from becoming a burden and strengthen your finances over time.