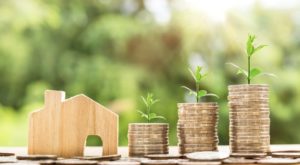 Here's A List of The Best Investment Schemes That You Need To Invest Your Money In
Having a backup fund for the future is always the best method to ensure financial safety from unexpected incidents. For this, people often choose savings plans as they guarantee capital money. But a great drawback of savings is that they do not grow over the years. And when you actually need that money after a few years, its value will have been decreased due to several factors. A method to avoid this depreciation is to invest in the best investment plans. Investments plans have several benefits, including the growth of capital. Read on to know more about investment plans and the best investment schemes available.
The 6 Best Investment Plans for Great Returns
One of the main reasons for investing in investment plans is to secure the future of an individual or a family. This is because investment plans, compared to savings plans, can provide high return rates. In India, some modes of investment as always been popular, and some are currently gaining popularity due to their assurance on the capital and returns. But new generation investment plans such as financial securities still have limited investors. It is partly because of the lack of knowledge on its functioning and limited resources available for investment. Anyone can begin investing in such schemes by knowing the investment meaning and methods. Given below are some of the prevalent investment plans providing high benefits to the investor.
Gold
Gold has always been the best investment scheme in India. It can provide a high return due to its link with the inflation rates. The inter-dependability of gold rates and inflation rates is mostly because the reserves of all the countries are in gold. According to the World Gold Council, India has more than 754 tonnes of gold in its reserves in the Reserve Bank of India. And the USA, the country with the highest gold reserve, has more than 8133 tonnes of gold. But a report by WGC states that Indians have around 24 to 25 tonnes of gold in their possession. This is vast number shows how much interest Indians have in investing in gold.
Equity And Financial Securities
Equity and financial securities are products that are shares of a company or are linked with investment in performance-based products. Some examples are stock market shares, mutual funds, bonds, debts, and derivatives. The major benefit of investing in such schemes is the possibility of increased funds from market dependability. Even though risky, these investment plans can provide the best returns on investment. Thus making them one of the best investment schemes in India.
Banking Instruments
Banking instruments have always been part and parcel of the middle-class Indian. Fixed deposits, recurring deposits and savings schemes are the go-to investment plans capable of providing decent return rates but with a guarantee. Both the capital and the returns on capital have cent per cent assurance from the banks backed by the Reserve Bank of India. And consequently making these banking instruments one of the best investment plans in India.
Assets
Purchasing assets is also an investment plan, but it is not suitable for everyone due to the high costs. There can also be restrictions due to a limited income or savings after paying off all the expenses. One can still purchase assets through loans and borrowing, but it can come with the added risk of debt and loan burdens.
Insurance Policies
Insurance policies are the best investment scheme that provides investment benefits along with life coverage. Most insurance schemes have money-back policies capable of returning the invested money at term end, in case of survival. This repayment of the exact investment amount is tax-free, so there is no visible growth in investment. But if choosing plans that also provide interest rates can yield a good interest rate. These plans also have several relaxations in Income Tax mounting up to INR 1,50,000 per year on premium payments. So considering the interest rate, tax savings, and life coverage, insurance is one of the best investment plans.
Government Savings Schemes
The government also has several schemes for the benefit of the citizens, especially for those belonging to financially weaker backgrounds. Also, other people eligible to apply for such schemes that provide category-specific benefits are children, girl children, and senior citizens. The main attraction of such shames for specific categories is that they have very low investment compared to the returns. And sometimes, these investment plans don't even require investing money.
Conclusion
Knowing these plans will help you to invest in your future wisely. But even though any one scheme appears to be the best investment scheme, do not commit the mistake of investing all your money into it. Diversifying funds is absolutely necessary to reduce your risks while investing in the best investment plans. A great way to invest in a safe plan is investing in term insurance, as it also provides life coverage. Max Life Insurance is a leading insurance company in India with a 99.35% claim settlement ratio. So you can enjoy the surety of such a trustworthy insurer and also increase your funds over the years. So, check out the Max Life Insurance Official Website or insurance agent to know more about their best investment schemes.