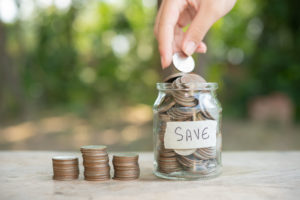 How Does a Savings Account Work?
A savings account is perhaps the most popular type of bank account. As the name suggests, it allows you to keep your money safely while offering modest returns on your deposit. It is also the first account most people open with a bank.
So, there is a high chance that you already know something or the other about a savings account. Still, do you want to explore it in detail? Or, are you wondering how exactly it works? Let's find out.
What Is a Savings Account?
In simple terms, a savings account is a basic interest-bearing account where you can deposit money. You can use it to safely stash away some funds while earning a decent interest rate on them. Most banks offer a wide range of such accounts catering to different individuals' needs.
You can open this account individually or jointly with a co-holder. You earn interest on your sayings, which varies from bank to bank depending on economic conditions and other factors. Many savings accounts also require you to maintain a specified amount as the minimum balance to avoid penalties. However, you can opt for a zero balance account that does away with this requirement.
Apart from the non-maintenance fee, a savings account may also include debit card charges, cheque book charges, internet banking fee, cash transaction charges, service charges, SMS alert charges, account closure charges, etc.
How Do Savings Accounts Work?
The working of a savings account is simple.
When you fund your account, the bank pays you interest since it uses your money to extend loans to individuals and businesses. By charging borrowers an interest rate (higher than the one it pays you), the bank makes money on your money.
Your deposits are insured in a savings account under the Deposit Insurance and Credit Guarantee Corporation Act (DICGC), 1961. In case there is financial pressure on the bank or it goes out of business, DICGC assures instant access to your deposits up to an amount of Rs. 5 lakhs.
As far as the day-to-day working goes, you usually get a chequebook and ATM/debit card to carry out transactions. You can add or withdraw funds by using direct deposit, ATM, wire transfers, cheque, etc. These days, most banks allow you to transact via digital channels using your PC, laptop, or smartphone. Once you enable net-banking/mobile banking, you can quickly spend your money on the go by using a bank's website or mobile application through UPI/NEFT/IMPS/RTGS.
The Bottom Line
As you can see, the primary purpose of a savings account is to help you save money. The safety, high reliability, ease of access, and liquidity of a savings account make it a great choice for individuals to safekeep cash.
Moreover, it is perfect for building an emergency fund or saving for a short-term goal, such as paying for a vacation, buying a vehicle, etc. If used the correct way, a savings account curbs your unnecessary, impulsive spending habits effectively.
Author Bio:
Mithilesh Singh is a digital marketing consultant, blogger, and founder of World News Portal. He loves to assist freelancers, start-ups, and small businesses to use their website and products to drive more leads, traffic, and sales for enhanced revenue and growth