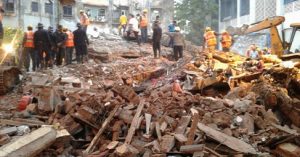 11 People Dead, 7 Injured After 50-Year-Old Building Collapses in Thane
A week after a building collapse in Thakurli claimed nine lives, a three-storey building collapsed near Thane railway station in the wee hours of Tuesday. Eleven people died and seven others were injured after a three-storeyed residential building in Napauda area of Thane district in Maharashtra collapsed at around 2am on Tuesday.
The building collapsed when residents were fast asleep giving them no warning. Nearly 20 people were stuck in the debris. Rescue operations are currently underway and a team of the NDRF is at the site. 17 people have been rescued while still 10 are feared to be trapped inside. The building, Krishna Niwas, was nearly 50-year-old and was in a dilapidated state.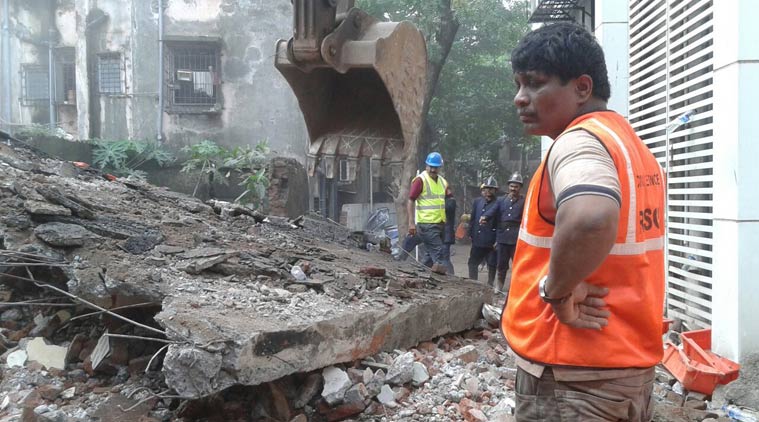 Thane Building was constructed in 1965:
Santosh Kadam, disaster management officer, said, "We reached the spot within 15 minutes. Before the National Disaster Response Force (NDRF) team reached the spot, our fire brigade personnel had pulled out three people from the debris."
The three-storey building had 16 flats and five families lived in the building. It was constructed in 1965 and was a 'Pagdi' system (where owner and tenants pay 50% per cent of flat cost).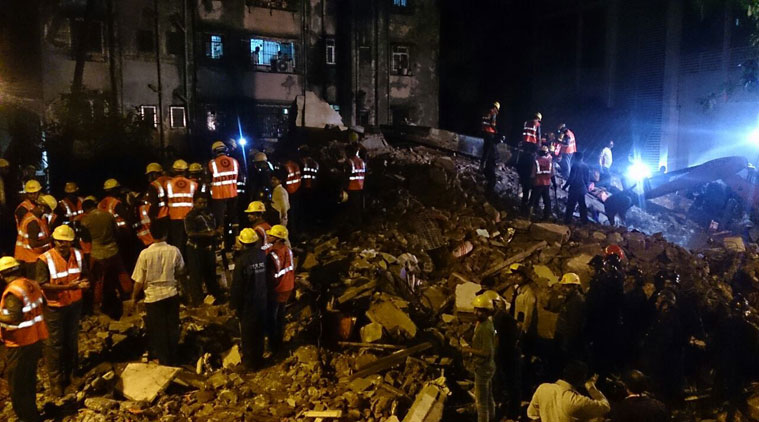 The building Krishna Nivas was in a dilapidated condition and had been declared dangerous by Thane Municipal Corporation. Some residents had vacated the building, but many others continued to reside in the building.
List of the people killed in Thane Building Collapse:
1) Subhrav Pandurang Bhatt (M/54)
2) Mira Ramchandra Bhatt (F/58)
3) Rachita Ramchandra Bhatt (F/25)
4) Arun Dattatray Sawant(M/62)
5) Priya Amrutlal Patel (F/14)
6) Bhakti Amit Khot/Sawant (F/32)
7) Anaya Amit Khot (F/07)
8) Ramchandra Pandurang Bhatt (M/65)
9) Manda Arvind Nene (F/70)
10) Amit Sawant (M/40)
11) Rashmir Karan Mange (F/25)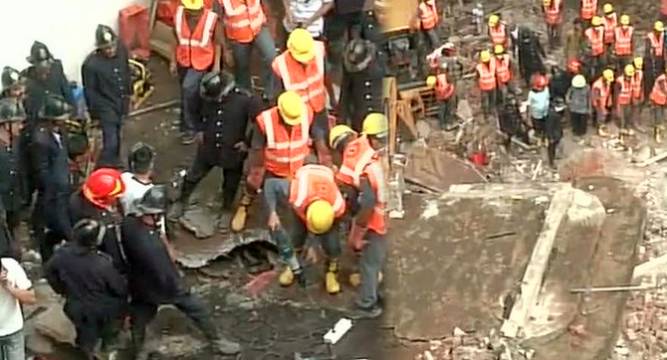 NCP MLA from Thane Jirendra Awhad, who visited the collapse site, said Krishna Nivas was one of the several old buildings which are more than 50 years old, and the owners of such buildings ignored repairs.
"In such buildings built under the pagri system of rent, the owner is reluctant to put his own money and carry out repairs. The owner waits for his tenants to vacate the building so that he can get it redeveloped and make profit. The government must urgently conduct a survey of such buildings," he said.