Watch: This 6-Year-Old India's Cute Chef Cooks With Ellen DeGeneres, He's So Adorable!
Ellen has had some of the biggest celebrities in Hollywood as guests on her show. However, this time around, her guest was a YouTube celebrity, and has now become the youngest Indian to be part of the Ellen Show.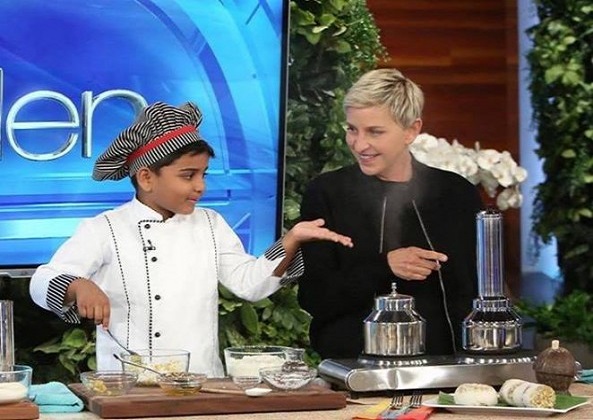 Meet Nihal Raj aka Kicha, a 6-year-old boy from Kochi in Kerala who has become an Internet sensation for showcasing his culinary talents in cooking over social media sites like youtube.
The young chef from Kochi showed host Ellen how to make 'puttu' — a traditional Kerala breakfast of steamed cylinders of ground rice layered with coconut. The show aired in the US on Friday. After tasting it, the American comedian said that the dish was "very delicious."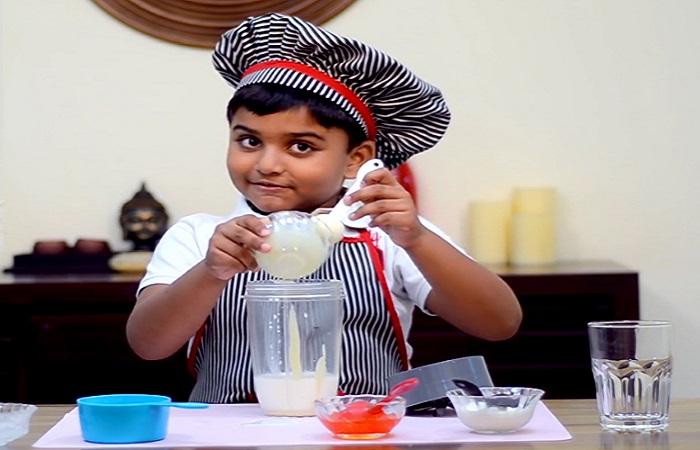 "Kicha has always loved watching me bake, and would ask me whether he could help. So I would give him small recipes which he could follow," says his mother Ruby Rajagopal, a lecturer-turned-home baker. When he was four, Kicha insisted that his father Rajagopal V Krishnan make a video of him making popsicles and posted it on Facebook. "That got great feedback from friends," says Ruby.
Soon, the Class I student of Choice School had started his own cooking channel – KichaTube HD – where, clad in an apron and oversized chef's hat, he demonstrates how to make everything from tender coconut payasam to bread pizza.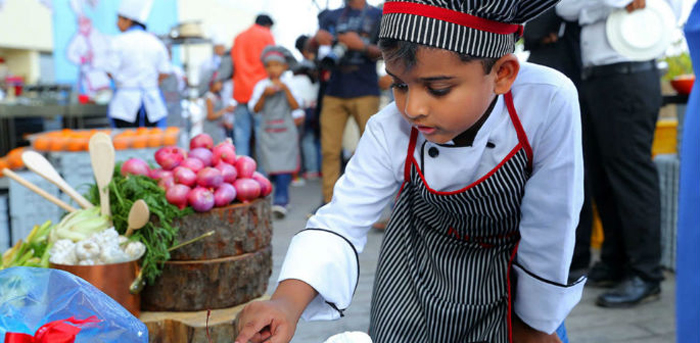 Though he seems too small to lift the saucepans and big bowls, he reels out the recipes, and tries to keep the viewers engaged. Launched two years ago, the channel now has more than 5,000 subscribers.
Kicha, who visited the United States for the first time, said that he was thrilled to be a part of the show. He also showed Ellen the ingredients used to prepare puttu, which is made using ground rice layered with coconut and how to make the dish using aputtu kutti (cylindrical vessel used to prepare the dish).
 "This kid is a cutie. He showed me how to cook in his puttu kutti [sic]," Ellen posted on Facebook while sharing the video of the episode.
Watch Ellen's episode with little chef Kicha here:
In this video, uploaded by TheEllenShow, Ellen plays host to Kicha, a 6-year-old from South India. Kicha has his own cooking show on YouTube, with a subscriber base of over 5000! In fact, even Facebook took notice of his growing popularity and paid $2000 for the rights to one of his videos!
India's Got Talent's semi-finalist Akshat Singh had also appeared on Ellen's show earlier and had exhibited his dancing skills.