Patanjali's Acharya Balkrishna Has Become India's 8th Richest Man And Surpasses Mukesh Ambani In Growth Rate
No one had ever thought one could become a billionaire-business tycoon by telling people how to do yoga. There is finally someone in India to give a tough competition to Mukesh Ambani. Acharya Balkrishna, the CEO of yoga guru Baba Ramdev-run FMCG company Patanjali has created new records to become the wealthiest person in the country.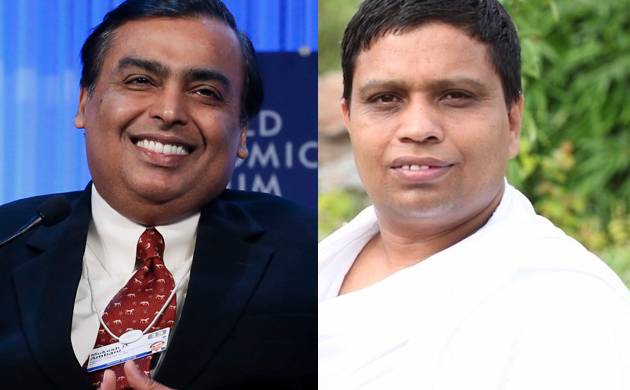 On Tuesday International research agency Hurun released its Hurun India Rich List 2017 report. With a staggering 58 percent jump in his net worth, billionaire Mukesh Ambani's Rs 2,57,900 crore wealth is 50 percent more than the GDP of Yemen.
But, more interestingly, Patanjali's Acharya Balkrishna has become the 8th richest person in the country after 173 percent rise in his wealth to Rs 70,000 crore. Though it's not overall wealth, at least in the growth rate Acharya Balkrishna crossed Mukesh Ambani.
In this list, 617 wealthiest persons around the country have been included. Their total assets amounted to Rs 4.29 lakh crore. This is equivalent to one-fourth of the country's GDP. In the country, people having assets of more than Rs. 1,000 crores have doubled their figure in a year.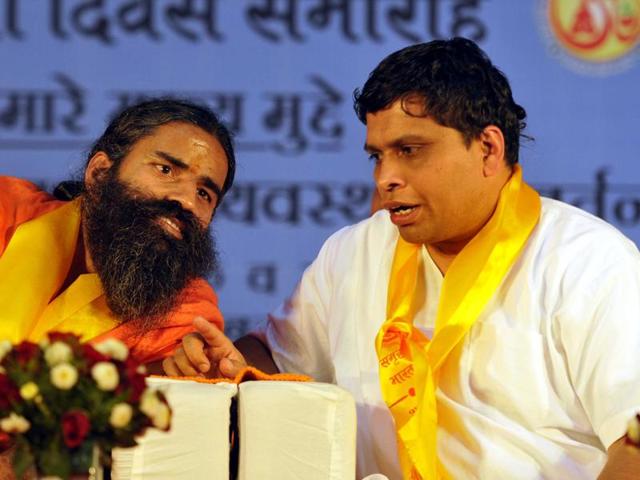 Mukesh Ambani is on the top with 2.57 lakh crores. Balkrishna of Patanjali and Gautam Adani joined the Top-10 listers. In March, 44-year-old Balkrishna figured in the Forbes list of the World's Billionaires a the 814th spot. The report ranked 2,043 richest people in the world. Last year, he had entered the annual Forbes list of India's 100 Richest People at the 48th position with a net worth of $2.5 billion.
Patanjali, with a turnover of Rs 10,561 crore in FY17, has been in close competition with major global brands. It is the second-largest pure-play FMCG giant aftermarket leader Hindustan Unilever which had a turnover of Rs 30,783 crore in the previous fiscal. The home-grown fast-moving consumer goods company aims to double its turnover this fiscal.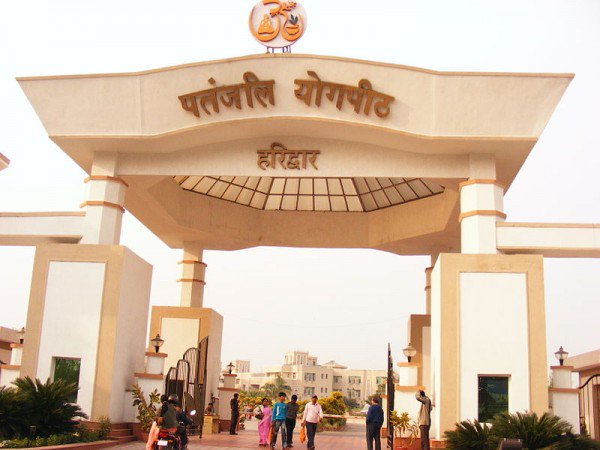 "It is rare to find a country with such a dominant richest person (Mukesh Ambani) whose wealth is thrice more than that of the no.2 in the list. We have never seen such a wide margin between the richest and the second richest in big countries that include USA, China, UK, Russia and so on," said Rupert Hoogewerf, Chairman and Chief Researcher, Hurun Report Global.
"The total number of rich list entrants increased 6 times since we launched the list six years ago; a good indication that Indian entrepreneurs are coming of age with global ambitions. Patanjali has secured a second place in Indian FMCG market share in under 5 years," Hoogewerf added.
Patanjali's Growth Over The Years:
Patanjali as a brand has attracted lots of controversies in the last couple of years but still, Indian families have shown an immense love to the products. The aggressive marketing, value of Baba Ramdev along with the swadeshi connect has done wonders for the company which has shown a growth by leaps and bounds in a short spell.
Begun With A Personal Loan:
10 years ago, Acharya Balkrishna along with Baba Ramdev started Patanjali by taking a personal loan of 50-60 crores. With the hard work, the company has come to the stage where it is challenging Hindustan Unilever's turnover.
10 Richest Persons Of India As Per Hurun Report:

Balkrishna is determined to make Patanjali the FMCG leader in India. Major components of Balkrishna's growth strategy are: to double distributor strength to 12,000, invest Rs 5,000 crore in new plants, increase headcount five-fold to five lakh within a year, and set up a new restaurant chain.
What do you think about these rankings? Share your views with us in the comments section below.
Must Read: Baba Ramdev's Patanjali Is Now Tax-Free And Here's The Reason Behind This