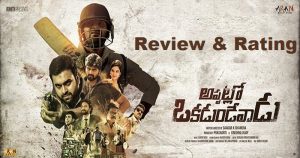 Appatlo Okadundevadu Movie Review, Rating, Live Updates – Nara Rohith
Telugu latest film 'Appatlo Okadundevadu' directed by Sagar Chandra of 'Ayyare' released today ie.; 30th December 2016. Nara Rohit and Sree Vishnu played the lead roles and Tanya Hope played the female lead role. The movie is produced by Prashanti & KrishnaVijay under the banner of Aran Media Works. The music is composed by Sai Karthik.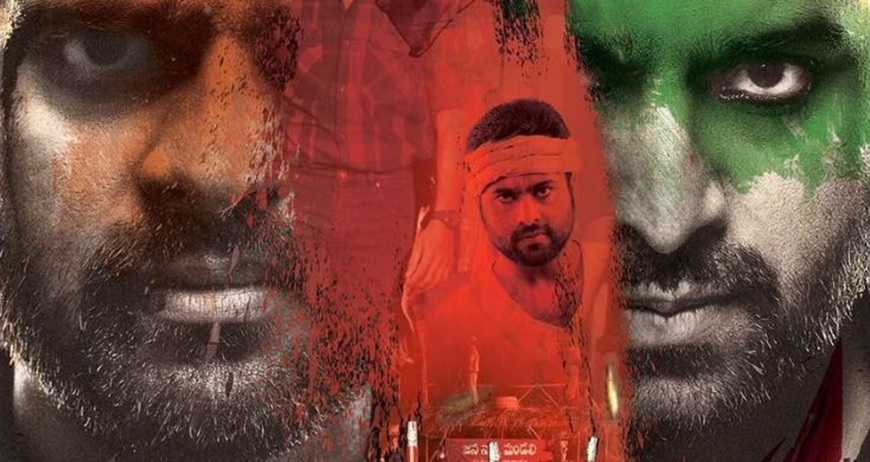 Check out Appatlo Okadundevadu 2016 Movie complete review, rating, story line, audience response from below.
Appatlo Okadundevadu Movie Cast & Crew:
Cast:
Nara Rohit
Sree Vishnu
Taniya Hope
Brahmaji
Rajiv Kanakala
Ajay
Prabhas Srinu
Sreenivas Reddy
Satyadev
Sasha Singh
Kalicharan Sanjay
Director: Sagar K Chandra
Producer: Prashanti & KrishnaVijay
Music: Sai Karthik
Cinematography: Naveen Yadav
Editor: Kotagiri Venkateswara Rao
Production company: Aran Media Works
Country: India
Language: Telugu
Runtime: 124 minutes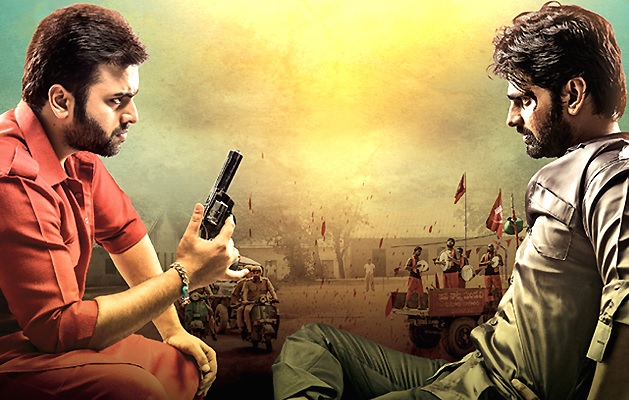 Appatlo Okadundevadu Movie Story:
This film has a story inspired by some actual incidents that happened between 1992 and 1996 in Hyderabad. The story portrays the life of an ordinary man whose life undergoes drastic changes because of certain situations that he was not involved in. In simple words, the film narrates the life of Railway Raju who lived between 1992 and 1996.
The situation between 1992 and 1996 was very critical in Andhra Pradesh, especially in Hyderabad. Naxal Vs Police was a day to day war during that time. On the other side, at the national level, there was Economic liberalization. How both these factors showed an impact on Railway Raju? is the story of the film.
Appatlo Okadundevadu Movie Review:
Appatlo Okadundevadu is a film with an honest story. Nara Rohith as an honest police officer and Sree Vishnu as Railway Raju delivered good performances in the movie. Director Saagar K Chandra executed it perfectly and brings a new/fresh approach. Srinivas Reddy & Rajiv kanakala played an interesting role. Manasa Hima Varsha is good as Naxal Ahalya. However, female lead Taniya Hope fails to impress.
The way director Sagar Chandra linked the events and real incidents happened at that time is extraordinary. He carried the emotion very well throughout the movie. The major plus point of the film is the director staying genuine and being honest to his story. He did not try to include usual stuff in the movie. The screenplay has a new angle that we have never seen on Telugu screen. Appatlo Okadundevadu is certainly one best piece of writing in the recent times. In this, there is not even a single scene that we feel boring or forced.


Plus Points:
Story
Screenplay
BGM
Performances
Run-time
All India Roundup Rating:
3/5
Final Verdict:
Appatlo Okadundevadu is a film with an honest story. Finally, the Year in Tollywood ends with a good film.