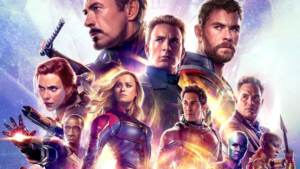 Avengers: Endgame Full Movie Is Already Available To Download On Torrent Websites
What many considered as the most anticipated movie of 2019, the Avengers: Endgame, has been released, but not in every country and yet, a pirate copy of the movie is already available to download on Torrent Websites, the movie is recorded from a cinema in China.
A copy of the low-quality movie was uploaded on the torrent websites by 5 pm on Wednesday, and since, it has been download thousands of times.
A screenshot of the torrent leak shows that the quality of the movie is really terrible.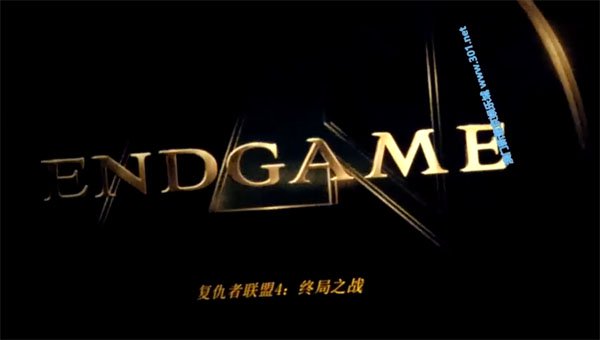 The movie will be released in all theaters by today, it was released in China yesterday, available to watch in the UK by now, and tomorrow in the USA.
Recently, Joe and brother Anthony Russo encouraged Marvel fans to not spoil any information about the movie to those who have not watched it.
A letter for their fans was made by the brothers, it said, "To the greatest fans in the world. This is it. This is the end. The end of an unprecedented narrative mosaic spanning eleven years and eleven franchises. For all of you who have been on this journey with us since the very beginning, sharing every high and low with your family, your friends, your classmates, your co-workers. Investing so deeply in every character and storyline. Laughing. Cheering Shedding tears."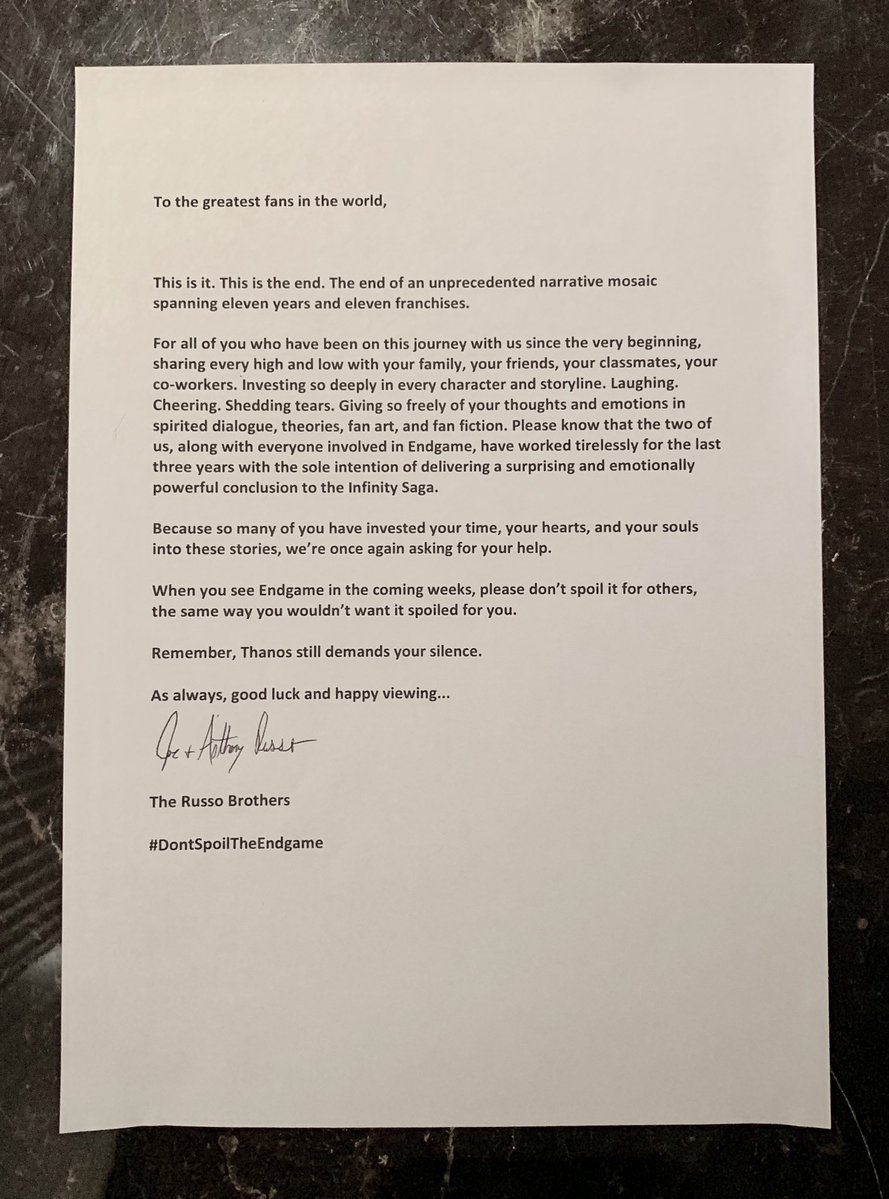 They added, "Giving so freely of your thoughts and emotions in spirited dialogue, theories, fan art, and fan fiction. Please know that the two of us, along with everyone involved in Endgame, have worked tirelessly for the last three years with the sole intention of delivering a surprising and emotionally powerful conclusion to the Infinity Saga. Because so many of you have invested your time, your hearts, and your souls into these stories, we're once again asking for your help. When you see Endgame in the coming weeks, please don't spoil it for other, the same way you wouldn't want it spoiled for you."
And ended the letter with, "Remember, Thanos still demands your silence. As always, good luck and happy viewing…"
If you're a Marvel fan and you haven't watched the Endgame yet, it's better that you get off the internet and lock yourself inside a cave, spoilers are everywhere, and others are just spoiling everything everywhere.
But jokes aside, just stay away from social media platforms for some time.