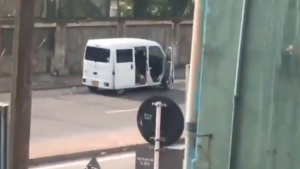 Caught On Camera: Van Explodes While Experts Try To Defuse A Bomb Outside A Church In Sri Lanka
A van exploded while experts were trying to defuse a bomb, the incident was caught on camera and it happened outside a church in Sri Lanka just one day after a series of bomb blasts killed hundreds of people.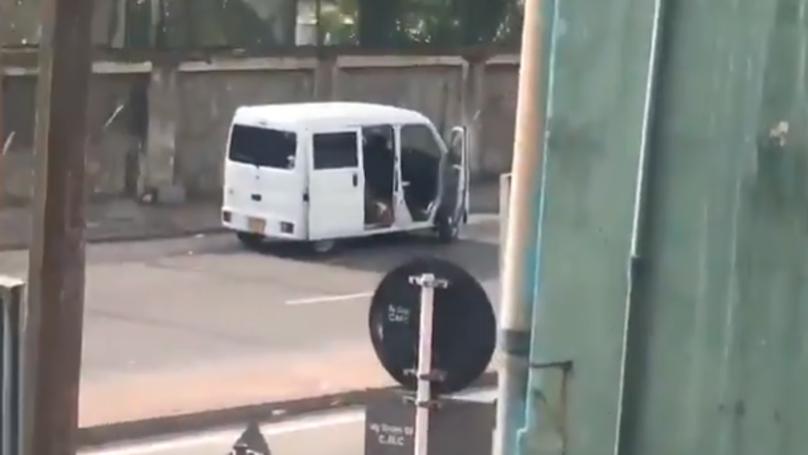 Here is the video of the explosion:
WATCH: Another #Blast — Video shows vehicle bomb explosion 45 minutes ago as police were trying to defuse a 10th bomb in Colombo, #SriLanka pic.twitter.com/uDRhKQOPE0

— The Reel News (@TheReelofNews) April 22, 2019
A witness of the explosion said, "The van exploded when the bomb defusing unit of the STF (Special Task Force) and air force tried to diffuse the bomb."
The incident happened just one day after a series of bomb blasts went off at hotels and churches in Colombo, Sri Lanka.
The local police carried out raids on 2 different homes, one was in Dehiwala and the other one was near Dematagoda, 2 explosions happened during the raids which killed 3 police officers.
The official death toll has now risen to 290 and the number of people who attained injuries from the bomb blasts is more than 500.
The government of Sri Lanka believes that an "international network" could be behind the Easter Sunday Bomb Blasts.
Cabinet spokesman Rajitha Senaratne said, "We do not believe these attacks were carried out by a group of people who were confined to this country. There was an international network without which these attacks could not have succeeded."
Mangala Samaraweera, the Finance Minister also tweeted about the incident, he said, "Easter Sunday bomb blasts in churches & hotels, killing many innocent people seems to be a well-coordinated attempt to create murder, mayhem & anarchy. All those who cherish democracy, freedom & economic prosperity must unite now with nerves of steel to defeat this heinous attempt."
The police have arrested 24 people who are believed to be involved in the series of bomb blasts.
Further information and updates about the bomb blasts are yet to be revealed.