'Fake News', An Excuse By The Govt To Target Journalists
The Information and Broadcasting Ministry has amended some rules for journalists' accreditation by stating that if any journalist is proven to have "created and/or propagated" fake news, the journalist's accreditation will be suspended or permanently cancelled.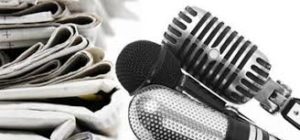 In a recent press release issued on Monday evening, it said that the, Press Council of India and News Broadcasters Association (NBA), the two authorized regulatory bodies for print and television media respectively, will have the authority to determine whether the news is fake or not.
While I&B Minister Smriti Irani said that both these bodies were not "regulated/operated" directly by the government, her Ministry's statement was the one that fixed the punishment and left both the definition of fake news and the nature of the complaint open without any bound.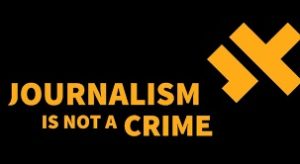 As soon as a complaint is registered for "determination of fake news," the statement from the Ministry said, the accreditation of the journalist who "created and/or propagated the fake news" will be "suspended till such time the determination regarding the fake news is made by the regulating agencies mentioned above".
It also stated that the determination of the offence is "expected to be completed within 15 days" by the regulating bodies.
A journalist is accredited with the Press Information Bureau of the Centre after she/he has at least "five years' experience as a full-time working journalist." Freelance journalists need to have 15 years' experience and foreign correspondents need to have five years with a valid work visa.
The press release justified the amendment by reasoning that there was an increase in the "instances of fake news in various mediums including print and electronic media."
On receiving "any complaints of such instances of fake news," the statement said, it would be referred to the Press Council of India if it pertains to print media and to NBA if it relates to electronic media, "for determination of the news item being fake or not".
The Accreditation Committee of the Press Information Bureau, according to the ministry, comprises of representatives from both the Press Council of India and NBA "shall be invariably be reached out to for validating any accreditation request of any news media agency".
If publishing or telecasting of fake news is confirmed, the journalist's accreditation by the agency shall be suspended for a total of 6 months for first violation, one year for second violation and will be permanently cancelled if there is a third violation instance.
Apart from that the ministry also said that while examining the requests seeking accreditation from the agencies, the regulatory bodies "will examine whether the `Norms of Journalistic Conduct' and `Code of Ethics and Broadcasting Standards' prescribed by the PCI and NBA respectively are adhered to in action by the journalists" and it would be "obligatory for journalists to abide by these guidelines".
You May Also Read: Apex Court Extends Interim Relief Against Arrest Of Karti Chidambaram Till April 27 In INX Money Laundering Case