Gang members set an 18-year-old girl on fire at her school after she accused her head-teacher of rape in Bangladesh
Bangladesh: An 18-year-old female student has passed away after she was set on fire by gang members, this was done after she refused to withdraw the claims she made against the head-teacher of her school.
18-year-old Nusrat Jahan Femi was soaked in flammable liquid and was set on fire on the roof of her school in Dhaka, Bangladesh.
Nusrat attained 75 percent burns to her body, she passed away in Dhaka Medical College Hospital 5 days ago.
The details of the attack were not released immediately after protests erupted across the country.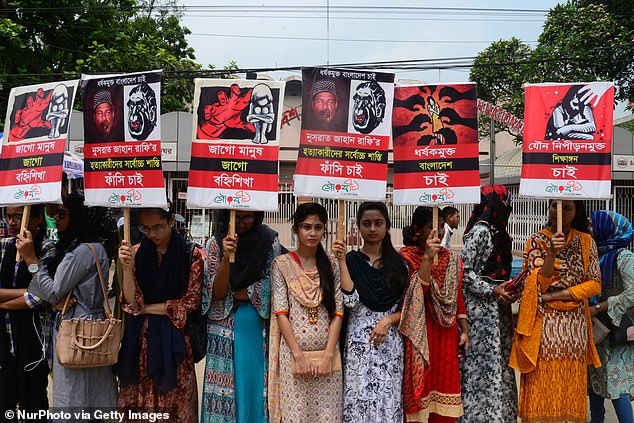 Siraj-ud-Daula, the principal, has been in prison since the last week of March after the Nusrat made the claims that he tried to rape her inside his office.
The police said that the principal instructed the said attack.
Officials said that 13 people were involved in the brutal killing of Nusrat, which includes 2 girls.
The police have arrested 8 people who were involved in her brutal death, a teacher was also among them.
Banaj Kanti Majumdar, the Chief of the Police Bureau of Investigations said that a couple of people including one defendant visited Siraj-ud-Daula in the prison days before the attack was carried out.
Nusrat was attacked by the gang members before she was about to take her Arabic exam.
The brother of Nusrat said that she was brought to the roof by 4 people who claimed that her friend was being assaulted there and needed her help.
The brother added, 'They asked her to withdraw the case against Principal Maulana Siraj Ud Doula. As she refused to budge, one of them poured kerosene on her from a glass and set her ablaze.'
He added, "With all of her body in flames, she ran down the stairs screaming for help. Fellow students doused the fire."
Before Nusrat passed away, she told her brother that all of the attackers looked like they were all females and that their hands and facers were covered.
Since the official case has opened up for the incident, the family of Nusrat has received a number of death threats from unidentified people.
Locals have protested about the incident and condemned the attackers of Nusrat.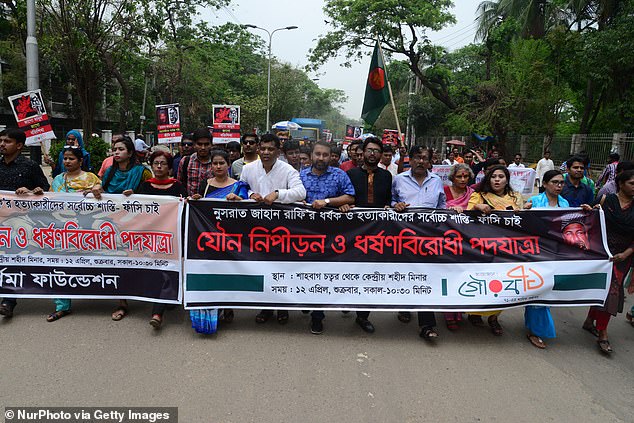 Sheikh Hasina, the Prime Minister of Bangladesh has urged "exemplary punishment" for the brutal crime.
The funeral ceremony of Nusrat was held on Thursday in Uttar Charsandia.
Musa Manik, the father of Nusrat said, "We are satisfied with the progress of the investigation, but a speedy trial is a must"