Kareena's Badass Reply About Her Maternity Leave Is A Must Read
Putting an end to media speculation about Kareena motherhood, Saif Ali Khan addressed the media and announced that the couple is indeed expecting their first baby in the month of December.
It's quite common for all the actresses in the film industry facing filthy comments about their personal life and commitments. Kareena Kapoor Khan, every time she wore an Anarkali with a dupatta, speculations on her 'hiding' her baby bump made headlines. Kareena gave a badass response to all these reports. Have a look at her boldness.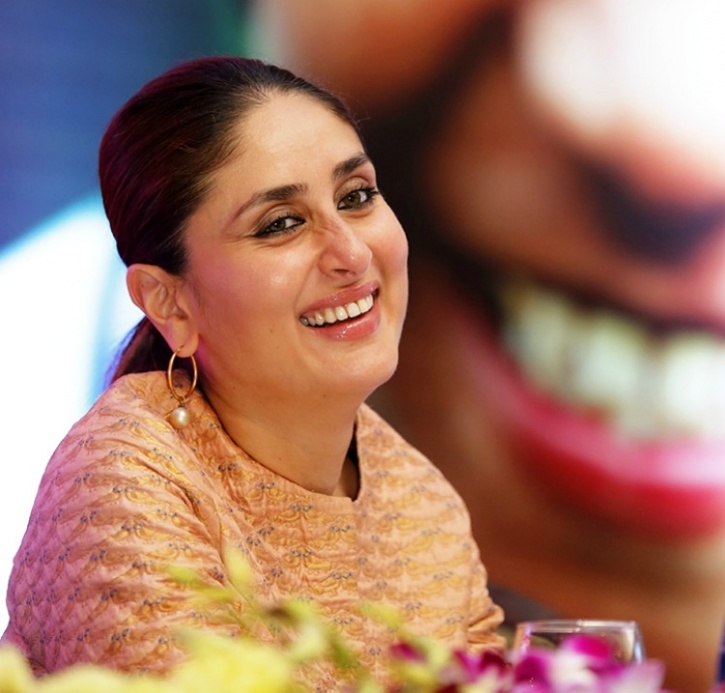 Saif Ali Khan Statement About Kareena Motherhood: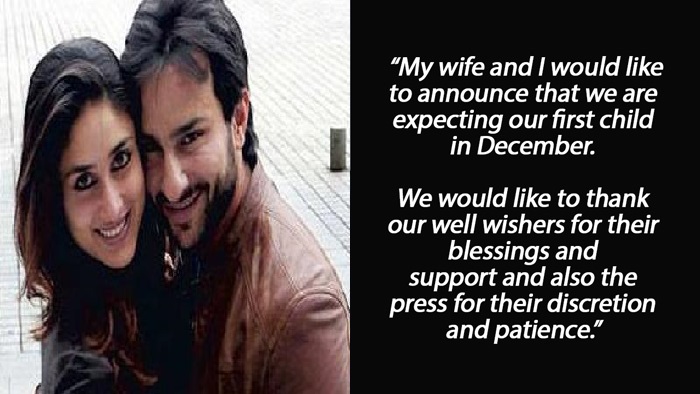 In an interview with Hindustan Times, Kareena made it very clear that her pregnancy does not give people the license to start analyzing her personal life.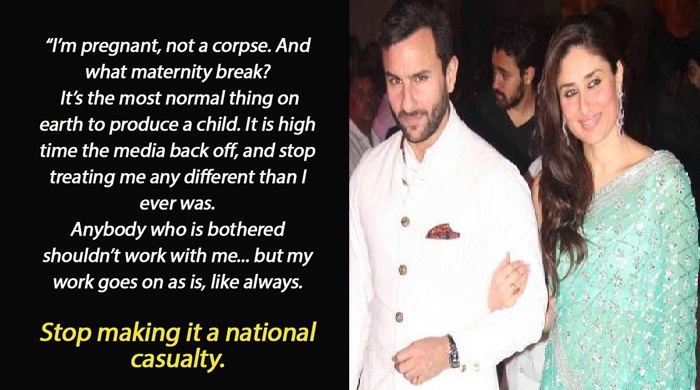 Bebo also said it is not 1800's. Sh gave an answer to pregnancy and 'maternity leave' reports.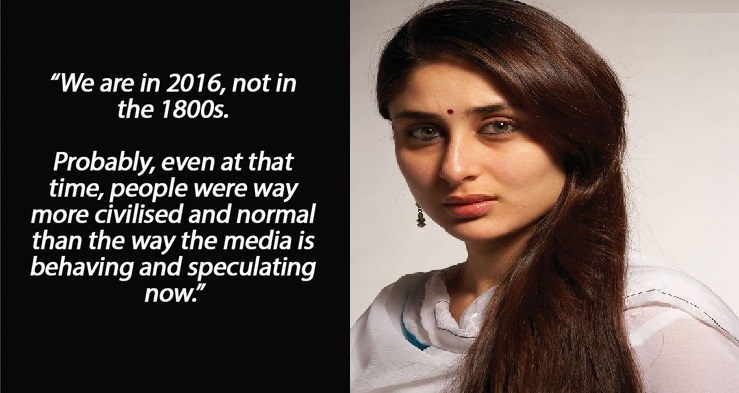 Kareena had confirmed that since the baby is due in December, she will complete the shoot of her next project "Veere Di Wedding" with Sonam Kapoor and also the shoots for some magazine covers by October before she goes on maternity leave.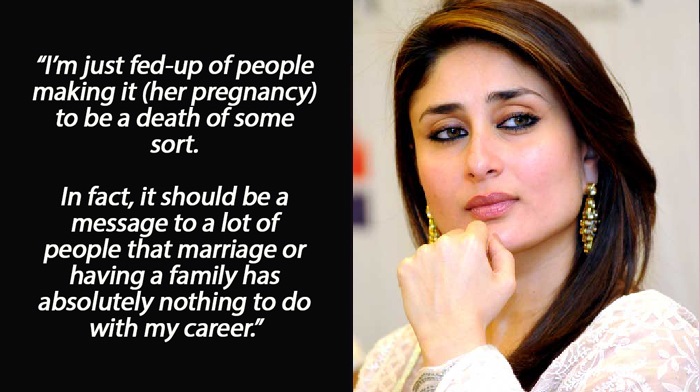 Kareena on behalf of most of the actresses who gets bombarded with questions surrounding their pregnancy gave an epic reply to the media. She is the one who does not take any bullshit and gives a perfect reply for every news circulates about her.