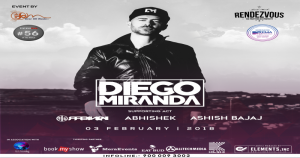 Let's Rendezvous With DJ Diego Miranda This Saturday!
Hey Hyderabad! It's time to experience something phenomenal!!
Catch up with the World Famous DIEGO MIRANDA Live on 3rd of February 2018 at Rendezvous, Hyderabad!
Since 2011, Diego Miranda has been on the list of the DJ MAG Top 100 #djmag56. Diego Miranda has played at some of the best dance parties and festivals in the world, including "Rock in Rio", "Sensation White", "MTV Shakedown", and "Creamfields". He also has been consistently performing at World Festivals like Tomorrowland and UMF.
Gear up for the amazing weekend, tag your buddies along with you, don't let them miss the priceless fun. Come in with your loved ones, and make memories.
For all those Hyderabadis, it is our time to Rock On! Rendezvous has been endorsing many international artists in its club. Now, it's up with a Bang! DJ Diego Miranda is all geared up to go LIVE at Rendezvous. Get ready to move to the beat of Diego's hit list – Point Break, Viking, Nashville and many more.
What are you waiting for? Grab your tickets right away!!!
As this is 2018's Valentine weekend, passes are rolling off real fast. Go, get hold of yours ASAP and make sure you book'em for your buddies too.
Entry level tickets start at Rs. 500!
Click on the icons to buy –>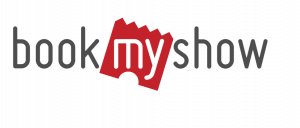 The concert has got Supporting Acts by Rabinik, Abhishek and Ashish Bajaj!
Don't miss this Power-Packed Event! Lets UNITE-N-DANCE!