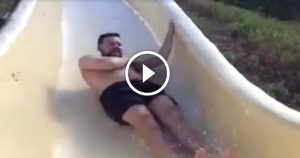 Watch Video: Man Flies Off Water Slide Down Rocky Cliff In An Amusement Park
People who are crazy of water rides must watch and read this. If you guys love to explore and dare water slides in amusement parks, then be careful. This might get you into danger.
In a recent incident took place in America, a Dallas man took a water ride in an amusement park and hospitalised after falling down from a rocky cliff. The incident was captured and was uploaded on Facebook. It has gone viral within very less time.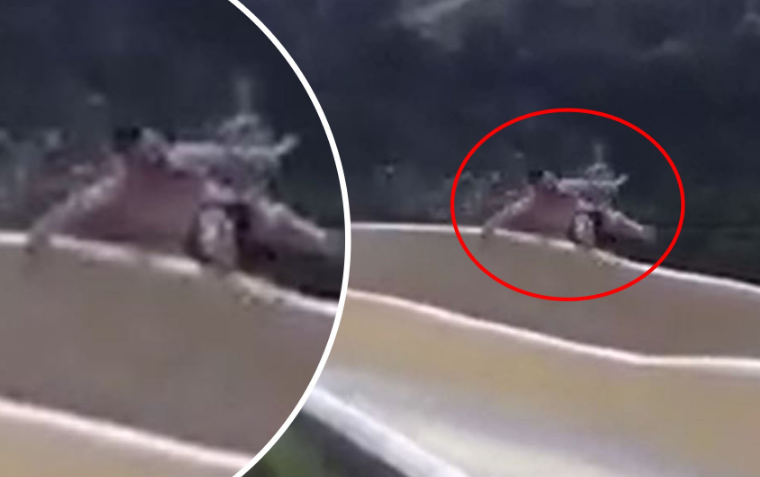 The man was seen flying off the side of the water slide and falling down a rocky cliff. David Salmon posted the video, in a slow motion, on his Facebook page with the caption:
"Too dang old to be going down water slides. Fell off this one that is over a rocky cliff. First time in an ambulance. I'm currently in the hospital in Round Rock. Broke my arm (humerus) and fractured ribs. Multiple lacerations on my back, arms and side. Just found out I don't need surgery so that's good news! One more night in Austin then I can go home to Dallas."
Watch The Video Here:
Salmon kept his sense of humour and let his friends know that he was OK, with the hashtags #waterslide, #fail, #failvideo, #brokenarm, #notdead.
Despite all the precautions and safety measures were taken, there is always a fear that things like this might go wrong. So be careful while exploring something.