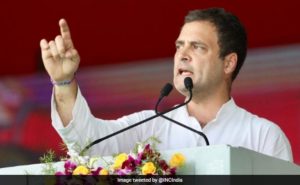 Rahul Gandhi Asks Youth Congress Workers To Take Up The Issue Of Rafale Deal At Village Level
Jaipur: Congress Chief Rahul Gandhi on Wednesday called on Youth Congress workers to make known the issue of "corruption" in the Rafale aircraft deal to all the public at the village level as the party is readying itself for the Assembly elections in December.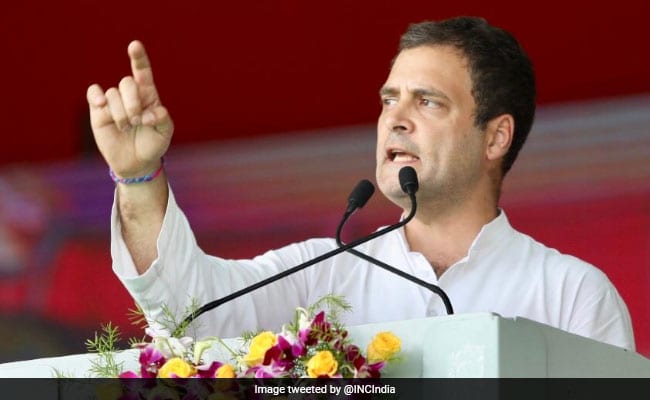 "The Congress president's focus was on exposing the BJP government, which is involved in corruption, like in the Rafale deal," Rajasthan Youth Congress president Ashok Chandna told News Agencies.
Mr. Gandhi was in Jaipur attending a meeting held for the national executive of the Youth Congress and after that he left for Bikaner for a mass gathering under the banner 'Maha Sankalp'.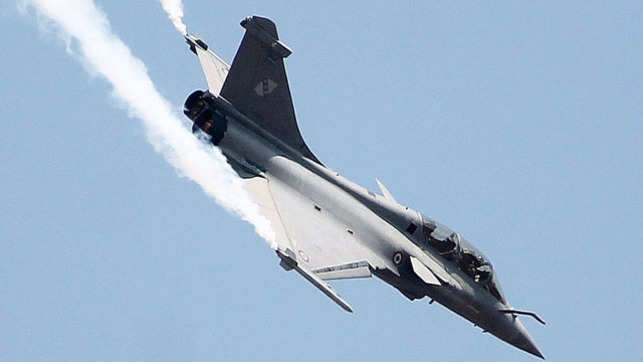 He addressed several public meetings on Tuesday at Dholpur, Dausa and Bharatpur districts.
"The prime minister is favouring top industrialists and not paying heed to farmers and the poor and this is what Rahul Gandhi wants the Youth Congress to tell people across the country," Mr Chandna said after the Jaipur meeting.
Chandna said that Mr. Gandhi asked the Youth Congress to follow the ideology of the party and dedicate themselves in their work to enable the strengthening democracy.
Present in the national executive meeting was also the Youth Congress national president Keshav Chand Yadav, vice president Srinivas B V and general secretary and state in-charge Devender Kadyan.
Mr. Gandhi held interactions with the young entrepreneurs during another separate meeting.
Rajasthan Congress president Saching Pilot along with All India Congress Committee general secretary and former chief minister Ashok Gehlot and AICC general secretary and in-charge of party affairs in Rajasthan Avinash Pande were all present at these meetings.
The Rafale issue has become a hot cake for everyone both for the opposition as well as rival parties of the BJP across the country. The deal was originally struck between the UPA government and French government and when the NDA was voted to power, it put off the earlier deal and redesigned it as per its own will, but this time the price was set to be more than three times compared to the UPAs deal.
The Congress party has repeatedly accused the ruling BJP party of graft in the deal and demanded the pricing formula details to which the BJP replied that there was a clause in the deal that does not allow both the sides of the dealers to disclose the price details.
You May Also Read: WhatsApp Fixes Potential Bug Allowing Hackers To Crash App During Video Calling