RPSC RAS Exam On August 5, Last Week Preparation Tips & Current Affairs
RPSC RAS Exam On August 5, Last Week Preparation Tips & Current Affairs: RAS Permission Letter has been released online on official website this week. And, the written test for Rajasthan Administrative Services will be conducted by Rajasthan Public Service Commission on August 5, 2018. It is expected that more than 5 lakh candidates will sit for RAS Examination on 1st August 2018. This year, the total number of vacancies are 1017 as unveiled on rpsc.rajasthan.gov.in (Official Website of Rajasthan Public Service Commission).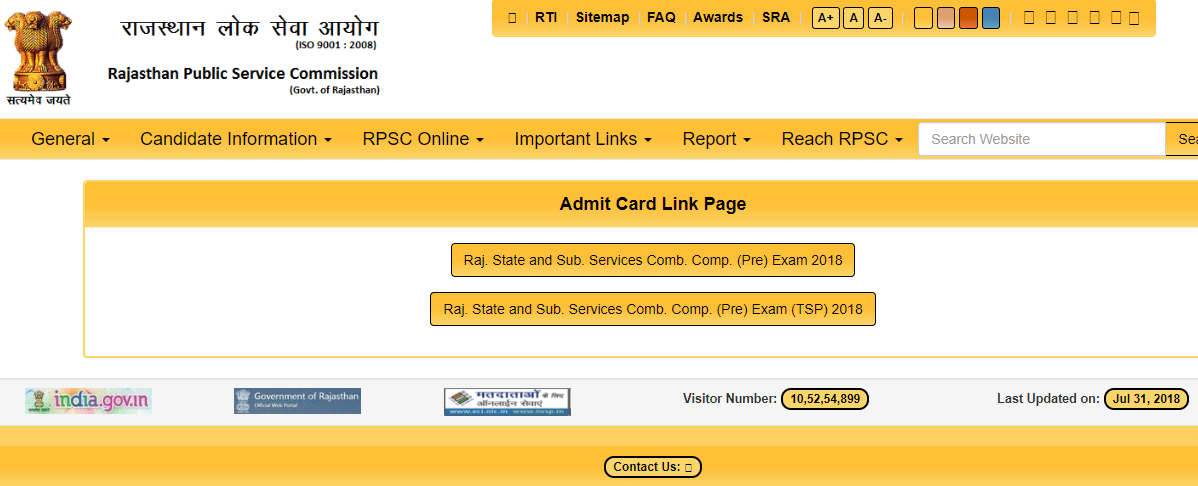 General Knowledge and General Science Paper of 200 maximum marks for 3 hours will be held as a part of RAS preliminary exam pattern 2018. Under this latest job vacancy recruitment news, 980 vacancies of Non-TSP and 37 vacancies of TSP region are available. Exact Date of RAS Result is not yet announced by the board. But soon, date of release of Official Answer Key and Results will also be available.
TOP 10 Topics as of 1st August 2018 Current Affairs to Study for Best RPSC RAS Preparation
NASAMS-II: India plans to procure an advanced air defence system from the US.

Government unveils a blueprint of Deep Ocean Mission

DAC approves an acquisition of 8 fast patrol vessels for Coast Guard

July 30: World Day Against Trafficking in Persons

DAC Approves Implementation of Strategic Partnership Guidelines

Lok Sabha Passes Criminal Law (Amendment) Bill, 2018

India Post Payments Bank to Start Operations with 650 Branches in August 2018

Lok Sabha Passes Homeopathy Central Council (Amendment) Bill, 2018

Scutoid: Scientists discover new shape after studying human cells

STA-1: India becomes first South Asian Country to get access to US cutting – edge technology.
Rajasthan Administrative Services is in headlines today for reasons other than 5 August RPSC RAS Examination Online. That is, last night (Tuesday, 31 July 2018), Rajasthan's bureaucracy was shocked with the unexpected and surprised transfer of 120 RAS Officers. Prior to that, almost 131 IAS officers have transferred intercity in an election year in last week on Thursday. 
A list containing names and other details of applicants is available on www.rajasthan.gov.in (State Portal Government of Rajasthan). On 30 July 2018, the list was prepared by Rajasthan Government, Karmik Vibhag. The list is already incorporating Name of Officer, Present Post, New Post and Comment/ Reason of Transfer. Get further updates about RAS upcoming Sunday Examination on ALLINDIAROUNDUP.