Revealed: Here's The Secret Behind Anant Ambani's Weight Loss And It's Motivating
We all know that Mukesh Ambani's son Anant Ambani had gone through weight loss and his transformation stunned everyone as it was mostly impossible. Everyone thought he has gone through some surgery. But the fact is that no one can lose this much weight in very less time.
Anant Ambani has worked hard for 18 months with all the highs and lows. His weight dropped from 208 kg to 100 kg which was not so easy to achieve. Anant's dedication has got him into the shape. Vinod Channa was the man as his trainer. He said:
"I am very proud to say that yes I have trained Anant Ambani, and it is his hard work and determination which is very much visible now. About rumours, I want to say one thing that Anant is diabetic and asthmatic as well and to do a surgery in his condition was not at all possible rather it was quite risky. With people like Anant who have restricted body movements because of their weight we generally increase the timings for exercise. Whatever weight he has shed is through regular workouts and diet."
"Anant Ambani's body transformation was a team work. This is not only done by me but it was the effort of Anant and Dr. Andre Chimone as well. In my 22 years of career, I have never seen a person with so much dedication," Channa added.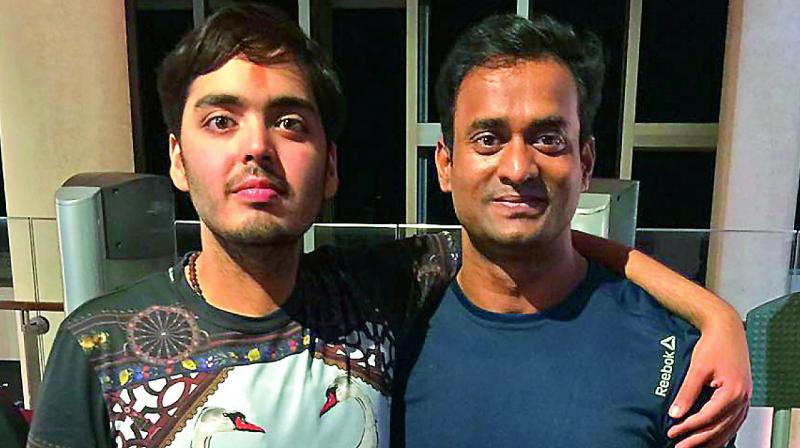 Anant Ambani's Daily Schedule:
Anant used to have a proper schedule daily in which he has focused on yoga, cardio, strength or functional training. Anant was put on a strict diet, consuming only 1200 calories in a day. His diet includes lots of vegetables, sprouts, cottage cheese, lentils, pulses and a half teaspoon of ghee.
"During the first phase, we focused on his nutrition which included protein, low carbs, fibres, etc. We started walking from 30 minutes to two hours, depending on his capacity. For resistance training, we added supporting equipment like leg press, chest press. Initially, the workouts were low on intensity as he was unable to do high sets, high reps due to his medical issue and body balancing problems," said Channa.
During this period, Anant has faced a lot of problems as his lifestyle is totally different from it like late nights and lot of other issues. However, Anant's hard work didn't go in vain. He succeeded in losing weight and proved that we can do anything which is sometimes impossible.
This was the secret behind Anant Ambani's weight loss and there is no surgery involved in it.