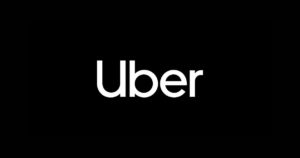 Uber Driver In Kolkata Allegedly Assaulted A 6-Year-Old Autistic Boy For Playing With Car's AC
An FIR was lodged against an Uber Driver in Kolkata for allegedly assaulting a 6-year-old boy who is diagnosed with Autism Spectrum Disorder, officials said that the incident happened when the kid was on his way to his school in Dover Lane.
The mother of the 6-year-old boy lodged the complaint against the driver at the Gariahat Police Station, she said that Chandeswar Kumar, the driver, twisted the arm of her son, and used an inappropriate language when her son was playing with the AC.
The driver assaulted the kid when he was with his grandmother.
Uber promised to investigate the case and refunded the fare of their services. Piyali Gupta, the mother of the 6-year-old boy said that she wants an apology from the company and information about what actions were taken against the driver who assaulted her son.
She said, "My son, who is a six-year-old, is diagnosed with an autism spectrum disorder. On Tuesday, my mother booked an Uber and my son completed the trip sitting in the rear seat. Once the vehicle reached the school, my mother got busy paying the driver. My child jumped on to to the front seat and started playing with the AC panel."
Piyali added, "The driver caught hold of my son's wrist and said, 'Kaaner goraay ek thappor maarbo' (I will slap you hard). My son does not understand the nuances of language and he continued playing. When my mother protested, the driver retorted, 'Erom chhele ke niye rastay beroben na, barite bondho kore rekhe ashben' (Do not take such a child outside, you should lock him up at home). Even before the guards at the school could retort, the driver drove away. When I lodged a complaint with Uber, they merely sent me a formal text promising an investigation and I was not allowed to respond further."
Uber released a statement about the incident, a spokesperson siad, "We are looking into the issue and our team has launched a probe. What's been described is deplorable and something no one should ever go through. This type of behavior is in clear violation of our community guidelines. The individual (driver) no longer has access to the app."
The Gariahat Police Station said that they "are contacting Uber and proper legal action will be taken."