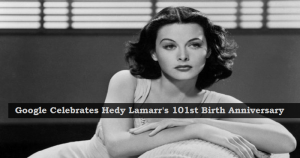 Google Doodle Honors Hedy Lamarr – Austrian Actress & Inventor of 'Modern' Technology
Today, Google doodles Hedy Lamarr to celebrate 101st birth anniversary of the Austrian and American actress who is also an inventor of the modern technology. Remembering the actress on her birth anniversary, Google paid a tribute with a doodle reflecting her life, showing the various roles she played such as movie star and also an inventor. Hedy Lamarr was once described as "the most beautiful woman in the world". She was an Austrian actress who then turned as an inventor and she is behind the modern technology Wi-Fi, Bluetooth, that we're enjoying now.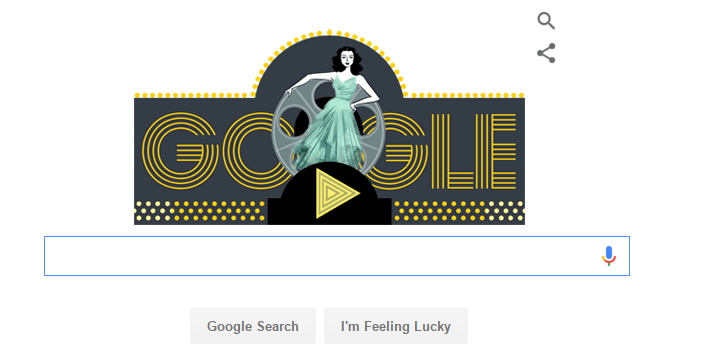 Hedy Lamarr – Actress to Inventor
Hedy Lamarr was born in 1914 in Vienna. In the year 1920, she completed her training in theater and began working as a script girl in the film industry and later became an actress. Lamarr was one of the most popular actresses between the late 1930s and 1950s and she starred in many Hollywood films with famous actors like Spencer Tracy, Clark Gable and Jimmy Stewart. Some of her popular films include Algiers in 1938, I Take This Woman in 1940, Comrade X in 1940), Come Live With Me in 1941, among others.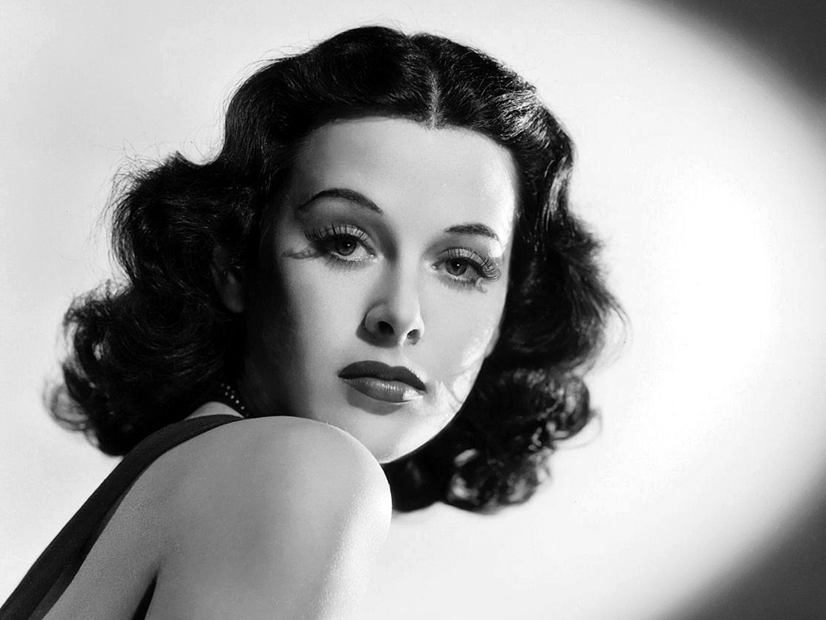 Hedy Lamarr was once called the "most beautiful woman in the world." However, Lamarr wasn't just known for her pretty face, also she has intelligence too. She worked with avant-garde composer George Antheil on the idea of frequency hopping spread-spectrum. She had the view of helping Allied war which led her to start developing spread spectrum and created some technology what we are now using Wi-Fi, Bluetooth and GPS.
During her first marriage to Austrian military arms merchant Friedrich Mandl, she acquired an interest in applied sciences. She developed a concept that helped to create Bluetooth and some other components of modern wireless networks. One can find the principles she developed in modern technologies.
"Any girl can be glamorous, all you have to do is stand still and look stupid."

-Hedy Lamarr
Lamarr was also asked to use her celebrity status to sell war bonds. Apart from developing spread spectrum, Lamarr also made some other inventions that include improved traffic stoplight and a tablet that dissolves in water to form a carbonated drink. Though her inventions might be unsuccessful, Lamaar is an inventor. Sadly, people remember Lamaar for her beauty and not for her inventions.
Watch the Animated Google Doodle: 
At the age of 85, Lamarr died in Casselberry, Florida. Google created a Doodle to celebrate her 101st birth anniversary which tries to encompass the whole journey of how she lived as a celebrity during the day and spent night inventing new principles to help during the World War 2. Thanks to Hedy Lamarr for being a part of developing modern technology which has now become our part of life.