Paris Attacks: Pregnant Woman Fights To Stay Alive By Hanging From Second Floor Window Of The Bataclan Theatre [VIDEO]
This is the terrifying moment a pregnant woman clung to a second-floor window ledge at the Bataclan theatre in a desperate attempt to escape the deadly massacre inside the venue in Paris. This shocking video footage shows a pregnant woman clinging to her life by hanging on the Bataclan Theater's window ledge as shots were being fired during the brutal Paris Attacks on Nov. 13.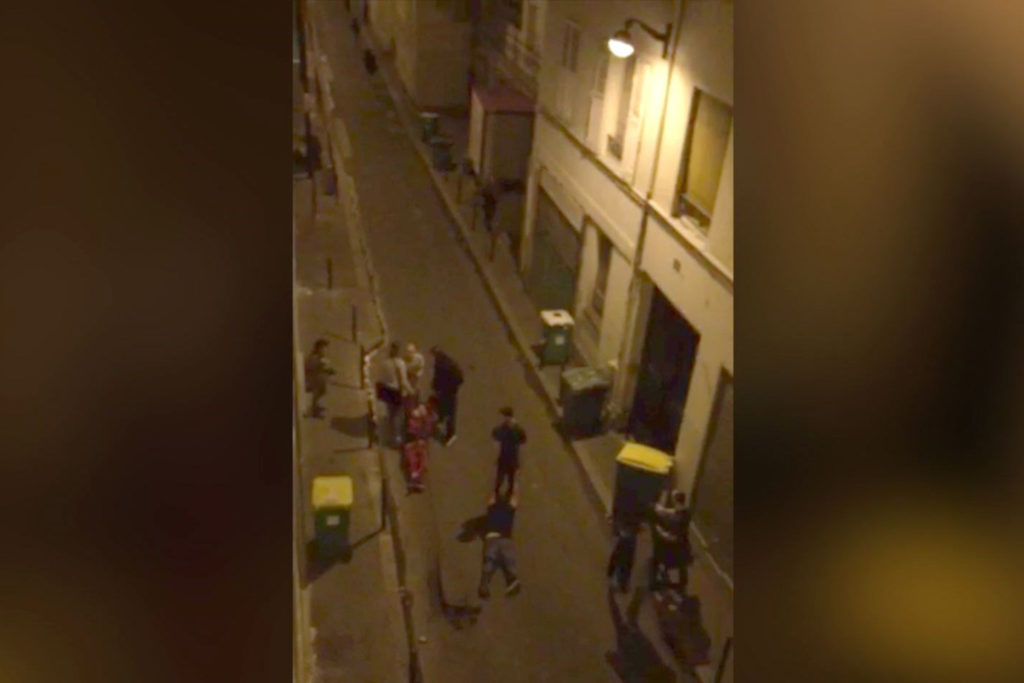 The horrifying footage shows the unidentified woman begging for help as people fled from the concert hall where ISIS terrorists killed more than 80 people.
The footage also shows how bodies lie by the entrance – all apparently dead, before one moves and attempts to stand. Bleeding heavily, and unable to lift themselves, the camera captures the moment they try to use their phone – possibly to call for help.
Watch the video here:
She is later seen being helped up through the window to safety. It is believed she survived the ordeal. The video was taken by Le Monde journalist Daniel Psenny from his apartment in a building opposite.
The woman's dramatic escape came after four masked militants armed with AK-47s marched into a rock concert at the Bataclan theatre and went on to slaughter more than 80 people.