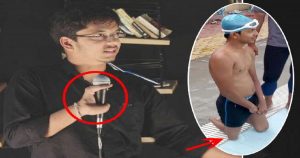 This 23-Year-Old Son Of A Paan Seller Is A Big Inspiration For All Physically Challenged People
Physically challenged people can also be proved as assets for the country and even for the company he/she is been working. There are many instances where a handicapped person proved that he/she works much more efficiently than a normal Human being. For them, it is just a state of mind.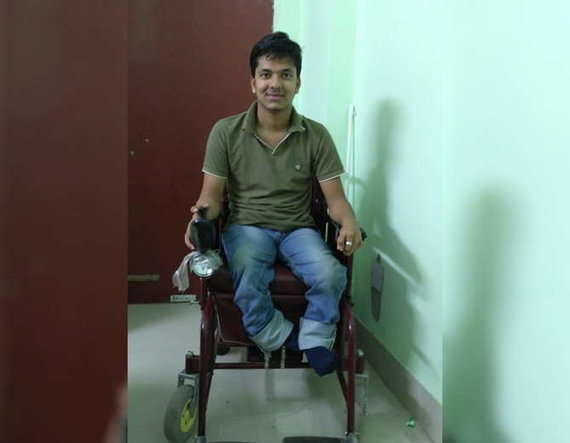 Here is a person who has not let his disability hold him back in any way. Rather, he achieved a lot not being a normal person. Meet Mr. Shivam Porwal, who leads an exemplary life. Born with a very rare congenital deformity called phocomelia, Shivam doesn't have well-formed legs or arms.
Phocomelia syndrome is a disease in which the arms and legs are either missing or impaired. Shivam was born with just three fingers in his right hand and a joined thumb in his left hand. His legs were completely impaired, and he still walks on his knees. His legs did develop below the knees. His arms though better developed, are not whole.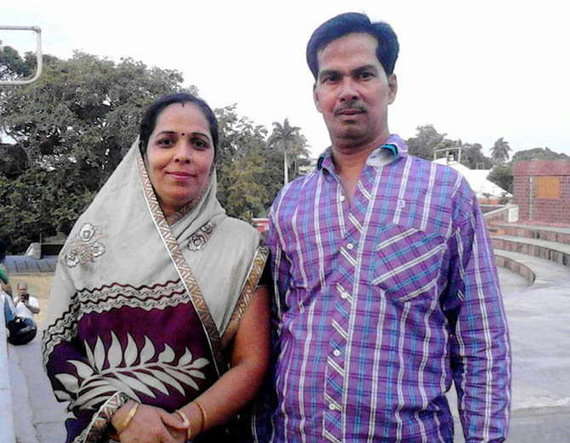 He now works as an IT engineer at the BSNL office in Ahmadabad.
Shivam was staying in his little ancestral home, in a joint family of 16 members, in a small town called Mahidpur in Madhya Pradesh. His father was working at a pan shop with a salary of Rs. 100 per month. Though Shivam could not do the physical activities of other kids, he was a very quick learner and was highly determined in whatever he would do.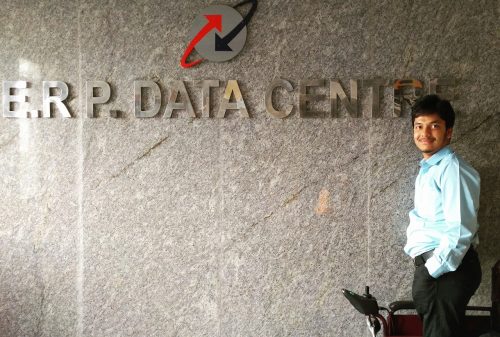 He is also an inspirational speaker and also has a keen interest in singing and playing the guitar. He also writes poetry which focuses on the themes of struggle and overcoming challenges. "When I was born, most people told my parents to kill me immediately. People would come from far off places just to see me and would pity my parents. But I was a rebel right from the beginning. I would always take it as a challenge to do everything that normal kids did," said Shivam.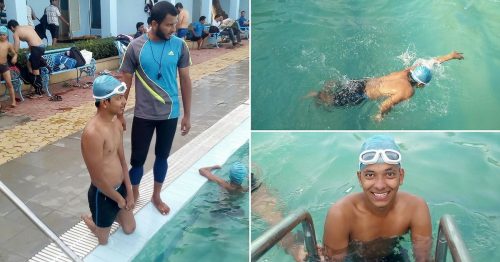 "I was the first one in my school to write in cursive, which was kind of an achievement for a kid in Hindi medium. That's when my father realized that only education could make me self-dependent. He left no stone unturned to do that. Imagine a person having no education, no money and not even a normal child, but still aspiring so big. He was a true hero in that sense," added Shivam.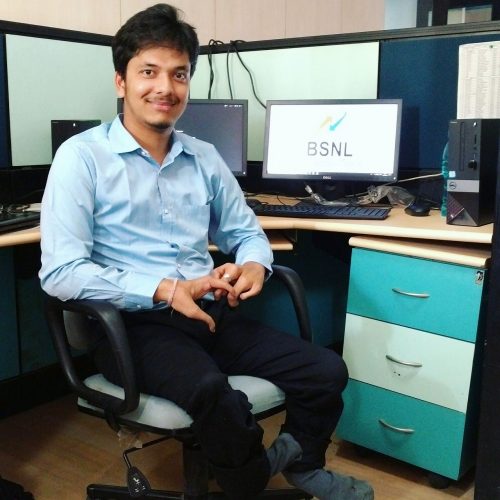 He prepared hard for GATE and got into IIT Patna. "I blamed the government for everything. So I wanted to join a govt job to see how it works. I was the first one from IIT here and was surprised to know that everyone wants to enjoy government services, but none wanted to serve as a govt servant. I wanted to utilize my time in learning as many things I could, so I could let others know that one can do anything if he/she is determined," he says.
Shivam's parents are not very affluent. Working at a small betel-leaf shop, his father always did everything to provide him with everything he needed. His mother also supported him through his life in every way that she could.
Also Read: Ex-Army Officer's Daughter Was Found Begging On The Streets Of Lucknow, Check Out What Indian Army Did