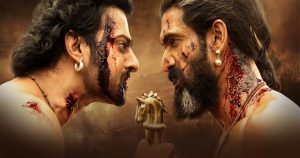 Baahubali 2 Telugu Dialogues – Best Top 10 Dialogues From Baahubali 2 Telugu Version That Are Too Hard To Forget And Will Stay Forever
Within the very inception to its release, 2015's SS Rajamouli's marvelous Baahubali's sequel, Baahubali- The Conclusion was released on 28th of this month. The movie has already proved that it deserves the hype surrounded prior the release. The question 'Why Kattappa Killed Baahubali?' has triggered the national viewers towards theaters in order to get their answers.
It must be said that Baahubali answered it very well, or it can be said that he addressed the whole country in the best possible way. Moreover, it is already assumed that the numbers Baahubali-2 has achieved are something that is very far from the thoughts of possibility. In addition to the flawless performances from the cast, breathtaking VFX, and amusing CGI, there are certain dialogues that left all of us stunned.
Click here to Read: 30 Shocking and Unknown Facts About Baahubali (Bahubali) Movie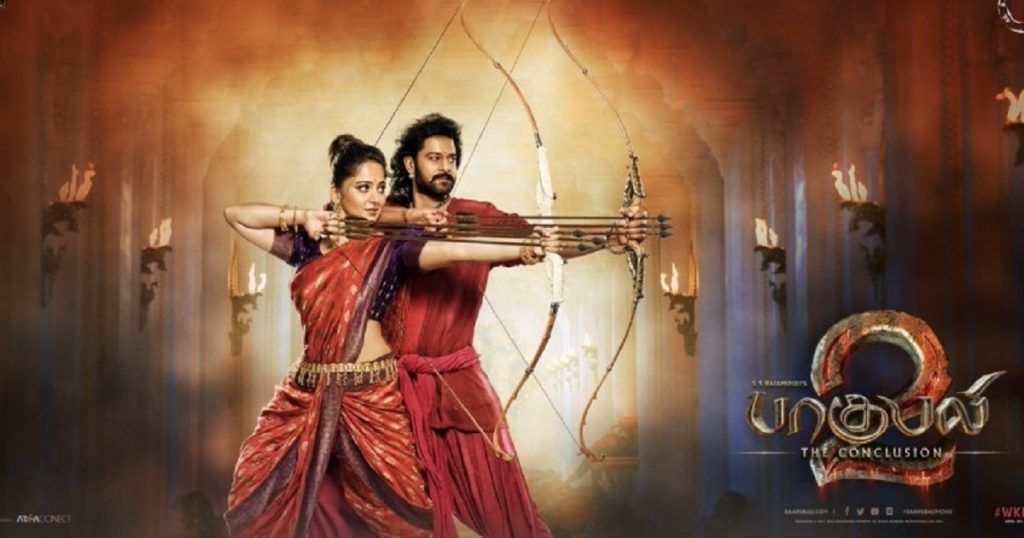 Here is the list of the most admired dialogues from the prestigious Baahubali (Telugu version):
"Devasena meedha cheyyi padithe, naa kathi meedha cheyyi padinatle!"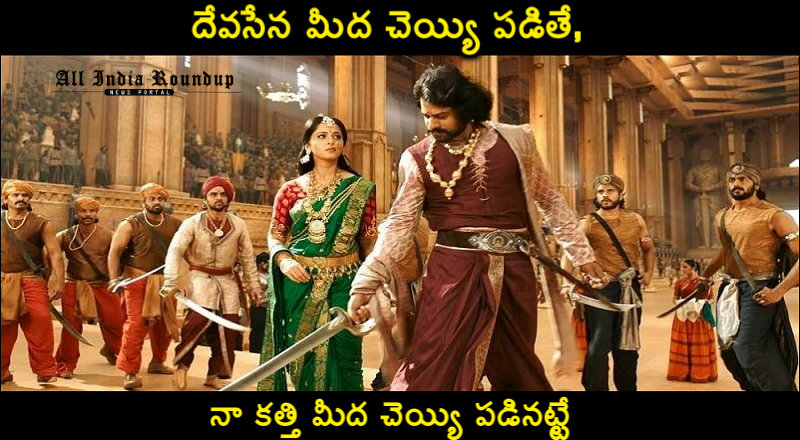 2. "Aadadaani manasu thelusukokunda pelli chese hakku meeku ekkadidi?"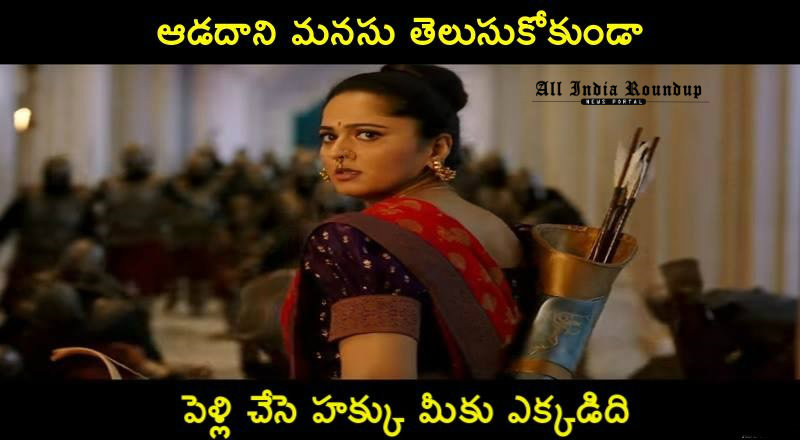 3. "Thappu chesadu, vellu narikesanu", "Thappu devasena. Aada daani meedha cheyyi vesthe narakalsindhi vellu kaadhu, Thala!"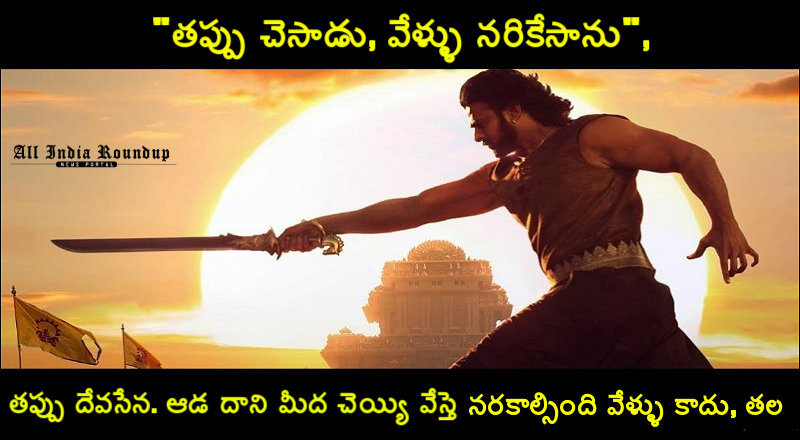 4. "Meeru raju kaakapovadaniki kaaranam mee aviti cheyyi kaadhu prabhu, mee aviti budhi"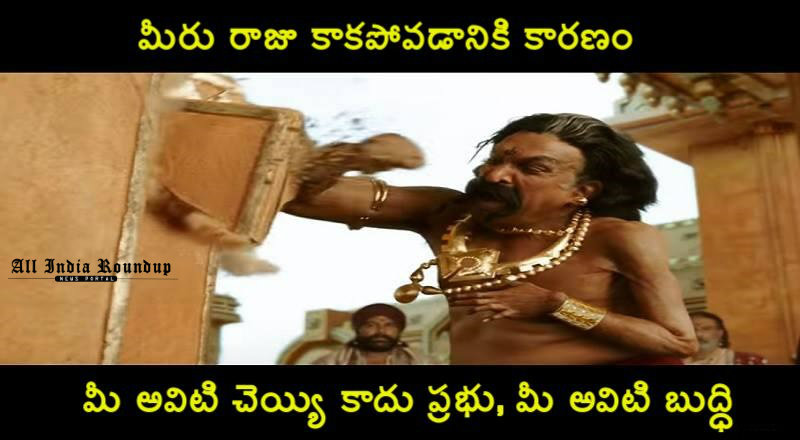 5. "Sevakudiki thandri sthanam ichaaru, mee bidda ni chethulalo kaadhu, thala meedha pettukuntaanu amma"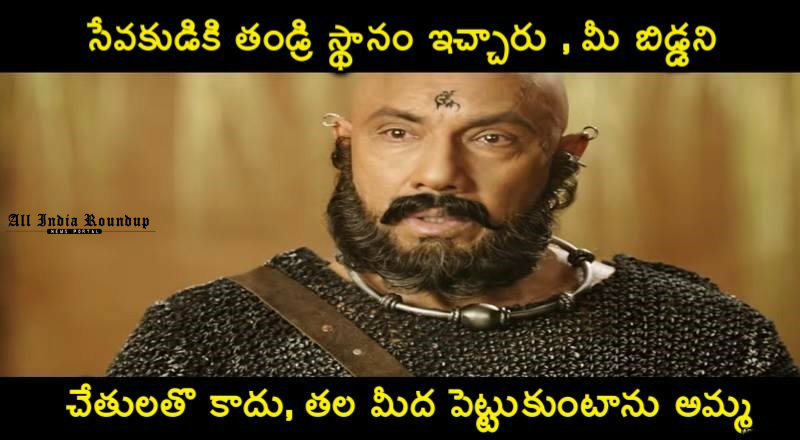 6. "Raajamaatha? Pichimaatha! Bahu nannu champadaniki chusadu ani namminchi aame tho ne vaadi marana shasanam raayinchanu!"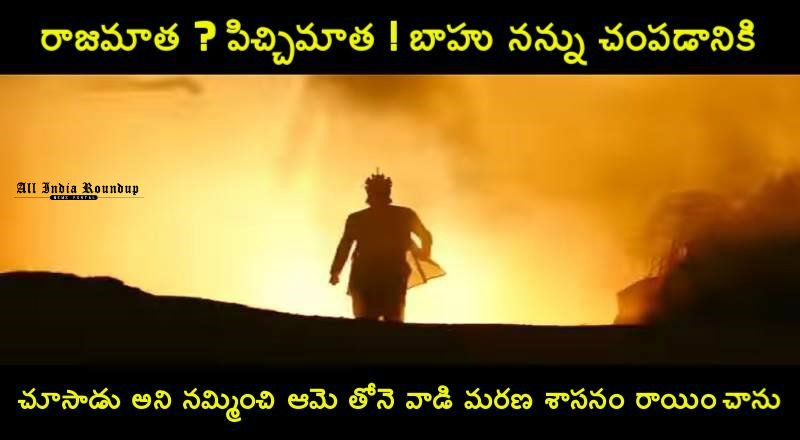 7. "Nuvvu naa pakkana unnanthavaraku nabbu champey magadu inka puttaledu mama!"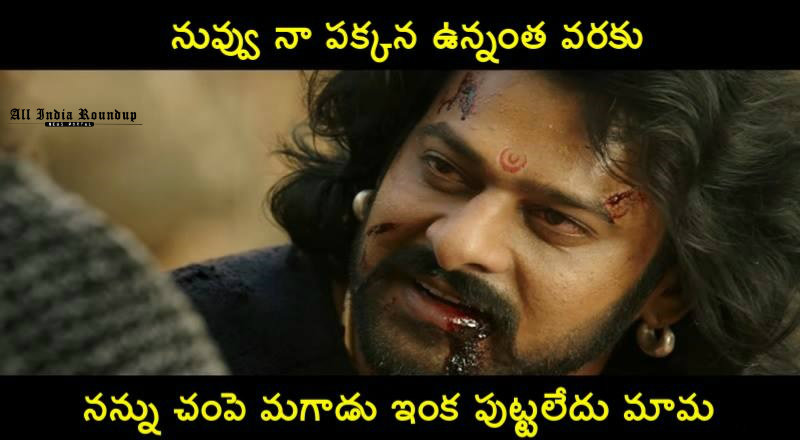 8. " idi naa maata, naa maatey shaasanam!"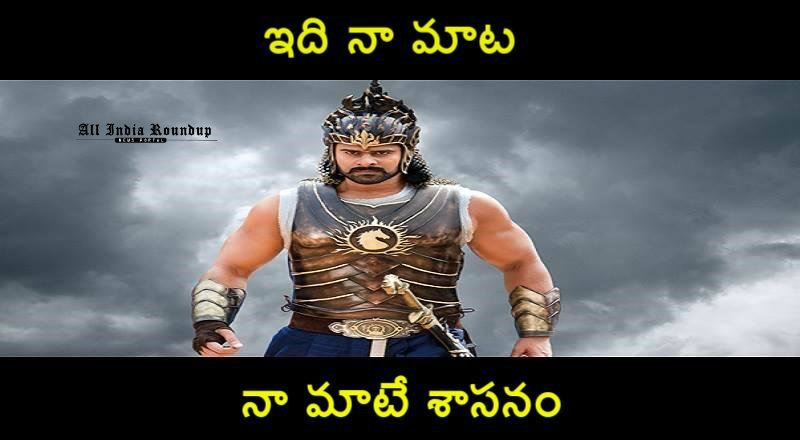 9. "mee chethuley mee aayudham, mee oopirey mee uppena, marigey mee rakthamey mahaasena!"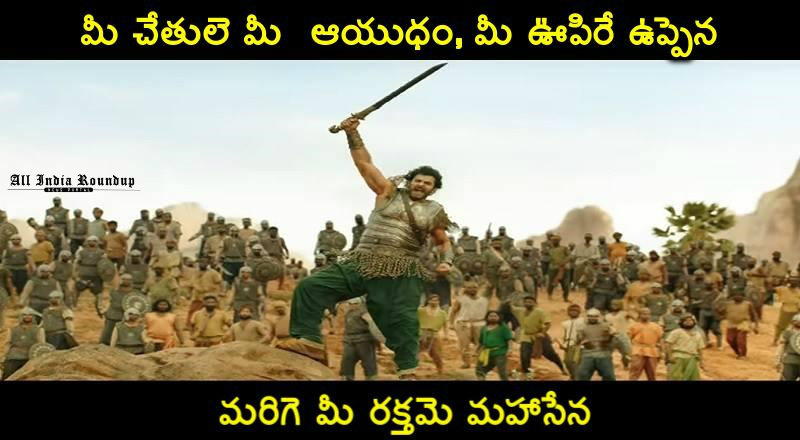 10. "Simhaasanam  kosam ichina maata thappadam, mee pempakaanni avamaninchinattey amma!"