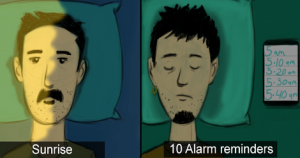 These 11 Kickass Posters Perfectly Describe How Technology Has Changed The Way We Live
Technology has made our lives a lot more interesting and comfortable but also has disconnected us in a way. You've to admit how life has changed over the last few years. From Morning walks to Video Chats, from standing in Lines in Bank to Net banking, from camera reels to tiny chips. You might even notice the generation gap between you and a younger sibling at home.
Have you ever been in a situation where you were doing something modern with your new gadget and had your elders in wonder? And then they would go three decades back in time saying, "Hamare zamane mein hum toh….." Their stories are lovely to hear – the richness of experience, the leisure of time and the personal feel of relationships. Then you look at your own life – the dynamic nature, the hyper-connectivity and speed at which we move through life.
The following 11 posters perfectly capture how technology is changing our lives and show the subtle differences in the way different generations lived their lives. Both are significant and unique in their experiences and the following posters capture it perfectly.
1. BASIC DIET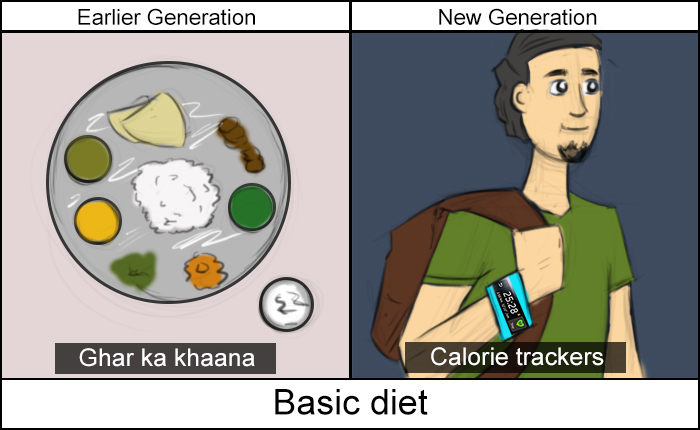 2. TALKING TO FRIENDS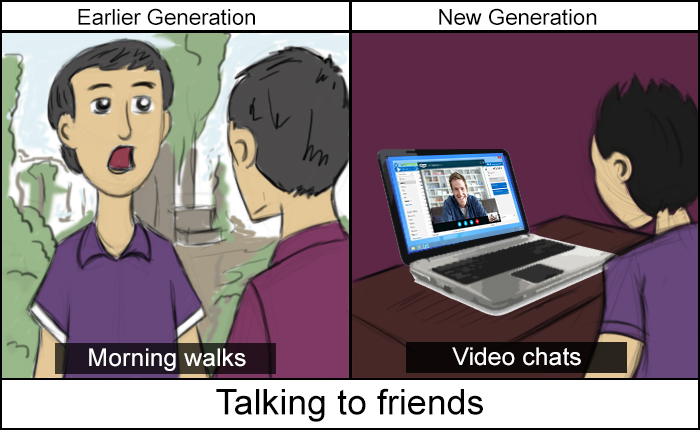 3. THE NEW THOUGHT PROCESS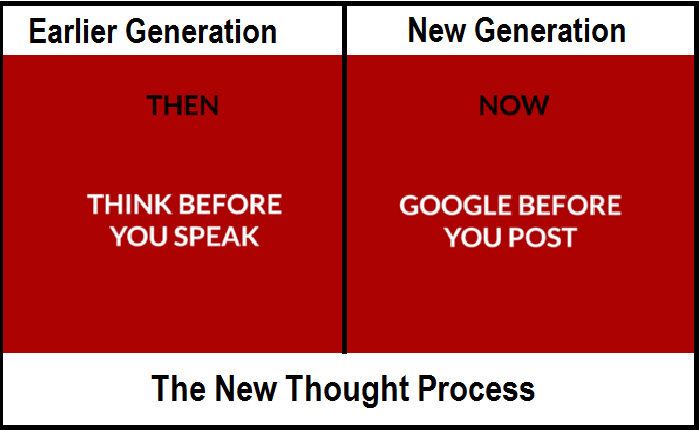 4. WOOING THE OPPOSITE SEX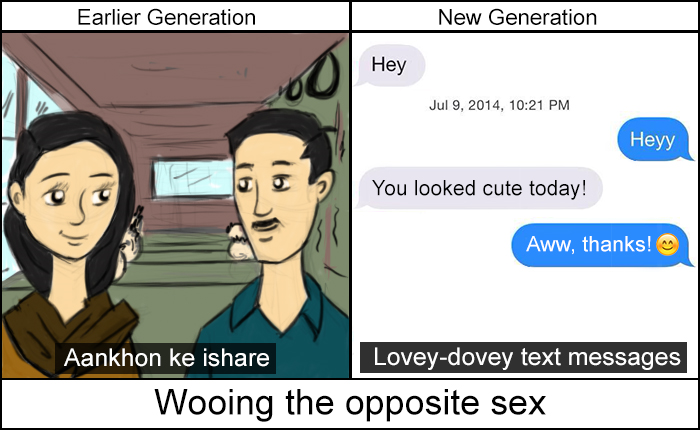 5. BANKING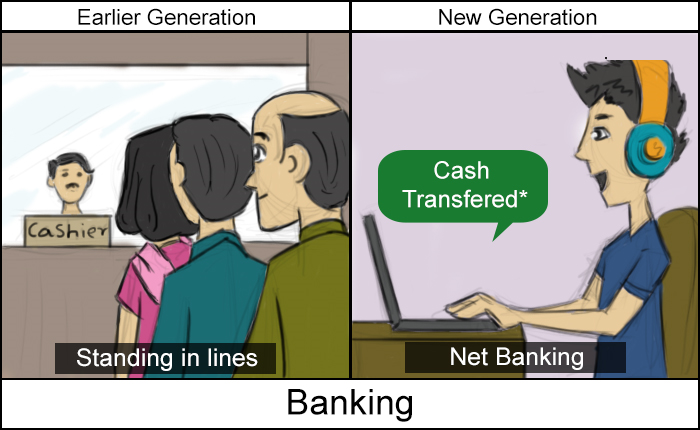 6. BUYING THINGS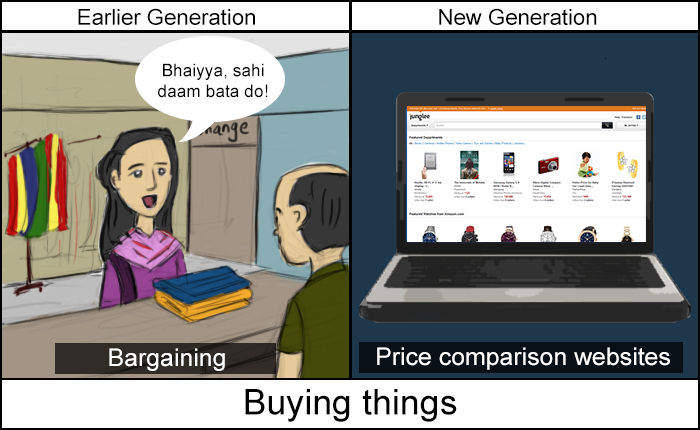 7. PLAYING GAMES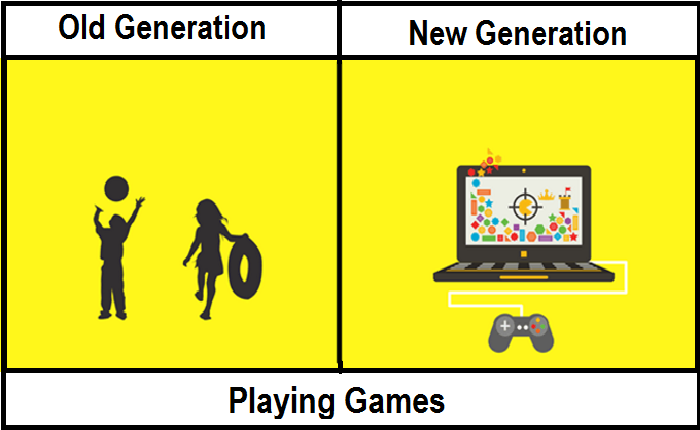 8. TRAVEL PICTURES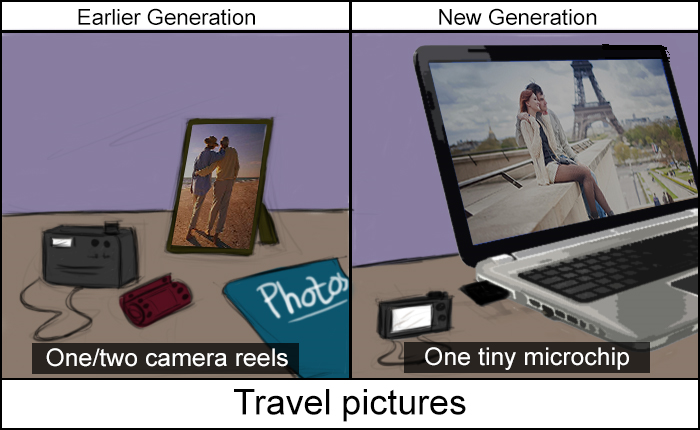 9. WAKING UP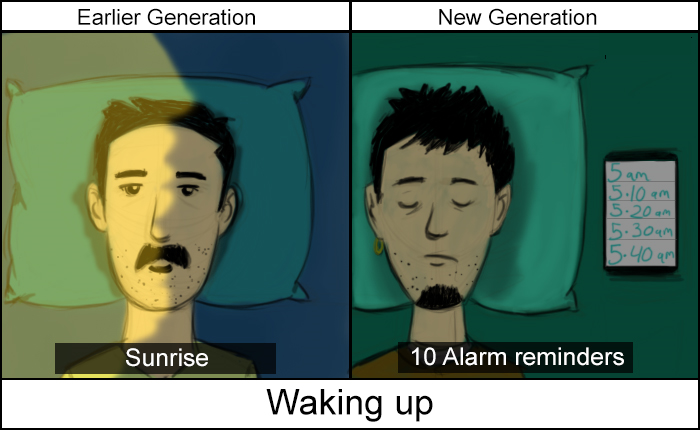 10. SETTING UP A COMPUTER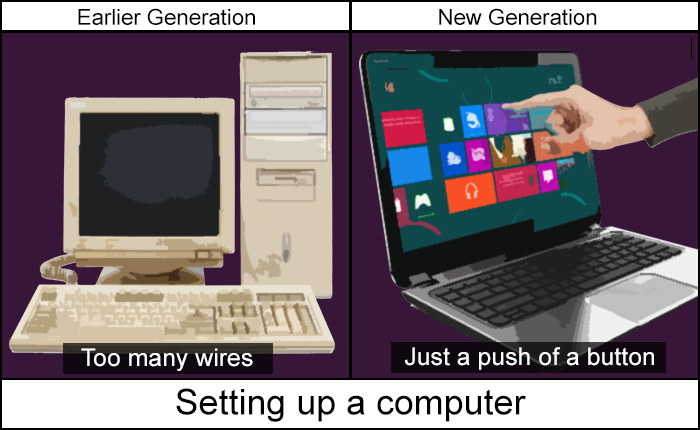 11. ROMANCE IN RELATIONSHIPS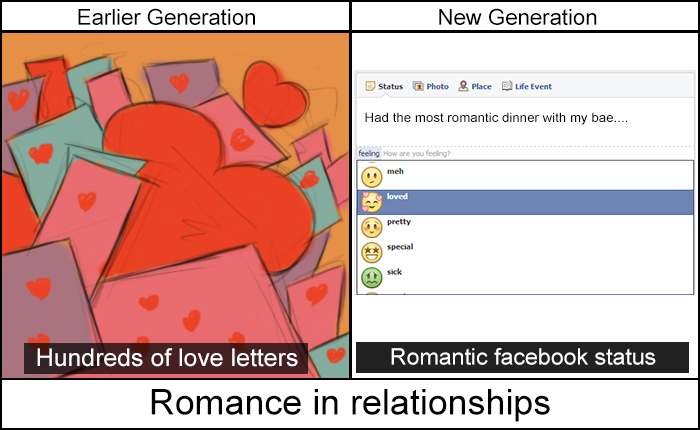 Use of technology is of course fun and extremely useful but spending much time plugged in affects our relationships in a huge way. Everyone is Skyping instead of meeting face-to-face, and texting instead of having a real conversation. Also, THEN if you came across stuff like this, you'd probably call your friends and tell them about it. But NOW, you can just Share this post and let them know.
Things may have changed for good. But imagine the power if we combine the SOCH of the earlier generation with our new approach.