19-Year-Old Teen Gorged To Death During The Annual Bull Running Festival in Spain
Fran Gonzalez, a 19-year-old teen was gorged to death during the annual bull-running festival in Spain just a week after a 74-year-old man was killed.
The 19-year-old died after he was gored in the groin during the annual celebration, the incident happened near Castellon.
Fran was rushed to the Sagunto Hospital by Tuesday at 6 pm, but sadly he passed away hours later.
The organizers of the Annual bull running festival decided to suspend all the events that were held on Tuesday night, and the organizers held silence for his death.
The death of Fran comes after a pensioner was killed after he was trapped by a bull and he was trying to climb up a wall while it charged.
A lot of the locals tried to lure the bull away, but the animal charged 2 times, which left the pensioner wounded.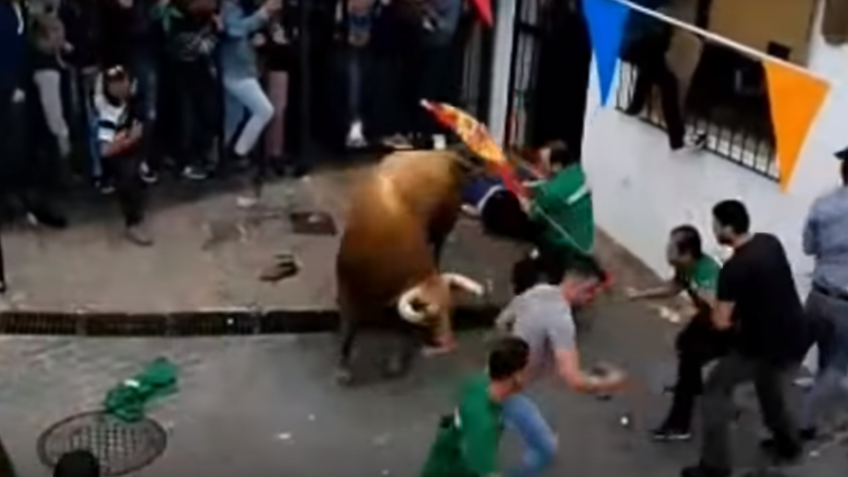 The medical personnel could not rush to the area right away as the bull was still roaming around the area.
The pensioner was killed in Vejer, which has been the central town of the annual bull-running festival since 1976.
The bull running festival is still considered as a major part of the culture in Spain, the annual events allow bulls to run through the streets of many towns, many people attain injuries in the annual event.
The organizers of the annual event fix softballs at the end of the horns of the bulls to try to minimize the damage, but bulls weigh more than 80 stones, and their strength and size still allows them to kill someone or bring substantial damage with one charge.
The mayor of the city called the incident as an "unfortunate" one, adding that the victim usually watched the festival behind a protective barrier near where he was killed.