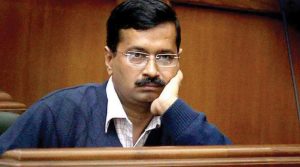 AAP Views Apology Crises As Half Over Amid Meeting Of Punjab Lawmakers With Kejriwal
New Delhi: As crises went on due to Kejriwal tendering apology to former Punjab minister and Akali leader Bikram Singh Majithia, the AAP attempted to pacify Punjab's party legislators from going for a split in the state unit.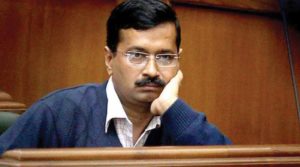 Arvind Kejriwal, the party chief, who sent a letter apologising to Mr Majithia for accusing him of involvement in trading of drugs, has surprised everyone specially the Punjab's unit of AAP.
Bhagwant Mann, who is AAP's Punjab State president and also Aman Arora, who is co-president for the state unit, recently resigned from their posts respectively to protest against Keriwal's apology.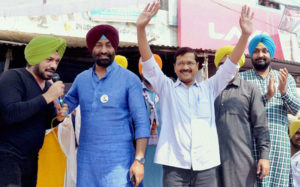 10 legislators from the total 20 AAP legislators along with state unit leaders met Deputy Chief Minister of Delhi Manish Sisodia on Sunday at his residence at a time when Chief Minister Keriwal was also present there.
Keriwal is said to have presented his explanation for the apology to Mr Majithia.
After Keriwal accused Marjithia of involvement in drugs, the latter slapped a defamation case against the former one. Apart from him, he also slapped cases against other AAP leaders.
The party sources said that Kejriwal was successful in explaining and convincing the Punjab AAP legislators who were present in the meeting.
But only half of the total dissenting party legislators were present in the meeting as another half is still miffed with the leadership of the party.
"Anyhow, it rules out any split in the party in Punjab, as of now. Forming a separate group or splitting the party would require the consent of two-third of the 20 AAP MLAs," the sources said.
The prominent absentees also included the Leader of Opposition in the Punjab Assembly, namely Sukhpal Singh Khaira and AAP MP from Sangrur constituency, Bhagwat Mann.
After Kejriwal's apology letter went public, there were different demands by the AAP legislators and other party leaders from Punjab State unit. It included to be able to form different group in protest and to have more autonomy.
AAP legislator from Suna, Aman Arora, who was present in the meeting reasoned that there was some 'miscommunication'.
Mr Kejriwal's apology seems to be an attempt to ward off all the cases against him filed in various states in the country. And some of the cases are being handled by fast track courts. So the cases were draining him and the party in terms of resources due to the legal battle. This led to the AAP leaders to be convinced with the explanation given by Kejriwal, Mr Arora noted.
Apart from other reasons, the main reason was also that the issue was consuming a major part of his time which if utilised could be used for effective governance in Delhi.