Apple Forecast Highlights Of Future Demand Pushes Shares Nearly USD 1 Trillion
For the first time, shares of Apple reached the USD 200 (INR 13,670) and was very near to USD 1 trillion (approx. Rs. 68.3 lakh crores) valuation on Wednesday, soon after the company forecast great quarter sales and according to analysts, a September launch of new iPhones is setting the stage for sustained growth.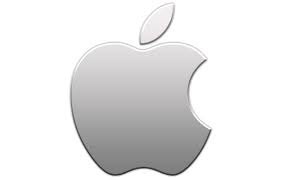 The shares of the company rose as much as 5.7 percent to a high of USD 201.32 in its early trading. The stock has risen to 17.5 percent this year which includes Wednesday's gains.
As per the Apple forecast revenue of USD 60 billion to USD 62 billion (approx. Rs. 4.1 lakh crores to Rs. 4.24 crores) for its fiscal fourth quarter, doing away with USD 59.6 billion analysts had expected, according to data from Thomson Reuters I/B/E/S.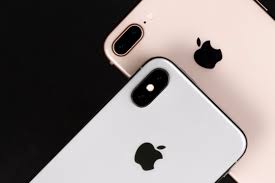 New mobile models are launched in the month of September by the iPhone maker, which includes a few days' worth of sales in the fiscal fourth quarter.
As for the September, the company is expected widely to launch models of full screen iPhone X-like displays along with other upgrades.
"We believe Apple is likely to launch three new iPhones in September with possible lower price points, and greater segmentation could lead to YoY unit growth in C2019," Canaccord Genuity analysts wrote in a client note.
Not less than four brokerages raised price targets on the stock. The most bullish will be the Independent Research by raising its target by USD 6 to USD 226.
iPhone X from Apple boosted third-quarter margins and created an atmosphere of optimism that a new handset along with premium features and higher price than other models would boost margins further, analysts said.
"We think the lesson Apple's management has learned from the iPhone X is when you sell a smartphone for more than $1K you can sell fewer units and still reap the financial benefits," DA Davidson analyst Tom Forte said.
In the fiscal third quarter, Apple sold 41.3 million iPhones which were half a million less than expected. But the average iPhone sales topped expectations by at least USD 30, hitting USD 724.
As per Morgan Stanley analysts, about fourth-quarter iPhone shipment estimate was raised by 3 percent to 48.3 million and increased the mobile average selling price to USD 720.
Other products of the company also did very well in the third quarter which includes its app store and Apple music. Analysts also said that the company is going to unveil a video service very soon which could take on leading streaming services like Netflix Inc and Amazon.com Inc's Prime.
During a conference call on Tuesday, Chief Executive Officer Tim Cook hinted about a content project run by two prominent television executives hired from Sony Corp, without going into details.
"We are really happy to be working on something, we are just not ready to talk about it in depth today," Cook said.
According to BTIG analysts, Apple is very likely to build its way into the market rather than buy their way in.
Of the total 40 analysts covering the stock, 26 have a "buy" or higher rating and 14 are on "hold." The median price was $210, pointing to a valuation of over $1 trillion.
You May Also Read: Upset Over Conduct In Rajya Sabha, Oppostion Plans To Send Protest Letter To Venkaiah Naidu