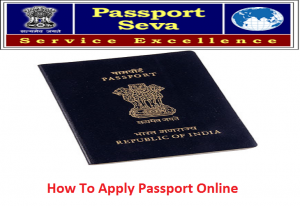 How to Apply For An Indian Passport Online – Procedure and Instruction for Applying Passport
Are you willing to apply passport and are in the state of ambiguity surrounded by the questions such as how to apply passport and what kind of methods or measures need to be observed and practiced so as to get the passport as early as possible. Here is a complete process of application for passport and how to get the passport in short span of time. Do follow the post and article to get the best info and follow up the process legitimately.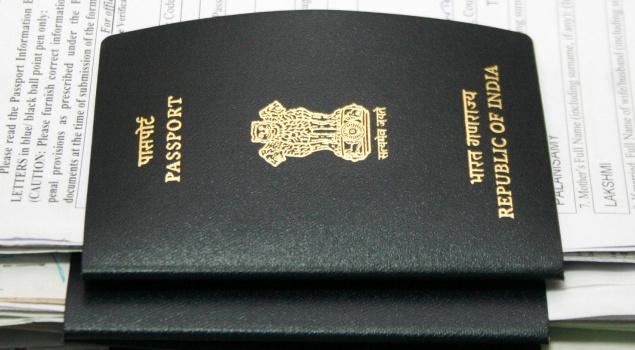 What is Passport?
Passport is a travel document which is issued by the government of a nation that certifies the identity and nationality of its holder for the purpose of international travel. A certified and standard passport contains the passport holder's name, place and date of birth, photograph, signature, and other identifying information. Passports are moving towards including biometric information embedded in a microchip embedded in the document, making them machine-readable and difficult to counterfeit.
A certified passport specifies nationality, but not necessarily the place of residence of the passport holder. A passport holder is normally entitled to enter the country that issued the passport, though some people entitled to a passport may not be full citizens with right of abode. A passport is a document certifying identity and nationality; having the document does not of itself grant any rights, such as protection by the consulate of the issuing country, although it may indicate that the holder has such rights. Some passports attest to status as a diplomat or other official, entitled to rights and privileges such as immunity from arrest or prosecution, arising from international treaties.
Who Issues Passport?
Passports are issued by the Consulate General or Consular, Passport and Visa (CPV) of Ministry Of External Affairs of the Government of India through Regional Passport Offices (RPO) in India and through the Consulates/Embassies in the other.
How to Apply for Passport?

Passports are supposed to be applied at Regional Passport Office or at Passport Seva Kendra in (PSK) or the District Passport Cells (DPC) in India. Individuals who are willing to get an Passport abroad or in foreign nations need to contact and file the applications at Indian Consulate.
Must Do: – Click Here To Apply Passport
We insist individuals to read the whole information regarding the application of the passport rather than applying and jumping on to the above link directly.
Individuals who need to apply for the application should approach Passport Seva Kendra (PSK)/ Regional Passport Organisation (RPO) or District Passport Cells (DPC) for application manually in offline mode and to apply for passport online method thus may CLICK Here
Individuals may get the maximum genuine information from the nearby Passport Seva Kendra (PSK), DPC and RPO. Travellers who are willing to get the passport related information may get info at a toll free number 1800-258-1800 and can make a call to get information from this toll free number between 08.00 AM to 10.00 PM and Passport Seva Helpline agent.
Individuals need to fill online applications if they prefer RPO or PSK and if they prefer DPC individuals need to fill the applications in offline mode while the only discommode people would face at DPC is that they can't urge the DPC to re-issue or apply for Tatkal passport application. Individuals need to be physical present at the passport issuance centre for the issuance of passport.  Tatkal means the fast and quick process of an official grant or certification with some required and necessary measures.
New Passport: – Individuals who never had issued Passport can apply for new passport application.
Re-Issuance of Passport: – Reissuance of passport can be applied by the individuals who had a passport while it got expired or lost damaged passports/Change of Personal particulars including Name, Address, and Marital Status by the Individual. Post PV (Post Issue Verification) basis.
Passport Application Mode of Payment
Online Mode Passport Application Mode:-
Nominal fees are charged by the concerned authorities at the passport office and department while the charges differ with the kind of services the individual opts while applying for the passport. We urge the individuals to refer the official website of Passport Issuing Authority so as to get the fee details.
Offline Passport Application
Individuals favouring offline mode application need to pay I cash mode or may draw Demand Draft (DD) favouring "PAO-MEA", and payable at the City where the concerned RPO is located. DPC's may insist on the DD's to be from PSU banks only.
Passport Verification:-
Individuals who applied the passport need to undergo police verification to so to certify the authencity of the individual and terminate the proxy applications.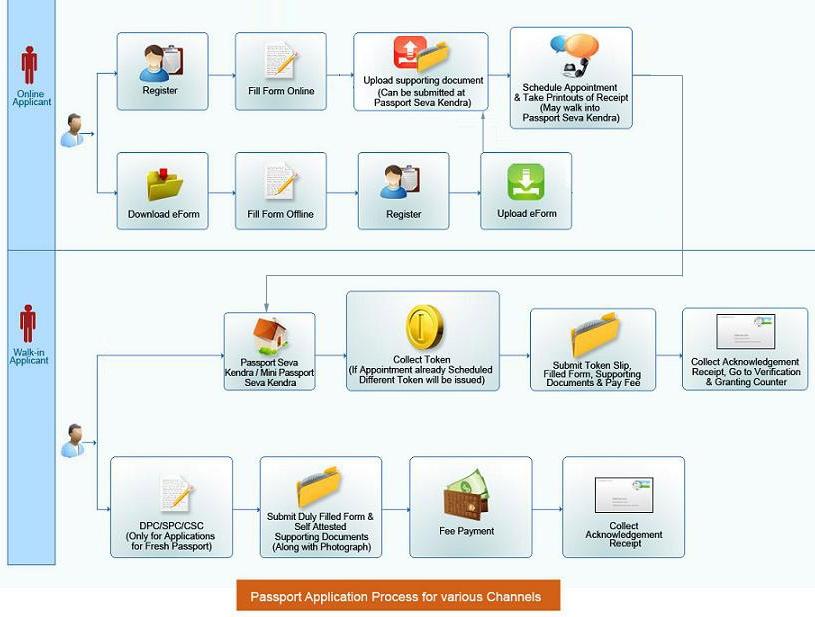 When To Apply Passport?
We insure and insist candidates to apply for passport only after reading Instruction Booklet. And go through the application form carefully which may be obtained from all DPC's, many Post Offices and Citizen Service centres as well. Aspiring Individuals  need to use recent passport size photographs in colour with a white background and with dimensions of 4.5cm by 3.5cm.
Apply Passport Online:
Step By Step Process of Passport Application:-
The whole passport application format involves the following steps go through the steps carefully:-
Step 1: Carry all the required documents for application.
Step 2: e-Form Submission/Online Form submission. (ONLY for applications at RPO/PSK).
Step 3: Get the appointment for personal interview and verification at a PSK/RPO. (ONLY for applications at RPO/PSK)
Step 4: Submit passport application form at PSK/RPO/DPC with the required documents.
Step 5: Be in touch with concerned authorities and track your application for passport,
Step 6: Get your passport and have a great voyage.
Documents Required For Applying Passport: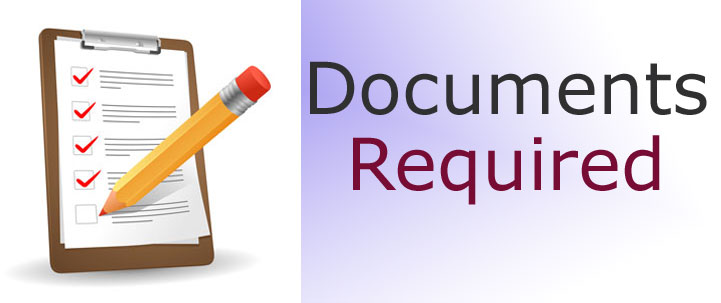 Here is the list of documents required for applying passport. Do carry these documents before applying passport.
An application for a passport may be submitted personally OR through a representative carrying an authority letter.
Proof of residence (Attested photo copy)

Ration card
Voters' identity card
Utility bills – water tax bill or telephone bill or electricity bill
Running bank account or income tax assessment order of last three years
Appointment letter of reputed companies on letterhead
Certificate from Tehsildar or Gram Panchayat/ Sarpanch as proof of residence in a village

Proof of date of birth and educational qualifications – any one of the following (Attested photo copy):

Birth certificate
School certificate
In case of illiterate/ semi-literate persons a sworn affidavit is to be attested by a Magistrate, Tehsildar or Sarpanch as per specimen given in the form.

Six photographs (black & white or colour)

Furnish 7 identical photographs (black & white or color) , Size 35mm x 35 mm
Frontal view of full face against a light background; photos taken with colored or dark glasses and in uniform are not acceptable
4 photographs pasted on the form and signed across partly on the photo and partly on the form and 2 photographs unsigned to be pasted on page 5 of the application form and one unsigned photograph on the Passport Application Registration Form.
Note: All self-attested copies of certificates/documents would be checked against originals at the Passport Office at the time of submission of application. Copies of certificates/documents sent by post should be attested by a Gazetted Officer.
Offline Passport Application Process:-
Offline Passport application needs to be filled implanting the below mentioned process.
And be careful in filling up the form and avoid any mistakes.
Only use black/blue ball pen.
Do not fill the form with pencils or ink-pen.
Leave one box blank after each completed word.
Write clearly within the boxes.
Adjust the information to fit within the number of given boxes.
Avoid over-writing
Incomplete application will not be accepted.
Column wise Guidelines for filling the application form can be had from here.
Note:   All original documents are to be shown at the time of submission of the passport application form. With the Original Passport Application Form, self-attested copies of all required documents need to be attached. Illiterate applicants should put only thumb impression in the box meant for thumb impression/signature. In case an applicant has stayed at more than one address during the last one year, he/she should furnish two additional photocopies of the PP form for each additional place of stay.
How Much Fees Needs To Be Paid?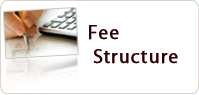 The following is the all-inclusive fee to be paid along with application form either by bank draft in favour of Passport Officer, or in cash:
Fresh passport (36 pages) of 10 years validity 1000/-
Fresh passport (60 pages) of 10 years validity 1500/-
Fresh passport for minor (below 15 years) of 5 years validity 600/-
Passport against lost/ damaged passport (36 pages) 2500/-
Passport against lost/ damaged passport (60 pages) 3000/-
India – Bangladesh or India-Sri Lanka passport (validity 10 years) 500/-
Miscellaneous Services
Additional Booklet (36 pages) 500/-
Additional Booklet (60 pages) 700/-
Changes of address/ Police clearance certificate/ Deletion of particular of children/ ECNR/ Additional endorsements Rs. 300/-
Miscellaneous service on an India-Bangladesh or India-Sri Lanka passport Rs. 100/-
In case of bank draft, full name of the applicant should be written on the reverse of the bank draft.
Under 'Tatkal Scheme' on out-of-turn basis: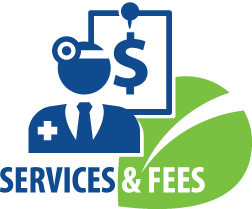 In case of issue of fresh passport
Within 10 days of application 1500/-
Within 11-35 days of application 1000/-
In case of Duplicate Passport
Within 10 days of application 2500/-
Within 11-35 days of application 1500/-
In case of reissue after expiry of final validity
Within 10 days of application 1500/-
Within 11-35 days of application 1000/-
In case of additional booklet
Within 10 days of application 1500/-
In case fee is paid by means of bank draft, full name of the applicant should be written on the reverse of the bank draft. Fee may be paid either by bank draft of a nationalized bank in favor of the Passport Officer concerned or in cash at the counter of the Passport Office. Applicants depositing forms at places other than passport offices need to pay the prescribed fee only by way of a demand draft in favor of the Passport Office concerned. All the above stated data is as the source from the official sources of passport seva official web portal and we insist the readers to please go through the official website and application information booklet for more info or may comment below so as to get your query clarified. Do follow the All India Round Up for more trendy and best updates.