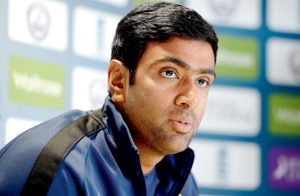 R Ashwin Reacts: Not Fair To Blame MS Dhoni for the Whole Team's Performance
After the Indian Cricket team's worst performance and 2 consecutive losses against the Bangladesh, a lot of questions has been raised about the captaincy and performance of MS Dhoni alone. All the media has criticized about the team's performance and also his personal record in ODIs. It went to an extent where MS Dhoni himself had to say he would quit captaincy if needed. But on of the team player finally reacts and backs the super cool captain MSD. Spinner Ravichandran Ashwin has stated that the poor performance of the team has to be blamed on all the department and not on the captaincy and the captain alone.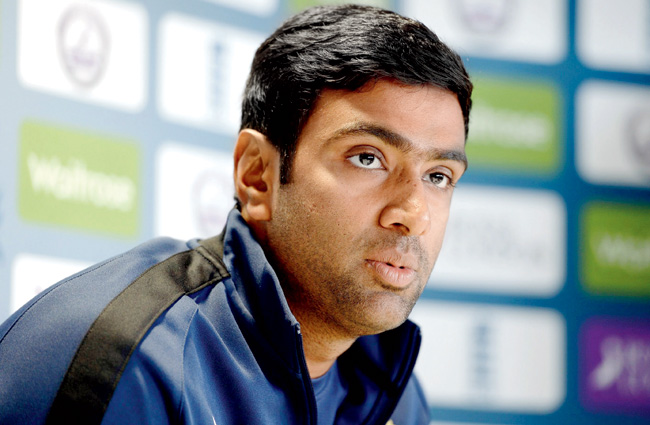 "If you don't go behind your leader (now) then when will you? So as far as I am concerned it's like an army, if you don't go behind your leader then you are definitely going to get shot. If my captain asks me to die on the field, I'll do it," Ashwin said in a media conference.
"It's not just now, any captain you have to go behind him. If he asks you to die on the field, then you have to be prepared to do it."
"He is one of star cricketers. He has done so much for the nation. We can't really forget what he has done.", he continued.
"Yes, I know bad results crop and all kinds of statistics crop up. With statistics you can prove whatever you want as you please. You have to give credit to the individual because he has done a lot of good things."
"You can't blame him for the whole team's performance. That's not fair. I would say we have failed as a unit, failed as a group. We need to grow up as a group. To finish a season on a loss is not always bad. You can go back and work on whatever you need to work on," he insisted.
"I think we should be honest in admitting the fact that we haven't played very flamboyant cricket, and we have not come out of our shell. But as a whole, the dressing room atmosphere hasn't been anything short of anything it has been in the past. I think we are used to the fact that we do lose a few, but we win more, which has kept us in good stead.
"But going into this game (third ODI), we've really got to free the birds up and try and play as positively as we can," said the spinner.
Asked whether the Indian team had a meeting after it lost the second match, Ashwin said: "They happen as they need to. We have a particular format and we meet before the game. It will continue that way. We don't have any emergency meetings."
"It's very easy to say this department didn't work. The bowlers have only 10 wickets to take but 10 overs to give runs and face the brunt of what the media has to say. Both bowling and batting are equally tough. As a bowler, you don't have the numbers as a batsman. You can only pick up two-three wickets normally. The roles are very important and very definite.
"Somebody can bowl 10 overs for 25 runs without taking a wicket but that could be a match defining spell. But you won't hear the media talking about it. Only because the bowlers have done their job have we won 75 per cent of our games. It's important to appreciate that," Ashwin shot back.
"I think it's not legacy that we are looking to wash away. From my side, this is not the first team that Bangladesh will beat in the future. They are a good side, and on the rise. I think they will beat more teams. They have beaten Pakistan. South Africa will come along, and they will fancy their chances against them. So I don't think it's like regretting a particular thing.
"You don't go into a game thinking, 'They beat me, now we are really angry and we want to smash them'. That's not how it works. It's international cricket, they have done their bit. They had their own biding time and now they're on the rise. So it's very important to respect the opponents. You can't go back and say that this is like an insult. It's not. A good side has beaten us and we have to admit that," concluded Ashwin.