CBI to probe 'leak' of question paper in SSC test
Followed by week-long protests by the aspirants of Staff Selection Commission over the leak of examination papers, the Central government has given in to the demands of an investigation by the Central Bureau of Investigation (CBI).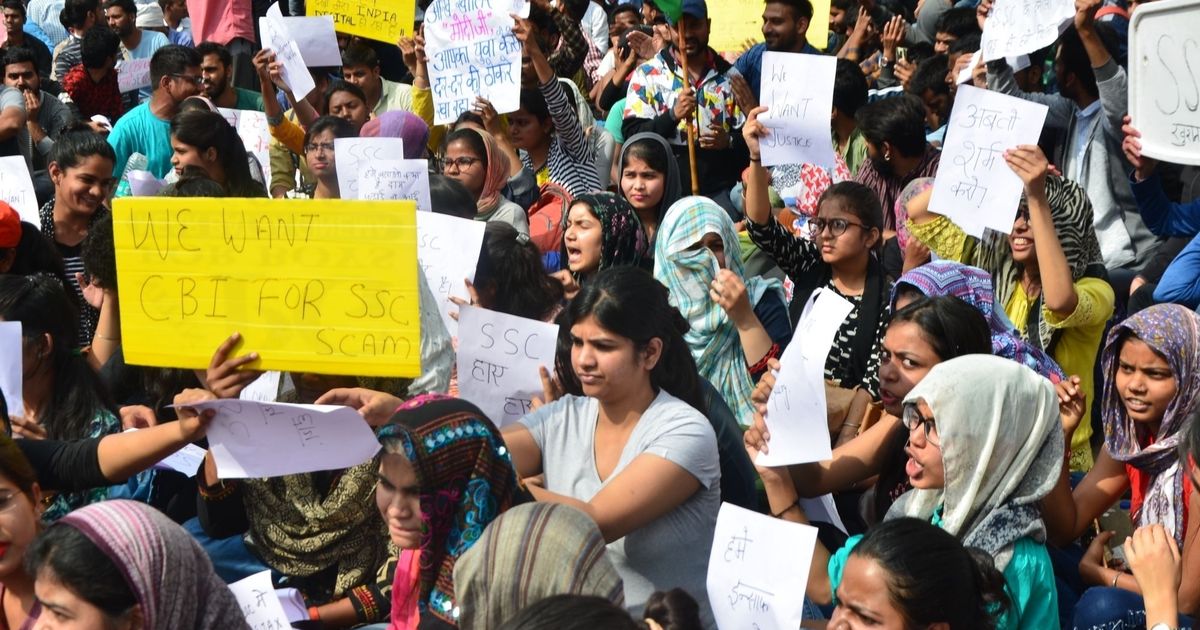 This order of probe comes a day after the SSC, the board which conducts the exam, has recommended a CBI investigation into the alleged paper leaks in a test held on February 21.
Speaking on the issue, Home Minister Rajnath Singh said, "We have accepted demands of protesting candidates and have given orders for CBI inquiry, protest should now stop." Aspirants on the other hand have rejected to stop the protests and have decided to continue.
Earlier in the day, Supreme Court has agreed to hear a plea seeking investigation into the alleged scam on March 12.
The developments in the investigation came a day after a statement passed by the SSC Chairman that he will request the department to re-conduct the SSC examination and also request the CBI to launch a probe to look into the matter. The standoff started after a week-long demonstration the job aspirants protesting outside the SSC office at Lodhi Road in New Delhi.
After the intervention of the Union Minister Rajnath Singh, who ordered the commission to act on the demands of the protesters, SSC Chairman Ashim Khurana met a delegation of protesters on Sunday.
Ever since the news about the leak of SSC exam came out, several students had camped outside on Lodhi road, sleeping on the pavements, marking their protest.
Following these consequences, SSC had cancelled an examination which is supposed to held on 21 February and rescheduled it to March 9.
#sscscam
SSC Scam is another #Vyapam.

Jobs being sold, future of millions of youth jeopardised, unabated protests continue for 3 days in Delhi, yet Modiji & SSC remain mum.

If there is nothing wrong, why no CBI probe?
Will PM answer?
Will media listen? pic.twitter.com/PwGeMNxaUf

— Randeep Singh Surjewala (@rssurjewala) March 1, 2018
The exam aspirants made allegations that the mass leaking of the question paper happened after the screenshots of the paper were circulated on social media, demanding a CBI inquiry to be conducted into the scam happened.
Read: I-T Scam: 447 Companies Illegally Diverted TDS Worth Rs. 3,200 Crore